New Age Islam Special Correspondent
12 October 2020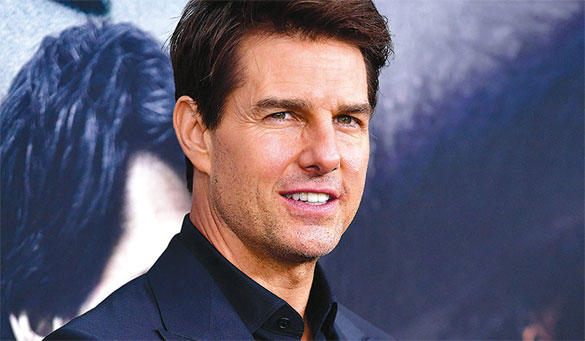 Tom Cruise, the highest-paid Hollywood actor
----
Imagine an increasing number of Hollywood film stars or big-screen Bollywood actors/actresses turning into televangelists-- and micro-celebrities dramatically becoming 'social-media evangelists'. Do not be surprised. This is for real now. Tom Cruise, the highest-paid Hollywood actor found spiritual solace or fell into the traps of Scientologists is an engaging debate on several comment sections below his YouTube videos as well as in recent film reviews. Now an avid propagator for the Church of Scientology, Cruise has even campaigned for Scientology to be recognized as a separate religion in Europe. He has been involved with Scientology with his first wife since 1990 and has averred that Scientology helped him overcome dyslexia.
Of late, one of the most mind-blowing findings in the media studies is that micro-celebrities--who are popularly known to a niche group of people, and thus present themselves as public personas viewing their social media particularly Facebook followers as 'fans'--are joining the ranks of increasing 'social media evangelists'. This is a more recent trend in the non-Western context particularly in the South Asian television and film industry showing a shift from the spectacularized showbiz to a participatory televangelism.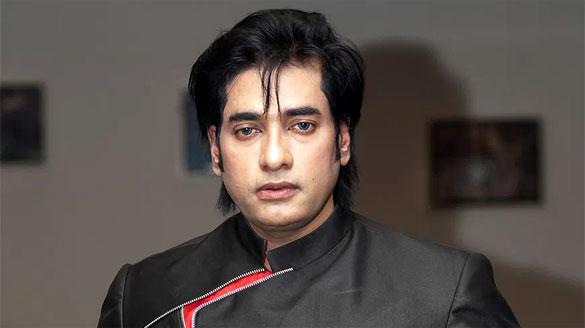 Ananta Jalil is a Bangladeshi businessman actor,
----
In August 2017 the Bangladeshi film actor, Ananta Jalil after a long-standing successful performance in the film industry turned into an ultra-conservative religious preacher, which interestingly became the subject of a best-selling book. As the actor relinquished his cinematic career, he earned huge following along with the thousands of fans he already enjoyed, especially after he started preaching in in the Muslim-majority country with photos of him wearing an Islamic turban and long robe which went viral on social media. When asked, the actor-turned-Islamic preacher asserted he wanted to use his fame to draw the young generation in Bangladesh to the renewal of their faith. To achieve this objective, Jalil joined the Tablighi Jama'at — and Dhaka is considered the regional epicentre of the largest Deobandi evangelical movement that organises its biggest annual congregation (Bishwa Ijtema) and boasts millions of adherents in Bangladesh — during a Hajj pilgrimage. "That I preach Islam to the young generation is the reason why Allah has created me. I learnt it there," he said.
However, unlike the typical Indian or Pakistani Muslim film actors/actresses who largely decide to quit the industry to abide by the 'divine creation-plan' and follow the Prophetic tradition (Sunnah), Jalil chose not to end making movies but his sole objective remained to "preach and propagate Islam" through films. Thus, the Bangladeshi Muslim actor who embarked on his career starting with "Khoj" ("The Search") ended up searching for a more satisfactory meaning and ultimate purpose of his life. And that, according to him, was preaching and 'filming for Islam'.
Clearly, the agents of transformation towards an overt religiosity in the life of a renowned film star in Bangladesh were the local preachers of Tablighi Jama'at. But in Pakistan, several clerics and preachers from various strains of Islam claim to have wielded major influences behind a lot of Islamic "reformation" which is happening in the country's film industry, in addition to the massive popularity and binge-watching of Islamic serials like the Turkish series "Ertugrul". Of course, on top of those influencers in the Pakistani film industry is the popular engineer-turned-preacher Maulana Tariq Jameel, who is also affiliated but no longer confined to the Tablighi Jama'at of the Pakistani faction. An earlier micro-level actress Veena Malik is the classical example of giving way to these influences. She used to be highly critical of the Pakistani clergy, especially in her TV debates with the Maulvis who issued fatwas, scathing criticism and sometimes sexist offensive verbal attacks on her performance in the Indian films and shows. But after a heated stand-off between Veena Malik and various Islamic preachers on Pakistani TV channels, she had to finally 'sanitize' her un-Islamic image in the Pakistani media especially in the eyes of Islamic clergy in the country, among whom was Maulana Tariq Jameel and Mufti Qavi with whom she entered into arguments on live TV debates. More interestingly, after she was supposedly brought back to the fold of Islamic Shariah by Pakistani clerics, she herself emerged as another Islamic televangelist earning a sizable Pakistani viewership. Now just google "Veena Malik" in Urdu and you will come across a plethora of her recitals of Nasheed [poetry in praise of Prophet Muhammad] and online sermons aimed at reminding Muslim viewers of the hereafter (Akhirat) from the hadith-centric perspective.
Part of the reason why actors and stars in the Pakistani film industry switched over to Islamic Televangelism, according to the Pakistani media scholar Irna Qureshi, is the misogynism dubbed as a 'directed paternalism' in the Lollywood (Lahore-based film industry). Right from Zia ul Haq's dictatorial mullah-dominated rule in Pakistan during the 1980s until today, a whole new genre of gendered violence, sexual entertainment and misogynism crept into the Pakistani films directed by men casting men in the lead roles and downgrading women in second-class sexist roles, Qureshi avers. Since a large number of woman celebrities in the Pakistani entertainment industry come from an ethnic community called "Kanjar" (a group of local female dancers and stage performers), they try to correct, build and de-stigmatize their images first by adopting non-Muslim sounding names and later by capitulating to the Islamic clerics and becoming TV and social media preachers themselves. The latter occurs when they become somewhat popular in the industry.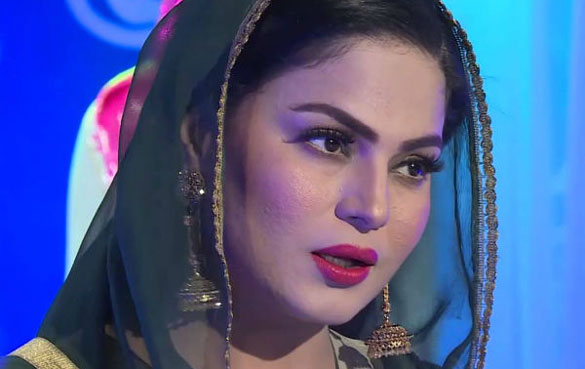 Veena Malik
------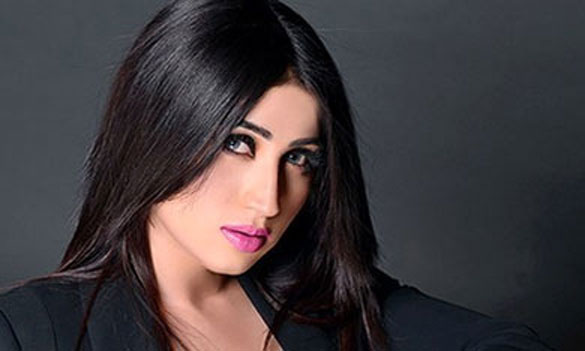 Qandeel Baloch, an American Idol model and a Pakistani feminist icon
-----
This is precisely how several film and entertainment celebrities are becoming Islamic preachers and Shariah experts in a wide spectrum of Pakistani media sphere. And more so in the case of former female entertainers--such as Veena Malik and Qandeel Baloch, an American Idol model and a Pakistani feminist icon--who adhere more strictly to the religious norms in the public sphere, perhaps because in Pakistan, people would particularly want to see former Muslim actresses to speak against the 'un-Islamic' immoral values in their puritan on-screen appearances.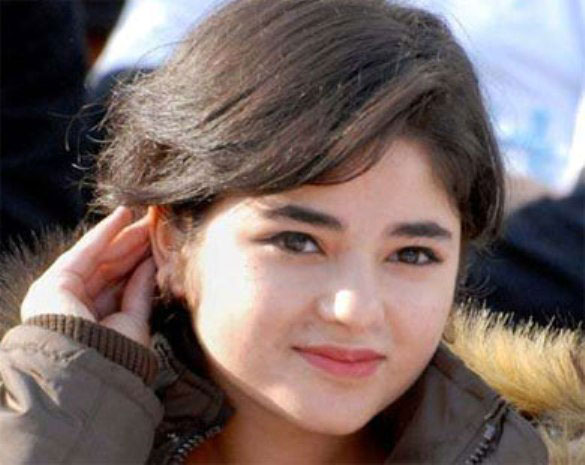 Kashmiri actress Zaira Wasim
-----
In Indian cinema, the Kashmiri actress Zaira Wasim appeared as a thought-provoking case of finding a path out of showbiz to Islamic religiosity and a complete distancing from films in devotion to her religious practice. Born to a middle-class Muslim family in Srinagar, Wasim joined the film industry soon after she completed the 10th grade in school and made her film debut with the famous biographical sports film Dangal (2016). Tellingly, as her film promos surfaced showing her with trimmed hair for her role in Dangal, she was being trolled online for having acted in an "un-Islamic" manner in the film. To an utter horror, some masked men reportedly threatened the Kashmiri actress in Srinagar that "'Islamic State will kill you'. (DNA, 20 January 2017). Further to this, she faced the wrath of extremists in the valley who loathed her with death threats on her meeting with the then Chief Minister of Jammu & Kashmir Mahbooba Mufti who had described Zaira as a "role model for the Kashmiri youth", something that faced the ire of Islamist militants in Kashmir. Consequently, Wasim issued an apology on her social media accounts, which she later deleted. In June 2019, the young Kashmiri actress, while she was on the cusp of her stardom in Indian cinema, publicly announced 'disassociation' from films, and the reasons she cited expounded that her relationship with the Islamic beliefs and practice was "threatened" by her acting career.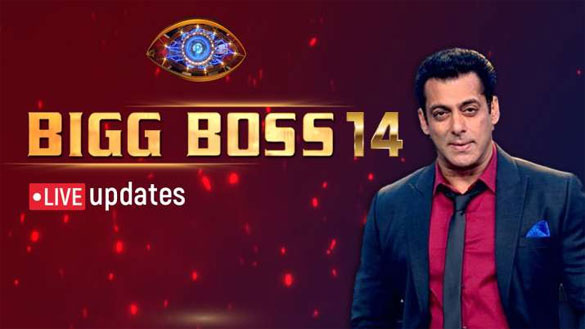 Bigg Boss fame, Sana Khan | Instagram
-----
The latest in this dramatic trend of 'quitting films for Allah' is none other than the 'Big Boss 6 fame' Sana Khan who has propelled herself from being a model-cum-dancer and an actor in the Indian entertainment industry to a hijab-clad micro-celebrity Islamic preacher in the social media. Only a few hours after the actress Khan announced her decision to stop acting and start 'serving humanity' and 'following the Creator's orders', she removed all her posts on Instagram related to her stint in entertainment. All that remains are the latest religious posts in which she staunchly talks of the A'akhirat (hereafter or life after death). Notably, the Christian belief in atonement of 'sins' has a parallel in Islamic theology. Al-Islam Yahdamu Ma Qablahu (adhering to Islamic norms washes off and atones for all previous 'sins') is a famous prophetic narration recorded as an authentic hadith.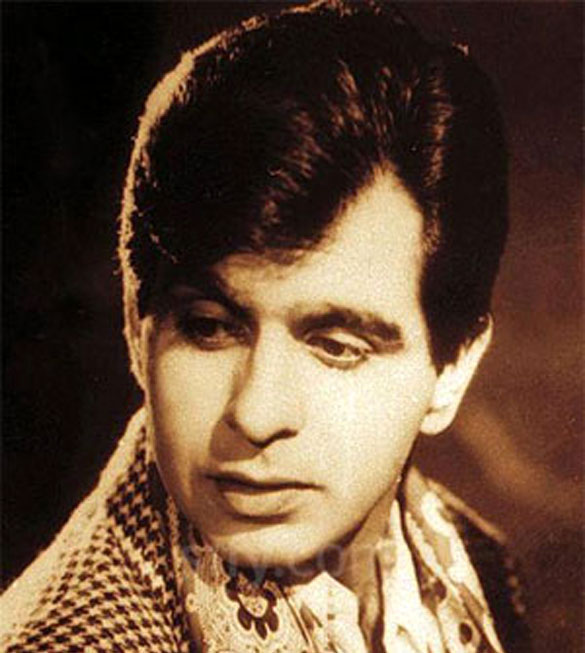 Bollywood legend Dilip Kumar aka Muhammad Yusuf Khan
----
Therefore, some of the modern Muslim actors-turned-televangelists tend to believe the transformation in their career as 'an atonement for their sins'. But this sentiment was hardly voiced in the classical Indian cinema where the famous actor-writer-comedian Kader Khan and the Bollywood legend Dilip Kumar aka Muhammad Yusuf Khan chose to profess and practice their faith without dismissing or debunking their profession. While the former was not less than a Qur'an teacher and had designed special academic syllabus in his KK Institute of Arabic Language & Islamic Studies in Dubai, the latter performed Hajj and Umrah pilgrimages discreetly in Mecca and Medina. He was heard in Mecca reading verses from Qur'an aloud and clearly while performing the 'Tawaf' (circling the Ka'aba, an obligatory rite for the completion of Hajj). People across regional, ethnic, regional and religious lines are still fascinated with the two veteran Bollywood actors for their remarkable contributions to the Indian cinema.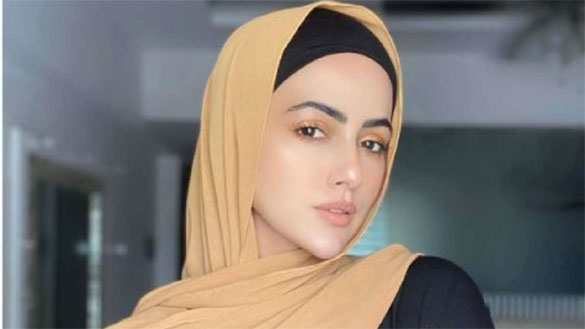 Muslim actress Sana Khan is yet another surprising instance of "quitting films for the sake of Allah
-----
But after the teenage Kashmiri actress, Zaira Waseem, the mainstream Mumbai-origin young Muslim actress Sana Khan is yet another surprising instance of "quitting films for the sake of Allah". Some would argue that Islamic religiosity today has also become a publicity stunt, especially for the micro-celebrities and small-scale actors and actresses who often fail in their cinematic career in India or Pakistan. These kinds of micro-celebrities do reject big screens or television and cinema but unabashedly attain social media fame through their new religious posts and performance. But Zaira Waseem quit her career when she was on the very verge of stardom. This makes the phenomenon even more complex.
The young Bigg Boss 6 contestant and former Bollywood actress quits showbiz, saying she 'will serve humanity' and will follow 'the Creator's orders' now. She has also asked her fans and followers not to contact her in case of work related to the entertainment. The actress has so far appeared in 14 films across 5 languages--Hindi, Malayalam, Tamil, Kannada, and Telugu--and has acted in over 50 advertisement films and TV commercials. She rose to fame as a big contestant and a finalist in the Indian TV reality show Big Boss in 2012.
Nazia Erum's book "Mothering a Muslim" which interviewed 145 Muslim parents and children in 12 cities across India, present a discomfiting picture and stories of how Muslim children face the wrath of Islamophobia in their schools even up to 10th and 12th grade.
Look at the rate with which Muslim children and youths in India are assertive of an unfamiliar Islamic religiosity even in their secular pursuits and professions. What should be posed as a fundamental question is "why", and not "how". Whether Sana Khan is walking in the footsteps of Zaira Waseem or is quitting the showbiz due to her personal reasons, as she was also in depression after her break-up with a choreographer, there are more crucial dynamics to read in this trend. What will be interesting to identify in this whole new scenario is the agents of radicalization or religious transformation in the life of young film careerists who are turning into social-media evangelists with scant knowledge in religious affairs. In times to come, this is likely to be an emergent issue, which cannot be fixed with a temporary bandage-like "keep religion out of the conversation".
URL: https://www.newageislam.com/islamic-society/new-age-islam-special-correspondent/signs-of-radicalization-or-religious-transformation-modern-muslim-film-careerists-turning-into-social-media-islamic-evangelists-/d/123118
New Age Islam, Islam Online, Islamic Website, African Muslim News, Arab World News, South Asia News, Indian Muslim News, World Muslim News, Women in Islam, Islamic Feminism, Arab Women, Women In Arab, Islamophobia in America, Muslim Women in West, Islam Women and Feminism