By New Age Islam Edit Bureau
5 October 2020
• An Elegy to Baghdad
By Nabil Salih
• The Palestinians Need an Alternative Vision
By Haidar Eid
• Agenda Of Nawaz Sharif's War against Imran Khan: Self-Survival or Supremacy of Democracy?
By Mehr Tarar
• How Much Damage Can Arab States Do To Turkish Economy?
By Mustafa Sonmez
• Netanyahu and Nasrallah At A Standoff
By Ben Caspit
• France's Push against 'Islamist Separatism' Should Be Supported
By Faisal J. Abbas
• A Brave New Dawn in Arab-Israeli Relations
By Khalaf Ahmad Al-Habtoor
• Why Ending Armenia's Illegal Occupation Is Azerbaijan's Absolute Right
By Khazar Ibrahim
------
An Elegy to Baghdad
By Nabil Salih
3 Oct 2020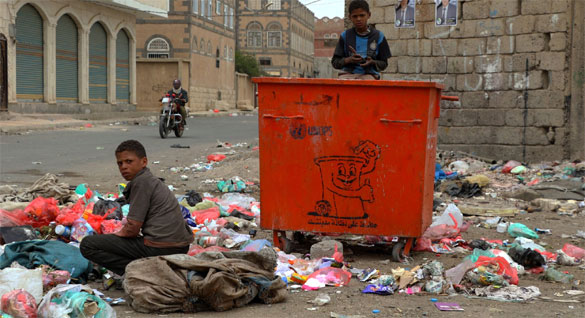 People walk across al-Shuhada bridge in Baghdad, Iraq on September 7, 2020. [Nabil Salih/Al Jazeera]
-----
In January 1948, flocks of Iraqi students, workers and Baghdad's destitute poured into the streets of the capital to protest against the Portsmouth treaty amid deteriorating living conditions. The treaty, in the words of Palestinian historian Hanna Batatu, was a disguised extension of the Anglo-Iraqi Treaty of 1930 which "virtually reduced Iraq into an appendage of the British Empire".
Many protesters, including the students who played a key role in what came to be known as al-Wathba Uprising, were killed, wounded and arrested in a relentless campaign of repression that culminated in a bloody crackdown on January 27. That day, security forces opened fire on protesters on a bridge over the Tigris River, later to be named Jisr al-Shuhada (Martyrs Bridge) in memory of the fallen.
When the guns fell silent, "the bleeding of the crowd was terrible. Bodies lay all over. Some were entangled in the iron of the bridge. Others had dropped into the river below and were carried along by the current," writes Batatu.
Between 300 and 400 protesters were killed and wounded that day in Baghdad. Among the victims was Jafar, the youngest brother of Iraq's venerated poet Muhammad Mahdi al-Jawahiri.
On the morning of the third day of mourning, al-Jawahiri locked himself inside a small room in al-Hayder Khana neighbourhood and wept with "unprecedented howling".
With the image of Jafar covered in blood seared into his memory, al-Jawahiri wrote an elegy he recited that afternoon from the rooftop of al-Hayder Khana mosque, near Jisr al-Shuhada, to a large crowd that had gathered to mourn the dead:
"Do you know or do you not know
that victims' wounds are a mouth?
A mouth unlike that of an impostor
nor like he who implores.
It shouts at the poor and hungry:
shed your blood and you shall be fed.
And yells at the subservient:
humiliate the villains and you shall be honoured."
On a recent walk to downtown Baghdad, as I crossed Jisr al-Shuhada, I thought of these events of 1948. I looked around and saw that the conditions today are no different than those that sparked al-Wathba Uprising: poverty, negligence, greed, and injustice.
Impoverished elderly were sitting on the sidewalk. Like robots, they stared ahead, extending an empty palm and mumbling pleas for help. Plastic waste littered the banks of the river. Government SUVs with tinted windows lined up the sidewalks, while obese guards snarled at the tuk-tuk drivers who tried to ferry passengers over the one-way bridge for a few banknotes.
In Iraq, some are above the law, others are crushed by its enforcers.
But just like 1948, the public would not take it. Since October 2019, the downtrodden youth have taken to the streets once again to protest political and economic oppression. This time, public anger poured out on another bridge – Jisr al-Jumhouriya (the Republic Bridge), a 30-minute walk from Jisr al-Shuhada.
It is there that last autumn, security forces relentlessly fired live rounds and skull-piercing tear gas grenades directly at protesters.
I used to enjoy strolling on Jisr al-Jumhouriya, too. I would walk across the bridge, sneaking a look at Abu Nawas street flowing gracefully along the riverbank, before entering al-Tahrir Square where Iraqi sculptor Jawad Salim's Freedom Monument is stretched against a background of palm trees.
The bridge, however, was closed late last year to safeguard corrupt politicians occupying luxurious palaces in the 10 square kilometres of confiscated land known as the "Green Zone".
As I walked across Jisr al-Shuhada, I thought about these barriers and exclusions, about what had become of my city. I wandered through the zigzag alleys of Jadid Hasan Pasha neighbourhood near al-Hayder Khana mosque, looking at the antiquated buildings.
The distinctive shanasheel, the balconies decorated in beautiful wooden latticework, are rapidly vanishing. Some buildings have been demolished to make way for ugly commercial edifices erected in complete disregard of municipality regulations with the help of hefty bribes. Others have been left to decay, leaning on adjacent buildings on the verge of collapse.
As I walked through the narrow alleyways, scrawny stray dogs roamed, while unmasked men served kebabs to their unmasked clientele in squalid restaurants. Outside, on the sidewalks, old men puffed on their cigarettes and sipped istikanat of sweet hot cardamom tea, sitting quietly by stagnant sewage.
I kept thinking that every mayor of Baghdad placed in charge by his or her corrupt party since the 2003 US invasion should be taken to court for the ghastly cannibalisation of the city. But is there justice in Iraq? Do the ruling crooks even know these areas and people exist?
I soon reached Souq al-Haraj. On the dusty shelves of its antiquities shops, Baghdad's history was on sale. When Baghdadi families escape war and violence enabled or orchestrated by the post-invasion political elites, they sell their belongings for a song. One can find anything in Souq al-Haraj: From vintage Swiss watches, gramophones and "Made in Iraq" soap bars, to porcelain tableware and telephone directories from a time when listed names did not so easily become just a number in some casualty toll.
Across al-Rasheed street just off al-Maidan square, scavengers sat on the ground selling everything from second-hand power adapters to worn flip-flops and ancient radios. A scene befitting the reports of poverty pouring out of our computer screens, refuting a false image of stability and prosperity often propagated by the state and its rich media parrots.
Soon there will be nothing of old Baghdad left to see or sell, I thought to myself.
"They told me
that they had demolished Sindibad Cinema
What a loss!"
The late Iraqi poet Sargoun Boulous wrote these lines, lamenting the decay of an iconic film theatre in Baghdad.
I wonder what he would say about today's Iraq if he had been alive, if he could amble down the sidewalks of downtown Baghdad, where no smile adorns the faces of the little girls who sell chewing gum that no one buys and desperate youth push handcarts past the homeless, who hallucinate in damp corners, unseen.
What lines of pain would he write?
-----
Nabil Salih is an independent journalist and photographer from Baghdad, whose writings and photographs appeared in Jadaliyya, The New Arab and other publications.
https://www.aljazeera.com/opinions/2020/10/3/an-elegy-to-baghdad/
------
The Palestinians Need an Alternative Vision
By Haidar Eid
3 Oct 2020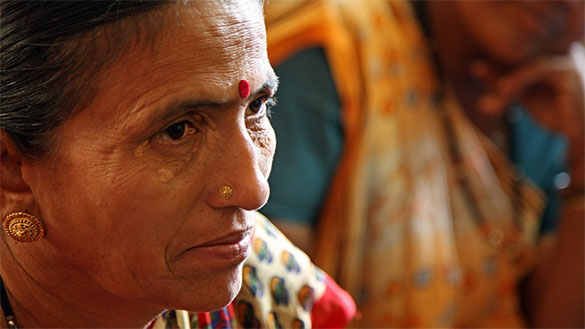 A Palestinian flag flutters as Palestinians gather on a hilltop during a protest against Israeli settlements in the town of Beita in the Israeli occupied West Bank, on March 2, 2020 [File: Mohamad Torokman/Reuters]
----
Many articles have already been written criticising the normalisation deal signed between the United Arab Emirates (UAE), Bahrain and Israel and calling it a stab in the back of the Palestinian people. Others have argued that it should not have come as a surprise since the ruling oligarchies in the UAE and Bahrain have been in bed with apartheid Israel for years and it was only a matter of time before they made it public in order to strengthen their alliance against the two main threats: Iran and the spread of democracy in the Arab world.
This article will not go down the same path. Rather, it is an attempt to engage with what seems to be a social, political, economic, and historical formulation of an alternative programme to what is offered by the hegemonic imperialist, Zionist, and reactionary powers not only for Palestine, but also for the rest of the Arab world.
In this context, it is useful to bring up American literary critic Fredric Jameson's theorisation of "cognitive mapping", a process that repeats, adds, and respects very strongly the laws of dialectics (the development and movement of opposites). In other words, interpreting this deal by only understanding the historical context within which they were signed is not enough; one needs to offer a progressive programme that challenges them on the basis of changing the conditions which have ultimately led to them, namely settler-colonialism and apartheid in Palestine.
The signing of the deal between Israel, Bahrain and the UAE at the White House on September 15 is, admittedly, the beginning of a new era that has started in the Middle East; however, it will not bring about – with its unbalanced power relations – a just solution to the Palestinian question.
The accords of Camp David (1979), Oslo (1993), Wadi Araba (1994), and the Abraham Accord (2020), all of which were borne out of trade deals and backroom diplomacy between Israel and those Arab countries, have sold out the Palestinian cause altogether. None of them addressed the basic Palestinian rights, like the right of return of the refugees, self-determination, equality, and freedom.
In a nutshell, all mentioned agreements have guaranteed Israeli control over historic Palestine from the Jordan River to the Mediterranean Sea, a de facto reality created by the stronger colonial party with no compromise whatsoever.
The current situation is undoubtedly the product of international and regional imbalances prevailing at this specific moment, which is neither static nor eternal, but rather passing and will inevitably be followed by other moments, according to the law of dialectics.
There is no doubt, then, that this specific historical moment is the climax of Palestinian and Arab passivity because of the weakening of progressive Arab nationalism and the fall of the Palestinian right-wing leadership into the trap of the "peace industry". However, any approaching moment is expected to be heading against what is being offered to us under these circumstances: "All that is solid melts into air" as Karl Marx would have put it.
Opposition to the deals in the Arab world, in general, and the Gulf states, in particular, will grow exactly the same way the Egyptian and Jordanian peoples opposed and fought against the Camp David and Araba after they were signed.
The alternative vision Palestinians have to embrace is a geopolitical production that challenges the space newly drawn by the United States, Israel and their Arab allies – the so-called new Middle East – and puts forward a new map of secular-democratic Palestine, in the heart of a democratic Arab world.
We need an alternative representation of the whole sociopolitical "reality" currently rising in the area which moves away from the much-repeated mantra of the racist two-state solution.
Palestinians need to move on, but with new ideas emanating from a strong belief that "[wo]men make history, but they do not make it in circumstances chosen by themselves", as Marx has put it. For far too long, Palestinians have been led by right-wing politicians that have failed to achieve a single basic right of any of the three components comprising the Palestinian people: those living in the diaspora, residents of Gaza and the West Bank, and second-class Palestinian citizens of Israel.
Hence there is a need to stress the importance of Palestinian agency with a progressive leadership that is against all forms of class exploitation, whether national, sexual, or religious, a leadership that is necessarily secular in its deep understanding of the Palestinian question.
Such leadership cannot entertain racist solutions. It has to rise to the historical challenges posed by the new-old alliance of Israel, the US and reactionary Arab regimes and, thus, become an agent for activities of local/national and international character through the promotion of Boycott, Divestment and Sanctions (BDS) against Israel until it complies with international law.
There is an urgent need for a move beyond the present historical stage that is characterised by a form of prevailing nationalist dogmatism represented in slogans such as "two states for two peoples" and "the only solution is the two-state solution", and others. Such slogans, in a way, are the product of waves of normalisation with apartheid Israel, a process of remoulding the Arab and Palestinian mind through "ideological state apparatuses", such as media, education, mosques, law, which try to manipulate and reshape the consciousness of individuals, especially of those with revolutionary potential.
There is also an urgent need for a departure from the nihilistic mood that has been dominating much of the Palestinian Stalinist left-wing discourse lately, by emphasising the importance of human agency and the necessity for a historical understanding of the current post-Oslo historical moment.
We need an alternative vision that can lead to peace and justice. And it seems that colonised Palestinians are meant to be the ones to offer a vision that rehumanises them and their oppressors. That is their moral responsibility being at the receiving end of a multitiered system of settler-colonial oppression.
When things looked so bleak for Black Africans suffering at the hands of another settler-colonial power, in a similar situation to what the Palestinians are going through, Nelson Mandela offered this alternative vision: "I have fought against white domination, and I have fought against Black domination. I have cherished the ideal of a democratic and free society in which all persons live together in harmony and with equal opportunities. It is an ideal which I hope to live for and to achieve."
The alternative for Palestinians has to be one secular democratic state in historic Palestine, a state in which all citizens are treated equally regardless of their religion, sex, and colour. This state has to embrace the return of refugees and self-determination, both of which are a step towards solving the Palestinian and the Jewish questions. This is what the Palestinian people have to strive for: to turn the whole hegemonic political equation upside down.
-----
Haidar Eid is an associate Professor at Al-Aqsa University in Gaza.
https://www.aljazeera.com/opinions/2020/10/3/palestinians-need-an-alternative-vision/
----
Agenda of Nawaz Sharif's War against Imran Khan: Self-Survival or Supremacy of Democracy?
By Mehr Tarar
October 04, 2020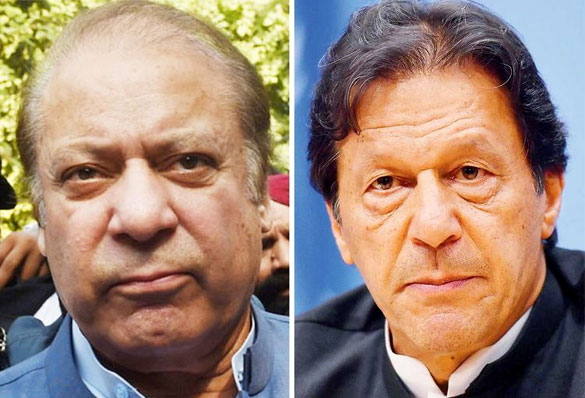 Nawaz Sharif and Imran Khan
Image Credit: AFP
-----
It is the season of statements. Big, uncensored, unfiltered, ominous statements. Some are beeped through video links on giant screens. Some are made in conferences. Some are uttered in TV shows. Some are susurrations in private gatherings. Some are hissed in WhatsApp chats. Some are bellowed in press conferences. Some are in the form of tweets that despite their careful wording pulsate with a palpable nervousness.
The most noticeable aspect of these statements is the threat of war against the incumbent government. What I hear is an echo of the drum rolls of the last forty-three years. Notwithstanding the apparent loftiness of the trumpeted intentions and the end-goal, not much changes in Pakistan, not even the placement of words in a statement.
As the scorching days of summer whimper into the placidness of the fall of 2020, there is a déjà vu of 1977, 1990, 1993, 1996, 1999, 2012 and 2017 in the political landscape of Pakistan. Mian Nawaz Sharif, in London, and his alliance of eleven opposition parties, in Pakistan, entitled Pakistan Democratic Movement (PDM), have announced their war against Prime Minister Imran Khan. From making pious statements to verbose speeches to announcing a plan of action spanning over several months, the agenda of the PMD for "restoration of civilian supremacy" –quotation marks mine–is a blueprint of the…
Your guess is as good as mine.
In a democracy, there is absolutely nothing wrong with the opposition–one party, many parties, a coalition–joining hands in repudiation of the incumbent government's short and long-term policies and their implementation. A formidable opposition is imperative for a fully functioning democratic system. A robust opposition is the right kind of opposition. An honest opposition is the force that ensures governmental transparency of strategy and action. A vigilant opposition is an adherent of the principle of checks and balances to keep the government on its toes. An opposition dedicated to the fundamental principle of the wellbeing of the people acts as the conscience of a government.
Is the current political opposition of Pakistan all this and more? I leave the question unanswered.
The reality of the issues of the political opposition is far from the beatific revolutionary zeal that the latest speeches of Nawaz Sharif seem to espouse.
Nawaz Sharif, three-time prime minister of Pakistan, is in a self-imposed exile in London. In November 2019, he went to the UK for treatment after teams of his personal and government doctors declared his condition to be critical, his family insisting that his treatment only possible in London where he had undergone heart surgery in 2016. Media took up the case with all its noisy preachiness and didn't rest until Sharif was seated in a chartered plane, as his opponents in government and others exclaimed, looking anything but critically ill.
Sharif was supposed to return after his treatment, but despite various sightings of him in and from London–walking, having coffee, chairing party meetings, giving media statements, speaking via video links to PMD's first All-Parties Conference on September 20, and addressing his party's CEC and CWC meetings on September 30 and October 1, respectively–his party, currently invested in making an announcement every few hours, has refused to give a deadline for his return. Their single stance is that his return is connected to his full convalescence, and that remains uncertain, as due to coronavirus even life-saving surgeries have been postponed in London since March. Their stance, not mine.
The Islamabad High Court, on September 1, lambasted Sharif for his refusal to return to Pakistan. It is understood that his self-inspired return would have honoured his party's leadership's guarantee to the government. The court stated: "The accused [Nawaz Sharif] knows that he went abroad after defeating the system. He must be laughing at the system while sitting abroad. It is a shameful conduct by the accused."
The PDM–the latest alliance for restoration of civilian and democratic supremacy–is tight-lipped on Islamabad High Court's categorical statement on the conduct of three-time prime minister of Pakistan.
The latest trigger for the Pakistan Muslim League-Nawaz (PML-N) is the NAB's arrest of Shehbaz Sharif, younger brother of Nawaz Sharif, President of PML-N, and Leader of the Opposition in National Assembly, after the Lahore High Court's rejection of his plea for bail in a money laundering case. Instead of responding to the arrest with rational arguments–that PML-N will fight the case in court, all allegations will be answered, and evidence to prove his innocence will be incontestable–PML-N's sole reaction is labelling the process of accountability a political witch-hunt. The reasons given are many, none of them related to the intricacies of a legal process.
The war has begun. The PDM demands the resignation of Prime Minister Imran Khan. They say that he was brought in by the establishment through a rigged election in 2018, robbing the traditional power holders, PML-N and PPP, of their right to formation of government in the centre. Sharif and his PML-N and its current leader Maryam Nawaz say that it is to time to take Pakistan back from the clutches of the establishment. That there should be a clear delineation of the separation of power in Pakistan: military establishment must not interfere in civilian matters. That all elections must be fair and transparent without any pressure from the men in uniform.
Prime Minister Imran Khan says that his party won the mandate of the public, and no one [but the voter] has the power to remove him from his position until the next elections in 2023. Khan is also categorical that the army is an institution of government and not vice versa. The prime minister is the democratically elected leader of the country, and the current military leadership is cognisant of and fully respectful of this constitutional imperative of Pakistan.
The PDM's plan is to hold rallies in provincial capitals, and then nationwide, demanding the resignation of an "inefficient" prime minister and his government, citing their inability to control prices of commodities, tariffs and availability of electricity and domestic and commercial-use gas, and unemployment, among other issues. In 2020, when millions of Pakistanis are still suffering the financial aftermath of the COVID-19-necessitated lockdown while facing inflation and unemployment, trying to arrange three meals for their families, they are being asked by the new champions of democracy to come on roads to unseat a democratically elected prime minister.
What were the accusations on the governments of Zulfiqar Ali Bhutto in 1977, Benazir Bhutto in 1990, Nawaz Sharif in 1993, Benazir Bhutto in 1996, and Nawaz Sharif in 1999 when they were ousted through military coups and/or presidential or judicial decrees? What were the reasons given for the dismissal of Prime Minister Yousaf Raza Gillani in 2012 and Prime Minister Nawaz Sharif in 2017?
Today, the PDM's war slogan is the elimination of the detrimental political and power dynamics prevalent in Pakistan for decades. Redundant it is to point out that it is the system endorsed and enabled and exploited by most of them for their own benefit and/or to harm other political parties, including some that are part of the PDM today. Today, their strategy is the achievement of the same end-goal that they have been ostensibly fighting against for decades: ouster of a democratically elected prime minister, on one pretext or the other. Mind boggling, isn't it?
The question is unambiguous. If the entire Sharif family had been given a "behind-the-scenes" pardon in their accountability cases and allowed to leave Pakistan, if Shehbaz Sharif had not been arrested, if his son Hamza was released from jail, and if Maryam were allowed, with "a secret deal with the establishment," to travel to London, would Nawaz Sharif and his party and its new leader Maryam be still declaring a war on Khan and his government and on the establishment for the "supremacy of democracy?"
Despite the dismissal of the last two prime ministers, the silver lining in the convoluted system of power in Pakistan in the last decade has been the completion of the terms of the two democratically elected governments, one of PPP, one of PML-N. Those were hugely important milestones that all advocates of democracy justifiably celebrated. Now both these parties are in cahoots to demand through protests and rallies and a long march the ouster of a democratically elected government. Sense defying, isn't it?
In 2020, all rational, all democratic Pakistanis–including Prime Minister Khan who proudly calls himself a democrat, and the leadership of the armed forces and intelligence agencies–support the constitutional delineation of civilian-military power. Pakistan is a democracy in which there must not be any blatant or overt interference of the establishment in an electoral process, and/or the running of the country. Prime Minister Imran Khan, the civilian leader, is uncompromising about this demarcation. Chief of Army Staff Qamar Javed Bajwa, the military leader, is also unambiguous about this delineation.
Now which credo of democracy Sharif and his party and their alliance wish to strengthen through their plan of the ouster of Prime Minister Imran Khan?
https://gulfnews.com/opinion/op-eds/agenda-of-nawaz-sharifs-war-against-imran-khan-self-survival-or-supremacy-of-democracy-1.1601801137443
----
How Much Damage Can Arab States Do To Turkish Economy?
By Mustafa Sonmez
Oct 2, 2020
Turkey's ailing economy, hit by the COVID-19 pandemic atop severe currency woes since 2018, is now facing economic reprisals by Arab countries incensed with Ankara's policies in the Middle East. Saudi Arabia has already started an undeclared boycott of Turkish goods, according to Turkish exporters, amid rising Arab calls for economic retaliation against Turkey.
Egypt has been at the forefront of efforts to create a united Arab stance against Turkey, most recently at the Sept. 9 meeting of the Arab League. Whether Arab nations can mount an efficient joint action against Turkey is a question on its own, but the Turkish economy today is too vulnerable to dismiss or absorb large-scale reprisals.
Turkey's economic ties with Arab nations have grown in the past two decades, both in terms of trade and inflows of investment and tourism. Arab nations, however, remain far from being Turkey's top economic partners. Retaliatory actions would have had a limited impact on the Turkish economy in normal times, but an efficient Arab boycott coming on top of Turkey's existing economic woes could well prove hurtful. Amid the dramatic slump of the Turkish lira and an exodus of foreign investors, the Turkish economy can ill afford any fresh losses in hard-currency earnings, foreign capital flows and reputation and therefore a further increase in its risk premium.
In their Sept. 9 statement, Arab League foreign ministers denounced Turkey's "interference in Arab affairs," including its military actions in Syria, Libya and Iraq, and urged Ankara to "stop provocations that could erode building trust and threaten the region's security and stability." Egyptian Foreign Minister Sameh Shoukry called for Arab unity to deter Turkey's actions, which he described as the most significant emerging threat to Arab national security. Libya, Qatar, Somalia and Djibouti conveyed reservations about the joint statement, which also welcomed the formation of a committee to monitor and address such Turkish interference. Ankara dismissed the accusations, saying that the decisions made at the meeting "lack any context to be taken seriously."
Saudi Arabia appears to be already boycotting Turkish goods. In a Sept. 28 report, the Turkish daily Sozcu quoted business people as saying that their Saudi partners had notified them to stop shipping goods because the Saudi authorities were blocking the entry of imports from Turkey. The report follows Turkish complaints earlier this year that the Saudi authorities had been holding up trucks carrying fresh fruits and vegetables at the border and pressing local traders to stop doing business with Turkey.
According to Mehmet Guzelmansur, a lawmaker for the main opposition Republican People's Party who represents the southern border province of Hatay, Saudi obstruction has already caused "very serious material losses" to farmers and exporters in Hatay and surrounding regions. "If the problem remains unresolved, a full embargo by Saudi Arabia could expand [through similar moves by] Saudi allies such as Dubai, Bahrain and Oman," he warned.
Turkish exports have already declined this year. In the first seven months, they stood at some $90 billion, decreasing 13.7% from the same period last year, according to the Turkish Statistical Institute. Exports to Arab-majority countries were worth $17 billion or about 19% of the total. In 2019, Arab countries bought Turkish goods worth some $36 billion, accounting for a fifth of Turkey's $180 billion exports.
Neighboring Iraq is the top Arab buyer of Turkish goods. Sales to Iraq were worth $10.2 billion last year, representing 28% of Turkish exports to Arab countries. Trailing behind are the United Arab Emirates with 10%, Egypt with 9.7% and Saudi Arabia with 9.2%. Exports to those four countries totaled $21 billion last year, while Qatar, Turkey's chief regional ally, bought only $1.2 billion in Turkish goods.
Turkey's imports from Arab countries, meanwhile, totaled $14 billion in 2019, accounting for 6.7% of all imports. This makes Turkey a net exporter in the Arab world, with its exports exceeding imports by $22 billion, underscoring the importance of Arab markets for Turkish exporters.
Arab direct investments in Turkey — another major leg of economic ties — amounted to $32 million as of 2019, accounting for 21% of the $150 billion foreign direct investments in the country, according to Central Bank data. Remarkably, some $22 billion or 68% of the Arab direct investments belong to Qatar. Its closest follower, the UAE, has put $6 billion into Turkey, while Saudi direct investments are less than $1 billion.
Turkish direct investments in Arab countries, meanwhile, are worth $2.4 billion, with half of them in Algeria. Thus, Arab countries are net capital exporters by a large margin vis-à-vis Turkey, but with Qatar dominating those investments, the UAE is the only country that could threaten any real blow in this field.
Foreign investments in the Turkish stock market amounted to $24 billion in July, while Turkish debt to foreign lenders stood at $390 billion. The Central Bank does not provide a breakdown by countries in this category, but Arab entities are certainly involved, directly or indirectly.
When it comes to Turkey's tourism sector, the clout of Arabs remains limited. Arab nationals represented 10% of foreigners visiting Turkey in the first eight months of the year, which saw a huge downturn in tourism due to the pandemic, with the number of foreign visitors plunging 77% to some 7 million. In 2019, visitors from Arab countries still accounted for 10% of some 45 million foreigners visiting Turkey. Iraqis topped the list, followed by Saudi, Jordanian, Lebanese and Kuwaiti nationals.
All in all, Turkey's economic ties remain focused on the West, mostly Europe, and a collective boycott by Arab countries appears a distant prospect due to their own divisions. Still, Turkey can hardly afford any losses in Arab markets or Arab investments at present, given its ongoing economic turmoil and hard-currency crunch.
https://www.al-monitor.com/pulse/originals/2020/10/turkey-egypt-saudi-arabia-launch-covert-boycott-turkish-good.html
-----
Netanyahu and Nasrallah at a Standoff
By Ben Caspit
Oct 2, 2020
The ongoing duel between Prime Minister Benjamin Netanyahu and Hezbollah Secretary-General Hassan Nasrallah is beginning to repeat itself. Netanyahu gave his latest Hezbollah-related performance in his annual address to the UN General Assembly on Sept. 29, videotaped several days earlier in Jerusalem.
Netanyahu presented his viewers with what he described as a storage depot of Hezbollah missiles in the heart of Beirut's Janah neighborhood, saying it was located next to a gas company warehouse and a service station. Netanyahu's meticulously prepared PowerPoint was convincing. It included skillfully presented photos purported to be the entrance to the missile site next to the entrance of the gas warehouse, as well as a personal appeal to the residents of Lebanon explaining how Hezbollah and its Iranian patrons were endangering their well-being.
Netanyahu masterfully leveraged the horrific explosion at the Beirut port the previous month as only he knows how. The point was to pit Hezbollah and the residents of Lebanon against each other, to deepen the gap between supporters and opponents of the Shiite organization and to warn residents of the beleaguered state and its capital city that Nasrallah continues to drag them into an abyss. Israeli intelligence is closely monitoring the deterioration in Lebanon and the population's growing despair. Few in Jerusalem are shedding a tear over the predicament of Israel's northern neighbor. All Israel is doing is helping the Lebanese arrive at the correct conclusion, as it sees it: Nasrallah is to blame for all their country's troubles.
Nasrallah did not disappoint in responding to Netanyahu just minutes later, calling the prime minister a liar, denying outright all his claims and saying that Hezbollah would not store missiles near gas canisters. "We know where to store missiles," he added. He then invited media representatives to tour the warehouse to which Netanyahu had pointed. The tour of the site was conducted an hour later, but did not resolve the dispute or clarify the situation. Netanyahu and Nasrallah found themselves facing off with their fingers on the trigger and harsh domestic crises roiling around them.
By the way, a similar standoff occurred exactly two years ago, with the only difference being that Netanyahu delivered his September 2018 speech to the General Assembly in person. The speech was similar, as was the information he presented of a missile depot near Beirut's international airport, and Nasrallah was also quick to respond. This week, the information that Netanyahu presented was slightly more precise, including close-ups of the entrance door to the purported site.
Hezbollah's standing in Lebanon in those days was also somewhat different, with its problems less pronounced and the Beirut port intact. These days, Nasrallah is fighting for his organization's legitimacy in Lebanon, with the explosion that literally and figuratively rocked the state setting off a social media storm that has not abated and a significant number of Lebanese losing their fear of Hezbollah's mythical power. Netanyahu is also in far more dire straits than he was two years ago. His trial on charges of corruption has begun, the economy is tanking under the impact of the coronavirus pandemic, the disease is raging and Israelis are blaming Netanyahu for the embarrassing fact that their startup nation is leading the world in terms of new COVID-19 deaths per capita.
Nonetheless, despite the vague sense of deja vu generated by this week's scuffle, it should not be taken lightly. Two years ago, following Netanyahu's General Assembly address, an article on this site speculated that Israel might be weighing a preemptive strike on Hezbollah's missile infrastructure in Lebanon. Netanyahu hinted at such an option at the time, as he did once again this week.
On the one hand, Israel has never landed a preemptive strike against any of its enemies' conventional arms buildup. However, Israel argues that Hezbollah has an significant arsenal of missiles and is trying to adapt some of them for precision strikes. Acquisition of accurate strike capabilities against Israeli infrastructure, military airfields and other strategic targets would be a dramatic game changer that Israel cannot afford.
What is more, Israel has avoided making a preemptive strike so far, fearing the destruction Hezbollah could wreak in retaliation on the Israeli heartland. These days, the health and economic crisis are wreaking havoc on the heartland without Nasrallah. With unemployment surging and most of the economy under lockdown, Israel is on a warlike footing in any case. In other words, at this precise point in time Israel has nothing to lose from a preemptive strike. Such a surprise attack would enable it to destroy a significant part of Hezbollah's weapons and missile systems, a result Israel would be unable to achieve if it lost the element of surprise once a war broke out.
This analysis notwithstanding, there does not appear to be any need at this stage to prepare the shelters or flee. Netanyahu is under heavy personal siege and dragging Israel into all-out war would be tantamount to political suicide under these circumstances. Israel would also have a hard time mobilizing international cooperation or support for a move that could set the entire Middle East on fire. In addition, the prospects that a preemptive strike on Nasrallah would completely destroy Hezbollah's rocket and missiles capability are nil. Unlike past destruction of two Arab nuclear reactors (in Iraq and Syria), a synchronized raid on hundreds of missile and rocket sites is a complex endeavor with uncertain prospects of success.
Taken together, all these considerations preclude a realistic option of a preemptive strike. Neither Nasrallah nor Netanyahu are up to anything but a clash of words, given their circumstances. Having said all of the above, the usual caveat is in order: We are in the Middle East. Anything, at any place, at any time, is possible.
https://www.al-monitor.com/pulse/originals/2020/10/israel-hezbollah-iran-lebanon-benjamin-netanyahu-nasrallah.html
-----
France's Push against 'Islamist Separatism' Should Be Supported
By Faisal J. Abbas
October 04, 2020
French President Emmanuel Macron on Friday unveiled a set of laws to fight what he described as the threat from radical Islamists and other extremists. The centrist president said he wanted to put the French republican values on the frontline in the battle against the divisions in society. Macron reiterated that he wanted Islam in France to be a positive part of society. "I'm not saying we need to create a French style of Islam, but that there can be a solid partnership with the French state," he said. "The best way we can do that is by freeing it from foreign influence."
The French president's overhaul comes close on the heels of the bloody knife attack outside the former offices of the satirical magazine Charlie Hebdo in Paris. The attack has been described by French officials as a case of Islamist terrorism.
France has traditionally been a beacon for reformers. However, it is currently at a cultural and societal crossroads. Those who have been following French domestic politics will understand this at once. President Macron's proposed neo-liberal "reform" of France's retirement system which was established at the end of the Second World War and the yellow vest protests that only the corona pandemic managed to disperse are obvious examples. However, the traditional French values of liberty, equality, and fraternity must remain unchanged.
It is sad to see that among those who top the list of what needs to be reformed are Muslims — such as the ones who committed the Charlie Hebdo massacre. Of course, it is important to stress that not all Muslims are terrorists, but sadly many terrorists in the past few years have been Muslim — or have claimed to be.
This is not to say there are no glowing examples of French Muslims doing amazing things. There are many — doctors, politicians and football players, such as Zinedine Zidane, Hatem Ben Arfa, N'Golo Kante, Karim Mostafa Benzema, Wissam Ben Yedder and Houssem Aouar — who are perfectly integrated into French society. Another example is that of the singer Mennel Ibtissem, whom Arab News En Français interviewed recently. Despite the success she has enjoyed on shows such as "The Voice," she was subjected to the worst kind of cyberbullying, simply because she is Muslim and later because she removed her turban. There is, of course, the danger that these cyberattacks might become actual physical ones.
Of course, many will take my words with a pinch of salt, saying that they come from the editor in chief of a Saudi Arabian newspaper based in Riyadh. Many will point a finger at the Kingdom, saying that it has often been the source of extremism. Of course, at the same time — for racist or other political agendas — they will unfairly refuse to accept the reforms made in the country by Saudi Crown Prince Mohammed bin Salman, who is on the record as saying, "We want to take the Kingdom back to moderate Islam."
Others will repeat religious extremist conspiracy theories suggesting that Saudi Arabia, along with other moderate Arab states, secretly support those who propagate Islamophobia to win publicity points.
However, one only has to compare words to actions to realize that religious reform in the Kingdom is real, brave and is for the benefit of the whole world.
Sheikh Dr. Mohammed bin Abdul Karim Al-Issa, a former Saudi minister of justice who now heads the highly influential Muslim World League (MWL), told me in a 2018 interview with this newspaper: "I think no Muslim can call a Muslim woman an infidel or question her values because she has never worn a hijab. The Muslim woman, if she does not wear hijab ... is not an infidel and does not depart from Islam."
In Belgium in 2017, he said Muslims should respect the laws, culture and customs of the non-Muslim countries in which they live, even if they felt that to do so violated their faith. If they (Muslims) were unable to legally persuade the local authorities to respect their wishes, they should either obey local laws or leave, Al-Issa advised.
We, at Arab News, have also played our part and we acknowledged that in the beginning was the word. As such, we realized the influence of radical clerics' words on the hearts and minds of followers of different religions worldwide. With this realization in mind, in 2019, we at Arab News launched a series called "Preachers of Hate" — a series that names and shames radical preachers, from all religions and nationalities, and we started with our own in Saudi Arabia.
To support President Macron's drive, we are pleased to translate this series into French and launch it today. It will include profiles of all the extremist preachers that we exposed in the past, along with some additional French ones.
We at this newspaper will do our part, but the French authorities must do theirs as well. "I believe that the most important thing is to control those who convey hate speech from inside or outside the country — separatists, racists, anti-Semites. Such speech is contrary to the values of the French Republic," French Sen. Nathalie Goulet told Arab News last July. She was commenting on a news report that French lawmakers had finally recommended a preaching ban on clerics affiliated to the Muslim Brotherhood, a group classified by most countries as a terrorist group.
Of course, if President Macron is serious about freeing French Muslims from the malign influence of outsiders, then French authorities must also seriously look into the devastating impact Qatar has had ideologically — despite its "soft power" acquisition of historic buildings and the purchase of Paris Saint-Germain.
Qatar is the Muslim Brotherhood's main global financier and backer. To understand the impact of the evil ideas of this group, we recommend skimming through the horrific videos and fatwas our research team found on Yusuf Qaradawi, the Doha-based Muslim Brotherhood preacher.
A good start for French investigators might be a fascinating book entitled "Qatar Papers — How the State Finances Islam in France and Europe," by French investigative reporters Georges Malbrunot and Christian Chesnot. The book reveals how Qatar is pouring hundreds of millions into Muslim Brotherhood-controlled organizations across France.
Bonne chance!
------
Faisal J. Abbas is the editor in chief of Arab News.
https://www.arabnews.com/node/1744246
-----
A Brave New Dawn In Arab-Israeli Relations
By Khalaf Ahmad Al-Habtoor
October 04, 2020
One of former South African President Nelson Mandela's many pearls of wisdom was: "If you want to make peace with your enemy, you have to work with your enemy. Then he becomes your partner."
After 18 years of incarceration on Robben Island, Mandela understood that violence against a militarily superior foe would not end apartheid. So he skillfully employed dialogue, forgiveness and reconciliation to achieve his aim of coexistence between his people and the white minority that oppressed them.
Unfortunately, his strategy, which resulted in the cessation of hostilities between black and white South Africans, escapes the reasoning of some of my fellow Arabs, who have no solution as to how to better the lives of Palestinians. They instead prefer to hang on to the same old rhetoric and unrealistic scenarios that belong in the mid-20th century.
I have been a supporter of the Palestinians all my life, both morally and materially, but, over the decades, circumstances have changed. I'm a realist. I cannot remain stuck in some fantasyland and neither do I wait indefinitely for miracles.
Like it or not, Israel exists as an economic powerhouse under the unwavering protective umbrella of the US. To imagine that boycotting Israeli goods will force the collapse of the state is infantile and hypocritical. Many of the components in your computers are Israeli-made, with Israeli microchips found in more than 100 million devices worldwide. To isolate Israel within the region only convinces its governments to buy more weapons and construct more walls, both literally and figuratively.
I would say to those critics of the historic Abraham Accords, who say it means a loss of Palestinian leverage or an erosion of negotiating chips, that for many years neither the Palestinians nor their Arab backers have had any leverage over Israeli decision-makers.
The 2001 Taba talks that came so close to fruition ground to a halt when the hard-line warhorse Ariel Sharon succeeded Ehud Barak as Israeli prime minister and US President George W. Bush took the White House. Bush held his nose to pay lip service to the so-called road map because he was eager to lure Arab states on board with the invasion of Iraq. President Barack Obama talked a good talk, but his administration opposed pro-Palestinian UN Security Council resolutions and, as for President Donald Trump, he has showered his friend Benjamin Netanyahu with gifts.
There is a valid argument that says the Israelis have been intransigent. But the same can also be said for the Palestinians, who still insist on the right of return for refugees who are in Syria, Jordan, Lebanon and elsewhere. That is never going to happen, and they know it full well.
They would be better off asking the host nations to tear down the camps and allow the refugees the right to work and own their own homes. Refugees pass on false hopes to their children, along with the keys to the former homes of their fathers or grandfathers, keeping a visceral hatred for Israelis alive down the generations. I believe this is unfair for both generations. There are 2 million Palestinians — the descendants of those who stayed in 1948 — who have Israeli nationality. Most take pride in their Arab heritage, whether Muslims or Christians, yet are content to call themselves Arab Israelis.
It is beyond time for the Palestinians to quit blaming everyone else for the situation they find themselves in today. Instead of condemning long-standing Arab allies, who have stood by them to the tune of billions of dollars — and, in the case of Egypt and Syria, waged war with Israel on their behalf — they should first quit feuding with each other.
Hamas and other militant groups must turn their backs on the violence that rebounds onto the poor residents of Gaza and is the main reason for the crippling blockade. Arabs should not support Hamas, which is 100 percent Palestinian yet cozies up to Iran.
The beauty of the Abraham Accords is that they greatly benefit all signatories in terms of trade, commerce, tourism, technology and security. Moreover, they cement a united front against a common enemy that is working toward manufacturing nuclear weapons with which to hold its neighbors hostage.
Provided this new detente is successful, Israel will want to preserve the agreement and thus we will gain the ability to push for Palestinian rights from a position of strength. This is basic common sense. Compromise only occurs when both sides have something important to lose. The more Arab states that join Egypt, Jordan, the UAE and Bahrain in having peace treaties with Israel, the more influential our bloc will become within the US and on the world stage.
Lebanon is undergoing arguably the most challenging period in living memory. Peace with Israel would be a major game changer, and I suspect that the Lebanese people would approve were it not for the obstacles strewn in the path. The Lebanese need the courage to express what is in their hearts and decide to live in peace.
Lebanon and the Lebanese people should want the same: To remove all the obstacles/issues that are holding this back. Once those issues are overcome, then a peace agreement becomes evident and the people of Lebanon can prosper. The Lebanese have to be brave enough to decide to live in peace. On this front, there is a glimmer of hope. In recent days, Lebanon and Israel, which consider themselves to be in a state of war, have agreed to hold US-mediated talks on their respective maritime limits in light of new oil and gas finds throughout the eastern Mediterranean. This could evidently pave the way for further negotiations to demarcate their land borders, leading to a long-awaited peace deal.
Hezbollah's domination of Lebanon is reaching its end. Hassan Nasrallah and his slavish following are becoming so despised that they are attempting to disappear into the mist. To remain within the political arena, his allies are bound to distance themselves. To ensure Hezbollah never again rears its ugly head, the people should demand that its leadership and terror commanders be tried for instigating criminal wars, as well as for their stranglehold over Lebanon, which has delivered nothing but ruin, misery and unprecedented poverty.
There is no doubt that the Abraham Accords are history-making in that they are a departure from the previous Israeli-Arab peace agreements that were signed grudgingly. In the case of Egypt, the purpose was to gain the return of lands captured by Israel during 1967, while US President Bill Clinton heaped pressure on Jordan to sign up in return for debt cancelations. Until recently, there had been no genuine normalization of relations except on paper; a cold peace still reigned.
The Abraham Accords differ significantly because all sides are enthusiastically intent on creating a strong alliance to bolster a peaceful and prosperous future for the region. Economic interests dictate global policies these days, and it is the business communities that will provide the glue to ensure the three-way accords are a great and lasting success. Israel will soon discover that our nations could not be better allies.
My homeland has a progressive, tolerant culture and my compatriots have embraced multiculturalism, offering friendship and respect to people of different races and religions. We are a people who settle our differences calmly and politely, without argument or violence. We do not have time for squabbles; we are too busy working hard and making the most of our leisure time.
Lastly, I would urge all Arab leaderships to bury old hatreds that have consumed their foreign policies for 72 years without bearing fruit. Join us in forging a peaceful Middle East, with new and exciting opportunities for all, for this is the finest legacy we can leave to our children and the generations to come.
----
Khalaf Ahmad Al-Habtoor is a prominent UAE businessman and public figure. He is renowned for his views on international political affairs, his philanthropic activity, and his efforts to promote peace. He has long acted as an unofficial ambassador for his country abroad.
https://www.arabnews.com/node/1744101
-----
Why Ending Armenia's Illegal Occupation Is Azerbaijan's Absolute Right
By Khazar Ibrahim
October 05, 2020
Today, the world is talking about COVID-19, the U.S. presidential debate and the Armenia-Azerbaijan war. Could anybody have imagined this global backdrop two, 10 or 25 years ago? Of course, not.
The fact that the conflict over Nagorno-Karabakh is in a small region in the backyard of great powers and many other arguments has kept it out of global attention. The international community even thought that the conflict had ended. Of course, the international community was wrong, again displaying its classical cynical approach to regional conflicts, rather than moral consideration of the potentially explosive tensions.
On Sept. 27, when Armenian forces together with mercenaries and terrorists from the Middle East started intensely shelling the positions of the Armed Forces of Azerbaijan along the front line, as well as the villages of Qapanli of the Tartar district, Chiragli and Orta Garavend of Aghdam district, Alkhanli and Shukurbeyli of Fuzuli district and Jojuq Merjanli of Jabrayil district. The Armenian Army used large-caliber weapons, mortar launchers and artillery, and most of the victims were Azerbaijani civilians. Contrary to its obligations under the international humanitarian law, Armenia's forces did not hesitate to shell residential areas in Azerbaijan and killed 19 Azerbaijani civilians, including two children and five members of one family. Another 56 Azerbaijani civilians were wounded and hospitalized, and civilian infrastructure; including medical centers, school and kindergarten buildings; were brutally damaged.
Azerbaijan could not leave it unanswered
Azerbaijani President Ilham Aliyev had repeatedly warned Armenian leadership to refrain from this kind of provocations. They happened to be deaf or rather adventurously and criminally opportunistic. The visit to Shusha by Armenian Prime Minister Nikol Pashinian to participate in the inauguration of the self-proclaimed regime in the occupied territories of Azerbaijan, the provocative "Karabakh is Armenia" statement made in the occupied city of Stepanakert (Khankendi), the introduction of a "new war for new territories" concept by the occupying country, putting forward seven preconditions in the conflict settlement negotiations, as well as attempts to change the format of the talks, have dealt a blow to the conflict resolution process mediated by the Organization for Security and Co-operation in Europe (OSCE) Minsk Group co-chairs. Moreover, they attempted to attack in the Tovuz direction on July 12-16, engaged in sabotage and reconnaissance provocation in the Goranboy direction on Aug. 23 and continued a policy of illegal settlement in the occupied territories of Azerbaijan.
All this was happening while 20% of internationally recognized territories of Azerbaijan were being held under the illegal military occupation of Armenia and up to 1 million Azerbaijanis had become refugees or were internally displaced.
Within the framework of the counteroffensive measures, Azerbaijan Armed Forces liberated some villages, strategically important high grounds and advantageous positions. We have no intention to stop. Our troops act on its sovereign soil with full compliance with international law. It is self-defense, restoration of territorial integrity and peace enforcement.
Azerbaijan demands implementation of U.N. resolutions requiring immediate, complete and unconditional withdrawal of armed forces of Armenia from its soil.
However, what we are facing today is not just a brutal military force in front of us. We also have to tackle a refined but brutal propaganda machine. Most of the Armenian diaspora in many parts of the world feeds local political systems and media space with forgeries, misrepresentations and dangerous narratives. They, together with the Armenian government, try to make the world believe in the clash of civilizations and Armenia's victimhood. This propaganda is not only false but also very dangerous.
While they pretend to be regional victims due to their religious beliefs, they are the only mono-ethnic and mono-confessional country in the region. While they cry wolf that all neighbors hate them, they lay claims to the territories of the border countries.
Profoundly dangerous misinformation
If the addressees of Armenia's calls fall into the trap, then the region is doomed to explode with paramount consequences not only for regional security but also for the international system.
The world order is still based on international law, mostly refined post-World War II. If major international stakeholders act contrary to that, then global disorder will follow.
Therefore, it is also crucial for international community to have a clear picture of what is happening now in the occupied territories of Azerbaijan and raise their voice for justice to avoid the global disaster.
Turkey has been proving its role as an emerging global power and one that hails justice. It continues to raise its voice on many international issues.
It is high time for others to follow.
https://www.dailysabah.com/opinion/op-ed/why-ending-armenias-illegal-occupation-is-azerbaijans-absolute-right
-----
URL: https://www.newageislam.com/middle-east-press/new-age-islam-edit-bureau/middle-east-press-on-nawaz-sharif-baghdad-palestine-turkish-economy-and-nasrallah-new-age-islam-s-selection-5-october-2020/d/123040
New Age Islam, Islam Online, Islamic Website, African Muslim News, Arab World News, South Asia News, Indian Muslim News, World Muslim News, Women in Islam, Islamic Feminism, Arab Women, Women In Arab, Islamophobia in America, Muslim Women in West, Islam Women and Feminism