By New Age Islam Edit Bureau
7 October 2020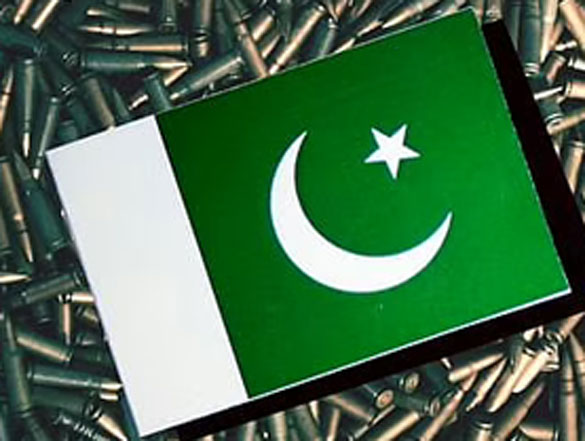 • Lennonist Ideals
By Mahir Ali
• Questions of Recognition of Israel
By Ashraf Jehangir Qazi
• Resurging Terrorism
By Syed Akhtar Ali Shah
• Unity via Karbala
By Farhan Bokhari
• US Presidential Election and Its Impact on the Region
By Talat Masood
-----
Lennonist Ideals
By Mahir Ali
07 Oct 2020
BACK in the summer of 1980, a muckraking small-town newspaper in Michigan was in trouble with the forces of law and order. The Flint Voice irritated the authorities by exposing local instances of racism, corruption and the like. Its newsroom was under threat of being raided. Briefly, it became a cause célèbre in the United States.
One day, the newspaper's 20-something editor, Michael Moore — then a young journalist who had launched his first publication at the age of nine, today better known as an indefatigable film-maker and activist — answered a phone call. "This is John Lennon," said the voice at the other end in a curious accent.
"Oh, Gary, really funny," responded Moore, and then hung up, convinced that he had been pranked. Moore was suitably apologetic when Lennon called again a little while later, having worked out by then that he had slammed the phone down on a Beatle.
According to Moore's delightful early-life memoir, Here Comes Trouble, Lennon was graciously understanding, saying: "I know a little bit about police surveillance making your life a bloody hell." He went on to say he was wondering "if there was any way I could help. Maybe I could do a benefit or something for your legal fund or your paper".
The best of John Lennon is never far off the radar.
He said he was working on a new album and probably wouldn't have time until the following year, then added: "Well, I've been sorta quiet for a while, being a dad and all. But I'm ready to get at it again, and now that I'm legally a resident of your fine country, I plan to be more involved and exercise my constitutional rights."
In Moore's telling, the conversation concluded with Lennon saying: "Keep your spirits up, mate. I'll be around."
Tragically, he wasn't. Lennon was assassinated on Dec 8 outside his Dakota apartment block next to New York's Central Park.
It was rumoured at the time that the assassin might have been programmed by the CIA or some other segment of the deep state to commit the evil deed in view of Lennon's radical proclivities and the risk that he might resume his subversive activism.
It seemed to be an absurd assumption, given that by then Lennon had seemingly relegated to the past the rabble-rousing instincts that guided him towards the end of the Beatles phase in the late 1960s and beyond, initially in Britain and then in the United States where he teamed up with the likes of Jerry Rubin and Stokely Carmichael, prompting the Nixon administration's concerted (but ultimately unsuccessful) effort to deport him.
There is still no reason to assume Lennon's assassination was part of a plot, but Moore's anecdote certainly puts paid to the idea that the ex-Beatle ever succumbed to the temptation of aligning himself with an establishment he frequently needled, and often irritated, ever since he announced the song Twist and Shout at a royal command performance by The Beatles in 1963 by cheekily requesting: "The people in the cheaper seats, clap your hands. And the rest of you, if you'd just rattle your jewellery."
In his recent memoir, Reporter, the legendary American investigative journalist Seymour Hersh recalls, in a footnote, encountering "a pleasant Brit and his Japanese girlfriend" at a dinner party in the early 1970s. They sought his help, as a New York Times staffer, to press the case for a green card. "It turned out the Brit was John Lennon and his friend was Yoko Ono," Hersh deadpans. "How was I to know? Neither had anything to do with Watergate."
He notes that years later he visited the Lennons' New York apartment, which was "filled with dozens of framed drawings by the Beatle, all suggesting the world had yet to see the best of him".
The best of him is, in fact, never far off the radar. Until the Democratic Party establishment predictably scuttled Bernie Sanders' candidacy earlier this year, the "democratic socialist" candidate invariably arrived on the stage at campaign rallies to the tune of Power to the People, an anthem Lennon composed in 1971 after an extended encounter with a pair of left-wing journalists (one of whom happened to be my brother, Tariq Ali).
Five years ago, I tracked down the original, graffiti-strewn Lennon Wall in Prague. Since then, 'Lennon walls' have appeared all across Hong Kong as part of the territory's quest for democracy. The latest recycled, remixed, remastered Lennon compilation is titled Gimme Some Truth, after one of the songs on his Imagine album, a timely reminder, in the age of fake news, of the artist's relentless quest in what would have been the year he became an octogenarian.
Had he survived, John Lennon would have turned 80 on Friday, Oct 9 — twice the age he was when his life was brutally cut short. But it's gratifying that his spirit and his ideals live on, and Give Peace a Chance is still sung.
https://www.dawn.com/news/1583708/lennonist-ideals
-----
Questions of Recognition of Israel
By Ashraf Jehangir Qazi
October 7, 2020
This is a question which surfaces from time to time among the political elite of Pakistan. What have the Arabs or Palestinians done for Kashmir? Why should Pakistan deny itself additional access to US favours through Israel? Why should India alone reap the benefits of recognizing Israel?
Pakistan and Israel have never fought a war against each other. Israel has always welcomed the prospect of diplomatic relations with Pakistan. Moreover, as of 2020, over 160 out of 193 member states of the UN, including a number of OIC member states recognize Israel while being critical of its policies towards the Palestinians. Why can't Pakistan emulate their example?
Indeed, on several occasions Pakistan has probed the possibility of normalizing relations with Israel, only to pull back for fear of reaction by its people and the reactions of its Gulf benefactors. Now these benefactors are lining up to recognize Israel for fear of Iran, and because of their existential dependence on their own benefactor, the US, which is pushing them to do so. It is only a matter of time before Saudi Arabia does so. It will expect Pakistan to follow suit.
But there are arguments against recognizing Israel. The Palestinian problem for non-Arab Muslims, including Pakistanis, is not just an Arab problem; it is much more a Muslim or Ummah issue. It is the direct outcome of Western colonialism and Western-abetted Jewish settlement, conquest and repression of a predominantly Muslim people, the majority of whom were expelled and compelled to leave their homeland, where the third holiest site for Muslims is located. All this legally fits the crime of genocide.
The Palestinian issue, like the Kashmir dispute, represents the brazen flouting of international law including the UN Charter and UN resolutions, the Universal Declaration of Human Rights, etc which were supposed to be the foundation of the post-war and post-colonial world order.
Accordingly, Pakistan cannot adopt contradictory stands on Palestine and Kashmir without calling into question its commitment to international law, and the assumptions and values of the Pakistan Movement that brought it into existence. Short-term cost-benefit ratios are irrelevant if transcending values, which are the product of historical experience and provide the justification for Pakistan, are ignored.
Zulfiqar Ali Bhutto while at a Pakistan Envoys Conference in 1972 in Izmir, Turkey, said that while great powers could flout international law, principles and norms smaller countries could not without paying a dire price for it. Pakistan had just lost East Pakistan.
Moreover, the assumption that recognizing Israel would reduce Western and Israeli bias in favour of India, to Pakistan's advantage, is unfounded. India recognized Israel in 1950, and in partnership with the US, has developed a wide-ranging strategic relationship with it.
On August 13, President Trump tweeted that the UAE's recognition of Israel could "presage a broader re-alignment in the region." He said "now that the ice has been broken I expect more Arab and Muslim countries will follow UAE's lead." Apart from leveraging a post-Omar Bashir Sudan, he probably had Pakistan in mind.
The UAE and Bahrain's decision to normalize relations with Israel is part of the Kushner Middle East plan which is supported by Saudi Arabia. If the Kingdom has held back on recognizing Israel so far, it is because it is the custodian of the two holiest sites of Islam, the headquarters of the OIC, the financial giant of the Muslim world and, accordingly, has to consider the sentiments of all Muslims.
However, if Trump's electoral prospects worsen – and his health is a massive question mark – Saudi Arabia could come under US pressure to recognize Israel before the US elections. What would that mean for Pakistan? What should it mean for Pakistan? What is the Kushner Plan, which Pakistan would in effect support, if it followed suit?
Despite Gulf Arab claims that recognizing Israel prevents the annexation of the West Bank and preserves the possibility of a two-state solution that Arab countries and UN resolutions have endorsed, the truth is the exact opposite.
According to the Kushner Plan, the Palestinian state would: (i) be permanently demilitarized; (ii) obliged to disarm Hamas in Gaza; (iii) have to recognize Israel as a Jewish state; (iv) withdraw all complaints against Israel and the US from the ICC; (v) never approach the ICJ; (vi) accept Israeli responsibility for its security, control over its airspace and "electromagnetic spectrum," and over all its imports, especially military imports; (vii) agree not to have security and intelligence agreements with any country without Israeli permission; and (viii) accept united Jerusalem as Israel's "eternal capital" including Masjid al Aqsa. This is a total denial of Palestinian sovereignty and statehood.
In response to this Kushner Plan, the UN secretary general said the only plan he could accept was the one that respected UN resolutions and international law. That is a settlement which acknowledges the Palestinian right of self-determination, regards Palestinian territory today as under "belligerent occupation," and Israeli settlements in the West Bank and the annexation of East Jerusalem as illegal.
For Pakistan, to even implicitly support such a bogus plan by recognizing Israel at this juncture would be to render its Kashmir policy completely non-credible. Pakistan needs to be consistent by supporting the implementation of the relevant UN resolutions as the only basis for a peace settlement in both cases.
Moreover, if principled positions consistent with UN resolutions are adhered to, it may become possible to eventually reach principled compromise settlements that take account of both current realities and the UN acknowledged rights of the people primarily concerned – the Palestinians and the Kashmiris respectively.
But India in the case of Kashmir, and Israel backed by the US in the case of Palestine, has made principled compromise settlements impossible. The Kashmiris and the Palestinians have not even been consulted about their future. Instead, they are told to accept their fate and move on. Otherwise, their situation will get even worse. Can Pakistan even indirectly associate itself with such a policy without mortally wounding itself?
It is tru that, doing the right thing by Kashmir and Palestine will entail significant costs. The US will try to punish Pakistan. India will threaten war. Saudi Arabia and its Gulf cohorts may halt their financial assistance. Remittances could dry up. Pakistan's economy would be negatively impacted. Internal divisions may be externally stoked. Etc.
So, what is the choice for Pakistan? Remaining true to itself or betraying its soul for a supplicant soft state survival – which, at best, would only be for a while?
However, this is a false choice. It assumes Pakistan's debilitating political and power structures are permanent. It assumes that morality, good faith, commitment, and the people are irrelevant in the 'realpolitik' of foreign policy. It assumes the wisdom and foresight of Quaid-e-Azam and ZAB are irrelevant in a Morgenthau world of power politics. It counterposes pragmatism to credibility and moral imperatives.
In fact, so-called 'realism' and pragmatism are a vital assist to principled policy, including principled compromise. But outside the context of a moral and political imperative, they provide little or no policy direction.
A comprehensive national transformation priority, in conjunction with significantly upgraded strategic cooperation with China, can maximize the range of principled choices and feasible options for Pakistan on Kashmir and other issues.
Accordingly, the challenge of doing right by our Kashmiri and Palestinian brethren may, indeed, be daunting; it is not overwhelming. And not taking up the challenge is likely to be fatal. Words can do no more.
https://www.thenews.com.pk/print/725670-questions-of-recognition
----
Resurging Terrorism
By Syed Akhtar Ali Shah
October 07, 2020
Three militants killed in an encounter in Malakand division; Balochistan CM condemns attacks on FC; two terrorists killed in Naurang; soldier martyred, three injured in blast in North Waziristan; four terrorists killed in encounter near Bahawalpur; two traffic policemen among five injured in Peshawar blast; two soldiers martyred in North Waziristan; retired SSG commando killed in encounter; soldier martyred in North Waziristan attack; seven terror suspects killed in two operations in K-P; officer martyred, 2 terrorists killed during security operation in DI Khan: ISPR; two terrorists killed in gun battle were TTP members: Langove; FIR of Quetta mosque bombing registered.
The above are few of the recent headlines from the newspapers amplifying the gravity of the landscape of terrorism.
Although independent sources such as AP also reported that terror attacks in Pakistan dropped by more than 85% as compared to figures 10 years ago, the problem is far from over. The figures indicated by the reports found that terror attacks dropped from nearly 2,000 in 2009 to fewer than 250 in 2019. Similarly, the United States Institute of Peace also expressed more or less the same views stating therein that the country continued to be grappling with multiple sources of internal and external conflict. While incidences of domestic terrorism have reduced, in part due to measures taken by the Pakistani state, extremism and intolerance of diversity has grown.
The South Asian Portal indicates that 136 incidents — featuring the killing of 142 civilians, 137 security forces personnel as well as eight terrorists — took place in the year 2019. As compared to 2019, with figures till October 1, 2020, where the incidents of killing accounted for 140, which included the killing of 112 civilians, 140 security forces personnel and 124 terrorists.
Even though the aforementioned figures and events have occurred in different parts of the country at different times, they are not to be taken in isolation. These are not the acts of isolated individuals or of a specific gang but are orchestrated by well-organised networks possessing enormous resources. As such, thorough analysis is needed to diagnose and solve the issue.
The current incidents of terrorism are the offshoots of militancy of two different dimensions; one propelled by ethno-nationalism and the other by religious militancy. The focus of this discourse is more on the religiously motivated militancy. This breed of militancy is of transnational character, drawing inspiration not only from local leaders but also across borders. Therefore, the developments within our region and the Middle East cannot be delinked. The stronger the Taliban get in Afghanistan, the greater will be the impact on militant organisations within Pakistan, as such organisations have been drawing their inspirational support from Mullah Umar and Tehreek-i-Taliban Afghanistan.
Reports from various sources suggest that Al Qaeda has not been completely eliminated and is still operative. Analysts of international repute have not been able to certify whether the Taliban have cut their ties with Al Qaeda or provided demonstrable proof of doing so. The UN reports of 2019 and May 2020 also suggest that the Taliban met frequently and remained in contact with Al Qaeda to coordinate "operational planning, training and the provision by the Taliban of safe havens for Al Qaeda members inside Afghanistan". This aspect is also quite worrying from the Pakistani perspective.
Afghanistan has observed an escalation in the level of violence since the inking of the Doha agreement between the US and the Taliban. During the talks, the Taliban had been adamant that they would not stop violence and go ahead with their jihad till an eventual takeover of Kabul and the government based on the strict interpretation of Sharia. The past experiences have shown that negotiations have been used as tools to capture power. The Taliban in Pakistan and other militant organisations also harp on the same theory.
The strategic goal of the militant organisation is to establish the Islamic Emirate with no scope for pluralism. The word of the caliph or Ameer in such a polity assumes finality. Such groups avoid facing the organised might of the state, and making tactical retreats whenever military operations are launched. They remain at bay, gain time and space, regroup and then strike with regular intervals in order to preserve their human resource, while still remaining effective.
In this backdrop, the recent organisational restructuring of the Tehreek-i-Taliban Pakistan under the leadership of Noor Wali Mehsud — who has political exposure and is considered a religious scholar, ideologue and author of a book — is quite alarming. Reportedly, rather than being carried away by short-lived tactical dividends, he adopted a long-term plan, using all his energies on a strategic reorientation of the group.
The major focus of Wali has remained on re-articulating TTP's ideological orientation. He has simultaneously issued a code of conduct to infuse organisational discipline within the terror group. Ever since, the organisation is regularly circulating a propaganda magazine, Mujallah Taliban, to highlight the group's position on different issues. The TTP also got published two issues of Sunnat-e-Khaula, a magazine focusing on female recruitment and radicalisation in Pakistan.
In this context, a current UN report has suggested that there were 6,000 to 6,500 TTP militants in Afghanistan. This number, along with the aforementioned mergers as well as dormant supporters within Pakistan poses a serious threat to our security. This also means that militant organisations are still capable of recruitment, training and execution, and an imminent counter-terrorism challenge to Pakistan. It also raises question marks on our efforts to exhibit zero tolerance against extremism leading to violence. It is high time for us to implement all the 20 points of the National Action Plan, lest it is late and we have to pay a higher price.
https://tribune.com.pk/story/2267232/resurging-terrorism
----
Unity via Karbala
By Farhan Bokhari
October 7, 2020
The commemoration of the 'Chehlum' [40th day after the passing] of Imam Hussain (a.s.) on Thursday (October 8), presents Pakistan with timely lessons amidst reports of an increasing sectarian divide.
In recent years after the departure of former Iraqi dictator Saddam Hussain, the commemoration of the Chehlum in Iraq has drawn anywhere between 30 million and 50 million pilgrims. They have included a large community of those traveling on foot from the city of Najaf, the final resting place of Hazrat Ali (a.s.), to Karbala where Imam Hussain rests along with at least 72 of his followers'. Together, the events surrounding this commemoration offer a powerful message to Muslims worldwide, urging them to unify and defy injustice.
The roughly 100 kms route has been marked with up to 1400 poles, together signifying the number of years since that epic battle placed Imam Hussain (a.s.) and his followers on one side and anywhere between 30 thousand and 70 thousand soldiers of Yazid opposing them.
The martyrdoms of Karbala and the subsequent captivity of the women and children left behind in inhuman conditions logically should have been long forgotten. And, yet, the enduring legacy of this tragic event remembered year after year must account for its purely miraculous character.
Travelers to Karbala in recent years have witnessed a spectacular turnout. The travelers have also included non-Muslims, present in Karbala to pay homage to the enduring legacy of the martyrs. The show of solidarity in Karbala has become a powerful yearly event to inspire Muslims across the world.
Ahead of Thursday's commemoration in Karbala, reports of hardline activists across Pakistan protesting against members of one Islamic sect have badly revived an uncomfortable truth.
Since the 1980s, such activists who appear to be numerically insignificant but indeed very vocal, have repeatedly come forward to target believers of the Shia sect.
Meanwhile, prominent Shia Muslims who have been targeted in assassinations have ranged from doctors to businessmen, engineers and members of the cultural community. The killings have widened an already dangerous divide across Pakistan.
Following the latest protests, ruling politicians and senior security officials have classified them as primarily the work of foreign intruders seeking to destabilize Pakistan. Yet, irrespective of what has driven the ugly protests, the onus of responsibility to curb such blatant divisions lies upon members of Pakistan's ruling structure.
Left unattended, the consequences of this divide are impossible to imagine. Pakistan's already troubled effort to secure the country internally and revive a largely weak economy is doomed to fail with such attempts at divisions in the name of Islam left unattended.
With the stakes so high, it is essential for Prime Minister Imran Khan to step ahead and begin bridging the divide with two essential steps.
On the one hand, it is essential to reach out to leaders of a broad-based set of stakeholders, to press ahead with a renewed message of Islamic unity. Such an assembly must go beyond just Islamic scholars representing different Muslim sects. Representing society at large, such an assembly ought to include politicians and civil society leaders of different shades, members of different professional cadres, past and present members of the civil services and former members of the armed forces. Together, such a new coalition must become the launching pad for confronting a new threat which at best seeks to widen the present divide. At worst, the recent protests could lead Pakistan to further bloodletting at a time when the country can hardly afford more instability.
On the other hand, Prime Minister Imran Khan cannot afford to oversee the continuation of what appears to be his rudderless administration, notably across the province of Punjab which is Pakistan's proverbial heartland. A failure to respond to large or small crises across the province which is home to about 60 percent of Pakistan's population has exposed Punjab to a wider conflict flowing from attempts to widen the sectarian divide.
Ultimately, Pakistan's future security must be protected through bridging the divide. And there couldn't be a more appropriate time to renew Pakistan's commitment to this cause than the remembrance of the sacrifice by Imam Hussain (a.s.) and his followers.
----
Farhan Bokhari is an Islamabad-based journalist who writes on political and economic affairs.
https://www.thenews.com.pk/print/725674-unity-via-karbala
-----
US Presidential Election and Its Impact on the Region
By Talat Masood
October 07, 2020
Not that the United States' governments were generally considered anchored in principles or torchbearers of morality, but in many ways its Constitution, foundational principles and democratic governance did attract emerging and even mature democracies as a model to look up to.
This admiration is now a thing of the past as America's image has been torn to shreds by President Trump's frequent impetuous utterances, erratic behaviour and brazen flouting of democratic norms. The ugly scenes witnessed during the recent Presidential debate were the unpleasant manifestation of it.
Not surprising that the world looks eagerly at the outcome of the presidential elections in November from their own lens. Will the situation change for the better by electing Joe Biden, the Democratic nominee, and be a victory of the voices of sanity? And bury the legacy of Trump and be a strong setback to the white supremacist who have been his most ardent supporters?
There are countries, especially those that are ruled by autocrats and despots in the garb of democrats who would yearn that President Trump gets another term. This includes India, whose Prime Minister openly expressed his support for Trump — something most unusual and against accepted protocol.
Unfortunately, Trump has turned America into a country that has now no set values. This is diametrically opposite to what it once stood for and was valued for the world over. His remarks during the presidential debate that implied he would not accept any results that were not in his favour and would challenge them in the courts, Congress and even not hesitate to use street power shows to what extent he is desperate to cling to power and his respect for institutions.
President Trump's recent illness has thrown another wild card in the presidential election. Apart from how he recovers from it is that it will have its own consequences. For the world is watching how he faces the pandemic at the personal level. For while facing a personal health challenge a person's inner self is revealed like an open book. No wonder that it has become the hottest topic of US and international media with elections only weeks away.
A more pertinent question for us in Pakistan is: does it really matter who is elected the US president? Do we not have a history of US-Pakistan relations that remained under severe strain during the Republican and Democratic regimes and only blossomed when Washington needed our support or services? As was the period in the early 50s as a critical ally of the US and member of its security alliances, or during the Afghan jihad and later after the events of 9/11.
Will there be any difference in how the Biden administration looks at CPEC to Trump's? Or would the Pakistan-India hostility be perceived with a different lens? There could be marginal differences in nuance and issues where Pakistan's support is needed. The US would remain engaged with Pakistan in ensuring that it continues to prod the Taliban leadership toward having a more flexible approach during peace negotiations.
Pakistan's present political upheaval would be perceived by the incoming US administration with considerable disdain. In Pakistan, basic democratic values have been set aside and a major political storm is brewing with the opposition putting up a united front against the government. It is not sure which direction it would take. An environment of mutual abuse has become a common feature with millions of Pakistani's as sad spectators. In this situation, to expect support from any US administration would be wishful thinking.
There could be differences in the approach between President Trump and Biden in dealing with Iran's nuclear policy. President Trump having abandoned the nuclear agreement, has been extremely hostile towards Iran.
A Democratic administration would probably revive the 2015 long-term deal on its nuclear programme with the P5+1 — the US, UK, France, China, Russia and Germany, with a few caveats. Under the accord, which is known as the Joint Comprehensive Plan of Action, Iran agreed to limit its nuclear activities that had a potential of being used for military purposes. Although, Iran had all along insisted that its entire programme was entirely peaceful.
The reduction of US-Iran hostility and easing of embargoes on Iran would be in the interest of Pakistan and the region. It would open up prospects of enhanced formal trade and interaction between the two countries. In the longer term, it could have a salutary impact on Iran-Arab relations as the threat of military build-up would somewhat ease.
The Trump administration has not been too sensitive about human rights issues. Knowing that it would not invite international criticism, it is not surprising that the authoritarian regimes in Eastern Europe, Asia, Latin America and elsewhere have no qualms in suppressing dissent.
Another foreign policy issue that has surfaced during the current debate is that President Trump and his administration generally downplayed Russian involvement in the last US elections. Furthermore, it remained under severe criticism for not taking a tough stand on Russian human rights issues.
Disarmament issues have not surfaced in the current presidential debate. Maybe these would have been brought up in subsequent debates but that possibility is now no more. The ongoing effort to renegotiate and replace the New START nuclear arms treaty that is set to expire in February 2021, is also in doubt. The US apparently has dropped its insistence that China is included in the treaty but its own commitment to move forward is doubtful. Hopefully, the Biden administration would take limiting nuclear arms seriously. This has implications for South Asia as well. It emboldens India to pursue its nuclear ambitions more aggressively with the cover that it is only countering the Chinese threat. But in reality the greater impact would be on Pakistan and this apprehension is being highlighted by it on international forums but it is doubtful if the West would be concerned as they support India as a counterweight to China at the regional level.
https://tribune.com.pk/story/2267231/us-presidential-election-and-its-impact-on-the-region
----
URL: https://www.newageislam.com/pakistan-press/new-age-islam-edit-bureau/pakistan-press-on-lennonist-ideals-recognition-of-israel-and-terrorism-new-age-islam-s-selection-7-october-2020/d/123064
New Age Islam, Islam Online, Islamic Website, African Muslim News, Arab World News, South Asia News, Indian Muslim News, World Muslim News, Women in Islam, Islamic Feminism, Arab Women, Women In Arab, Islamophobia in America, Muslim Women in West, Islam Women and Feminism