New Age Islam Special Correspondent
26 October 2020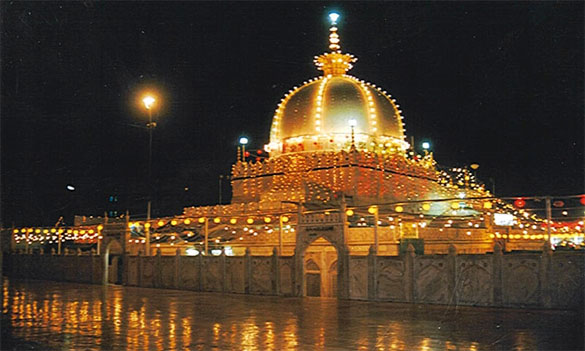 In an unprecedented recent instance, one of the Khuddam (custodians) at Dargah Ajmer Sharif Syed Sarwar Chishti has expressed his solidarity with the militant and fundamentalist Popular Front of India. He says the reason why he supports the PFI is that the organisation is 'struggling to save the constitution' and 'protect the rights of Muslims in India'. He particularly lauded the role of PFI in the anti-CAA, NRC movement carried across several states in the country. Chishti maintained that he is neither a member of PFI or its affiliate SDPI (Social Democratic Party of India) nor a traditional sympathiser, but he supports them because they have stood against anti-Islam and anti-Muslim forces in the past few years. "Youths associated with the Popular Front of India had to suffer for opposing the government over the CAA and NRC. Various charges were invoked against them", he said it in a video that was purportedly recorded on 22 October.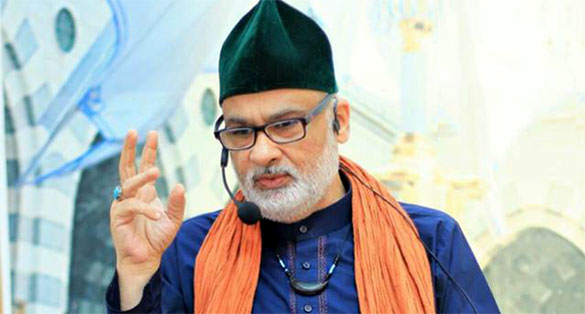 Custodian of Ajmer Sharif shrine says Muslims are being massacred for eating beef in Modi's India. PHOTO COURTESY: نظام مصطفی ﷺ مشائخ کنونشن/ FACEBOOK
----
Watch here:
PFI is 'saving Indian Constitution', says Syed Sarwar Chishti, Khadim of Ajmer Sharif Dargah
No sooner did the above video get a palpable traction in the social media that it was rebutted by Haji Syed Salman Chishty, the 26th generation Gaddi-Nashin (hereditary-custodian). Speaking on the official Facebook page of All India Ulama & Mashaikh Board (AIUMB) in a live talk show titled, "hatred cannot be supported from the courtyard of love", he simply dismissed the statement by Syed Sarwar Chishti to be taken as a representative view of the Ajmer Dargah. He argues that the shrine-based system (Khanqahi Nizam) requires us to completely disassociate ourselves with political as well as extremist organisations. However, when it comes to national peace and prosperity and internal security, we stand resolute to our pledge to the collective national interest. This view was also endorsed by Dargah Hazrat Nizamuddin Aulia's hereditary-custodian Syed Farid Ahmad Nizami who was also a participant in this virtual meeting.
(Source: https://www.facebook.com/AIUMBofficialpage/videos/752388598674795)
Nizami stated that the organisations like the PFI are being investigated by the government authorities and must not be adhered to by the common Indian Muslims unless they come clean. Joining this chorus, Advocate Yunus Mohani who is also a member of the recently established Indian Muslims Awareness Movement (IMAM), added that PFI and its political front, SDPI should be prevented from provoking Muslim youth against the secular thought process which is reshaping the Muslim mindset in India. However, ground level awareness among common Muslims and not just intellectual resistance by the secularists is required, he said.
Mr. Mohani explained that the organisation of IMAM is taking some practical measures towards thwarting the advancement of PFI and SDPI among Muslims. After the SDPI announced to contest 14 assembly seats in the Bihar elections, the IMAM is seeking to take people in confidence in Magadh area and most particularly in Bihar Sharif which is among the seats the SDPI has named. "This constituency has approximately 3,50,000 voters and out of them Muslims are almost 1,20,000. Clearly, PFI and SDPI are targeting the areas with good Muslim concentration which are also rich in Sufi traditions. Thus, they will attempt to create more disharmony and will try to misguide the young Muslims' minds", he asserted.
Notably, Bihar Sharif is home to prominent Sufi saints including Makhdoom Sharfuddin Yahya Maneri who showed a spiritual path of peace, compassion and togetherness to his followers in the region. At a time when the SDPI wants to attract the new generation of Muslims in Bihar in the ongoing political battle with a clearly dangerous objective of divisiveness, Indian Muslims Awareness Movement (IMAM) may show a way forward. That the constituency is secular in nature and has been resisting the SDPI brand of Muslim politics is also a welcome sign. However, from the Magadh area to Bihar Sharif, the political forces of PFI and SDPI are at work in different disguises. Through political outfits, they are creating nuisance and pushing Muslim youth towards radical thoughts who were anchored in the pluralistic behaviour and nationalistic moorings.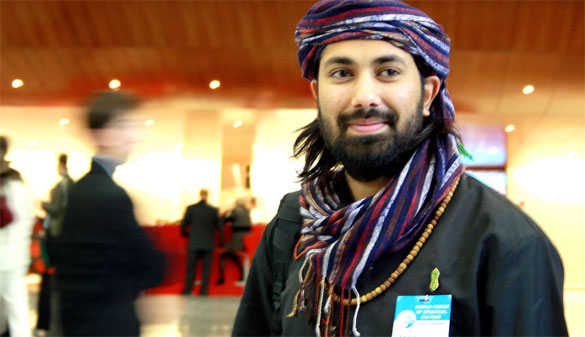 Haji Syed Salman Chishty
----
On the other hand, they are also masquerading as human rights activists in different parts of the country. National Confederation of Human Rights Organisations (NCHRO) is one such front of the PFI which serves SDPI in disseminating subversive propaganda among a large section of the youth. Let us just look back in the history of NCHRO in order to know how it progressed alongside the historical growth of PFI!
In the early days when PFI was working in the name of National Development Front (NDF) in Kerala, it formed 'Federation of Human Rights Movement' in Kerala in 1997 to divert the attention of the authority away from criminal activities of NDF. Federation of Human Rights Movement was later rechristened as Confederation of Human Rights Organisations (CHRO) in 1998. When NDF was rechristened as Popular Front of India in December 2006 with the objective to expand their presence at pan-India level, CHRO was also given a pan-India expansion by launching it in June 2007 as NCHRO. On the platform of NCHRO, PFI has gathered pro-Left, pro-LWE, Muslim organisations, intellectuals, Human Rights activists and lawyers who are expected to lend their supports to the cause of PFI at the times of need. In the office of NCHRO, important decision-making posts are always held by senior PFI leaders. As a case in point, Prof. P. Koya who is a senior leader of the PFI continues to hold the post of General Secretary in NCHRO for the last two terms from 2017 to 2019, and subsequently from 2019 to 2021. Besides, Adv. A. Mohammed Yousuf, and K.P. Muhammed Shareef, both senior leaders of PFI are Secretary and Treasurer respectively in NCHRO. Ansar Indori and M. Sharafuddin, leaders of PFI are members of Executive Council of NCHRO. Obviously, PFI sets the agenda of NCHRO.
This year, NCHRO remained engaged in anti-CAA campaigns. In January 2020, it carried out a nationwide campaign 'Kagaz Nahi Dikhayengey' at the same time that Social Democratic Party of India (SDPI) launched a similar campaign with exactly the same name. Again, in January, it organised a thanksgiving meeting with Christian activists who ostensibly participated in the anti-CAA protests. However, unknowingly most of these activists were made part of Samvidhan Suraksha Andolan, which is nothing but a protest platform propped up by PFI. Again, in a press conference in July, NCHRO criticized the arrest of PFI members in Uttar Pradesh.
There cannot be a greater irony than a human right activist or a Sufi custodian of the Ajmer Dargah being supportive of the PFI or SDPI, considering the history of these organisations including infamous hand-chopping case of a Professor in Kerala, Narath Arms Training case, many of its members joining ISIS, etc. It is a pity if you are associating with the PFI, SDPI or NCHRO in full knowledge of desiring to support their objectives. But regrettably, in an apparent reference to the sagacious Muslim thinkers and community leaders who oppose the PFI, Syed Sarwar Chishti accuse them of supporting 'anti-Islam and anti-Muslim elements. He praises the Muslim organisations like Jamiat Ulama-e-Hind and Jama'at-e-Islami for legal support to "oppressed Muslims" and those behind bars on terrorism-related charges and says that the frustrated Muslim youth are seeing a ray of hope in the PFI and its likes. It seems that lines have been so blurred for the confused people like Sarwar Chishti that they cannot distinguish between their Sufism and Maududi'ism of the PFI.
Reference: https://www.timesnownews.com/india/article/pfi-is-saving-indian-constitution-says-syed-sarwar-chishti-khadim-of-ajmer-sharif-dargah/671082
URL: https://www.newageislam.com/the-war-within-islam/new-age-islam-special-correspondent/a-sufi-custodian-khadim-of-ajmer-sharif-dargah-syed-sarwar-chishti-supports-the-militant-and-fundamentalist-popular-front-of-india-pfi-now-rebutted-by-another-custodian-haji-syed-salman-chishty/d/123276
New Age Islam, Islam Online, Islamic Website, African Muslim News, Arab World News, South Asia News, Indian Muslim News, World Muslim News, Women in Islam, Islamic Feminism, Arab Women, Women In Arab, Islamophobia in America, Muslim Women in West, Islam Women and Feminism