By New Age Islam Edit Bureau
2 October 2020
• Repression of Speech and Scholarship on Palestine Needs To End
By Azeezah Kanji, Dania Majid and David Palumbo-Liu
• Intel: Turkey Rejects US, Russia, France Call for Cease-Fire in Nagorno-Karabakh Dispute
By Amberin Zaman
• Whatever the US Election Outcome, the Iranian Regime Won't Be Saved
By Dr Majid Rafizadeh
------
Repression of Speech and Scholarship on Palestine Needs To End
By Azeezah Kanji, Dania Majid and David Palumbo-Liu
2 October 2020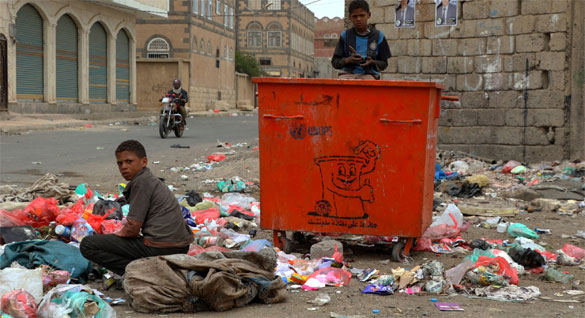 The intensification of speech repression coincides with the intensification of Palestinian oppression and dispossession, with Israel's planned formal annexation of Palestinian territory, write the authors [AP Photo/Bernat Armangue]
-----
As lawyers and academics, we are deeply troubled and exasperated by the pervasive repression of speech and scholarship on Palestine. This includes recent reports that the University of Toronto's Faculty of law rescinded an employment offer to noted international human rights scholar Valentina Azarova, following a complaint by a sitting judge regarding her research on Israel's occupation policies*.
The reported treatment of Azarova is consistent with a broader and intensifying climate of suppression. Lawyers, academics, journalists, teachers, artists, students, activists, and trade unions in Canada have been subjected to smear campaigns, event cancellations, physical violence, professional disciplinary measures, and condemnation by the prime minister and other political leaders for opposing Israel's gross violations of international law and expressing solidarity with Palestinians. In August, Indigenous CBC journalist Duncan McCue was required to apologise simply for using the word "Palestine" on-air.
The situation in Canada mirrors that of other countries. In the United States, for example, 1,494 incidents taking aim at free speech were reported to NGO Palestine Legal from 2014 to 2019; 74 percent were directed at students and academics at universities. In France, rights activists have been criminally convicted for their support of the Boycott, Divestment, and Sanctions (BDS) campaign pressuring Israel to comply with international law. This criminalisation was recently condemned by the European Court of Human Rights as a violation of freedom of expression.
The clampdown threatens to be further exacerbated by the institutionalisation of the International Holocaust Remembrance Alliance (IHRA) definition of anti-Semitism.
As a 2018 letter from more than 40 Jewish organisations around the world warns: "The International Holocaust Remembrance Alliance (IHRA) definition of antisemitism, which is increasingly being adopted or considered by western governments, is worded in such a way as to be easily adopted or considered by western governments to intentionally equate legitimate criticisms of Israel and advocacy for Palestinian rights with antisemitism, as a means to suppress the former." A statement signed by more than 400 academics opposes the implementation of this definition in Canada for this reason.
Even the original drafter of the IHRA definition, Kenneth Stern, has cautioned against "enshrin[ing] this definition into law" due to the danger of legally conflating anti-Zionism and anti-Semitism. Yet Ontario's Bill 168 proposes to do precisely that, by mandating the use of the IHRA definition to interpret anti-discrimination and anti-hate laws. Motions to adopt this problematic definition have also been tabled in municipal councils across the country.
The intensification of speech repression coincides with the intensification of Palestinian oppression and dispossession, with Israel's planned formal annexation of Palestinian territory – denounced by 48 UN human rights experts as the "crystallisation of an already unjust reality."
In the face of these gross and flagrant transgressions, it is vital that the space for scholarship, speech, and activism in defence of the most basic rights of Palestinians be preserved. This includes the work of scholars such as Azarova. It is highly perturbing when academic institutions and law faculties – instead of protecting free speech and fundamental rights – are participants in the suppression.
We call on the University Of Toronto Faculty Of Law to restore Azarova's employment offer and issue an apology. We also call on the Canadian Judicial Council to investigate the conduct of the judge who complained about Azarova's appointment. And we call on all academic and government institutions to cease subjecting those defending justice for Palestinians to censorship and penalisation.
Signatories:
Judith Butler: University of California, Berkeley
Diana Buttu: lawyer, University of Toronto Faculty of Law alumnus
Noam Chomsky: Laureate Professor, University of Arizona; Institute Professor (emeritus), MIT
Angela Davis: Professor Emerita, UCSC
John Dugard SC: Emeritus Professor of Law, Leiden and Witwatersrand; former Judge ad hoc, International Court of Justice
Noura Erakat: Assistant Professor, Rutgers University-New Brunswick
Richard Falk: Milbank Professor Emeritus of International Law, Princeton University
Mireille Fanon-Mendes-France: former UN Expert on People of African Descent
Leilani Farha: former UN Special Rapporteur on the Right to Housing (2014-2020); Global Director, The Shift
Guy S Goodwin-Gill: Professor of Law, University of New South Wales; Emeritus Professor of International Refugee Law and Emeritus Fellow of All Souls College, University of Oxford
Ghada Karmi: doctor; author; former Research Fellow, Institute of Arab and Islamic Studies, University of Exeter
Robin DG Kelley: Gary B Nash Endowed Chair in US History, UCLA
Viet Nguyen: University Professor, University of Southern California; Pulitzer Prize winner, Literature
Ilan Pappe: University of Exeter
Avi Shlaim: Emeritus Professor of International Relations, University of Oxford
Azeezah Kanji
Legal academic and writer based in Toronto.
Dania Majid
President of the Arab Canadian Lawyers Association (ACLA)
David Palumbo-Liu
Louise Hewlett Nixon Professor at Stanford University.
https://www.aljazeera.com/opinions/2020/10/1/repression-of-speech-and-scholarship-on-palestine-needs-to-end/
----
Intel: Turkey Rejects US, Russia, France Call For Cease-Fire In Nagorno-Karabakh Dispute
By Amberin Zaman
Oct 1, 2020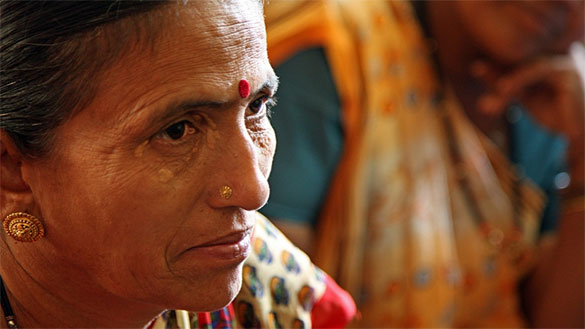 A picture shows a rocket shell in the Ivanyan community in the breakaway Nagorny-Karabakh region on Oct. 1, 2020. Armenian and Azerbaijani forces intensified their shelling on Oct. 1 despite calls from the United States, France and Russia for an end to days of fighting over the disputed Nagorny-Karabakh region that has left more than 130 dead. Photo by HAYK BAGHDASARYAN/PHOTOLURE/AFP via Getty Images).
----
The United States, Russia and France called for an immediate cease-fire as the ongoing conflict between Azerbaijan and Armenia over the mainly Armenian enclave of Nagorno-Karabakh entered its fifth day. The statement, signed by President Donald Trump, Russian President Vladimir Putin and French President Emmanuel Macron, called on the warring parties to resume negotiations for a peaceful resolution of the 36-year-old dispute over the mountainous area that Azerbaijan and Armenia both claim.
The three countries calling for a cease-fire are permanent members of the Minsk group established after the war first erupted between the former Soviet states in 1988, leaving Armenia in control of Nagorno-Karabakh and large swathes of Azerbaijani territory around it. Turkey backed Azerbaijan, while Iran helped Armenia. Russia played on both pitches, as it typically does in its former Soviet dominions to render itself indispensable.
Both Azerbaijan and Turkey have rebuffed the Minsk group's calls for a cease-fire and vowed to fight on. Turkish President Recep Tayyip Erdogan apparently agrees that the war must go on. He said the Minsk group's calls for a cease-fire were "unacceptable," and if they were really seeking a solution, then Armenia had to withdraw from all the territories it had occupied and allow hundreds of thousands of Azerbaijanis displaced by the war to return.
Armenian Prime Minister Nikol Pashinian has ruled out any withdrawal, saying Nagorno-Karabakh is an existential matter for his nation of 3 million.
Azerbaijan's President Ilham Aliyev says the war won't end until Azerbaijan regains full control over the enclave and surrounding territories. And Erdogan is egging him on.
Russia revealed? Turkey is providing military support to Azerbaijan and, in an unusual twist, finds itself on the same side as Israel, which is also reportedly aiding Azerbaijan. The oil-rich republic in the southern Caucasus serves as a critical base for Israeli surveillance of Iran.
Russia's stance remains a question of fierce debate. Today's joint statement suggests, however, that contrary to speculation, it has no plans to crash the Minsk process or manage the conflict and its outcome in tandem with Turkey instead.
The Kremlin has aired its discomfort with Erdogan's bellicose rhetoric in support of Azerbaijan.
It's also irked by reports that Syrian rebel mercenaries with a record of abuses have been flown in to fight on the side of Azerbaijani forces. Turkish Foreign Minister Mevlut Cavusoglu and his Russian counterpart, Sergey Lavrov, held a phone call today to discuss the latest developments in Nagorno-Karabakh. No details were given.
Enter Macron: France's President Emmanuel Macron, who has been pushing back against Turkish muscle-flexing in the Eastern Mediterranean and Libya, upped the ante today, blaming Azerbaijan for the fiercest fighting over Nagorno-Karabakh since 1994.
Macron said Azerbaijan had fired the first missiles triggering hostilities on Sunday. In a further poke in Erdogan's eye, Macron said France had concrete information that Syrian jihadis had been ferried via the southern city of Gaziantep on the Turkish-Syrian border, and that this represented "a grave" turn of events that would be raised during a summit of EU leaders that kicked off in Brussels today.
What's next? The EU bloc will be weighing what if any sanctions to impose on Turkey over its dispute with EU members Greece and Cyprus over exploiting the hydrocarbon wealth of the Eastern Mediterranean. Macron has been pushing for unspecified sanctions. Austria's right-wing conservative chancellor, Sebastian Kurz, is demanding that "red lines" be "finally set up" to rein in Erdogan. He says talks for Turkey's full membership of the EU have to end and sanctions must be imposed.
Any such moves would bring Turkey's already tottering economy to its knees.
Fearing chaos, Germany, which has an estimated 3 million Turkish origin people living within its borders, is opposed to harsh measures against Turkey. It's been mediating between Turkey and Greece. Today the two countries announced they had established a deconfliction mechanism following a series of talks at NATO headquarters in Brussels. It remains to be seen what fresh crises lie in store as the war in Nagorno-Karabakh escalates and the death toll on both sides rises.
https://www.al-monitor.com/pulse/originals/2020/10/intel-turkey-armenia-azerbaijan-ceasefire-russia-macron-us.html
----
Whatever the US Election Outcome, the Iranian Regime Won't Be Saved
By Dr Majid Rafizadeh
October 01, 2020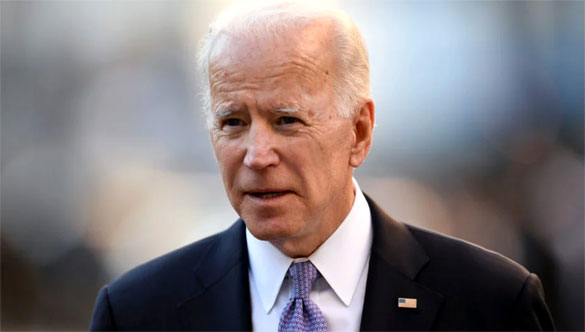 Joe Biden was vice president during the Obama administration. (Reuters)
----
Some scholars, policy analysts and politicians believe that, if Joe Biden were to win the US presidential election in November, US-Iranian relations would return to what they looked like during the Obama era and Tehran would again prosper economically and politically, strengthening the regime's hold on power.
Their argument goes that Biden will rejoin the nuclear deal, sanctions against Iran will be lifted, billions of dollars will flow into Tehran's treasury, and the pressure on the Iranian leaders will thus be removed. But it is not that easy. For many reasons, Iran's golden era during the Obama administration will not come back, even if Biden is elected.
First of all, some of the sanctions passed by the Trump administration cannot simply be revoked by the next US president because they were passed by an overwhelming vote in Congress, with support from both sides of the aisle. Some of the most important sanctions imposed on the Iranian regime were passed via the Countering America's Adversaries Through Sanctions Act (CAATSA) of 2017. This is a key US sanctions law against Iran and it will continue to be a robust blow to Tehran. CAATSA targeted Iran's Islamic Revolutionary Guard Corps (IRGC) for its terrorist activities and destabilizing behavior, and for being a national security threat to the US and its allies. Any individual or entity directly or indirectly linked to the IRGC or its affiliates was also sanctioned as a result of this important act.
The IRGC is the backbone of the clerical establishment in Iran. It controls significant sections of the country's economic and ideological centers. In 2017, the Washington office of the opposition National Council of Resistance of Iran released a 175-page book entitled "The Rise of Iran's Revolutionary Guards' Financial Empire," in which it demonstrated that the IRGC controls more than half of Iran's gross domestic product and owns several major economic powerhouses and religious endowments, such as Astan Quds Razavi in the northeastern city of Mashhad. The group also published another book in 2017 that reported on 15 terrorist training centers in Iran, where the IRGC provides ideological, military and tactical training to foreign recruits, who are later dispatched around the Middle East and beyond to carry out terrorist activities.
Some senior IRGC officials have a vital say in Tehran's domestic and foreign policy and its support for proxy groups. The IRGC is also engaged in the domestic repression of protesters and dissidents, the suppression of the freedoms of speech, press and assembly, and the imprisonment of opponents. Many human rights and political activists, particularly those who are suffering under the iron rule of the IRGC and the ruling clerics, are in favor of the US sanctions.
The sanctioning of the IRGC is a powerful move and will continue to have severe consequences for Iran and its leaders, even if Biden does become president and returns to the nuclear deal. Every country, organization and individual that deals with Iran will have to be extremely cautious. Almost every major transaction with Iran is conducted, either directly or indirectly, through the IRGC due to the fact that it has the largest stake in Iran's economy and political affairs. CAATSA will remain detrimental to Tehran's potential trade with Western companies as it will make other nations hesitant to do business with Iran due to the potential repercussions from the US.
Another reason that Iran won't see a return to the days of the Obama era is that the regime is extremely unpopular at home. The disaffectedness of the population and the protests and demonstrations against the regime will not go away if Biden becomes president and rejoins the nuclear deal. Thousands of protesters have been killed by the IRGC in the last few years. According to a September report by Amnesty International, various branches of Iran's government are involved in these abuses and crimes. The report stated: "Iran's police, intelligence and security forces, and prison officials have committed, with the complicity of judges and prosecutors, a catalogue of shocking human rights violations, including arbitrary detention, enforced disappearance, torture and other ill-treatment, against those detained."
Despite the regime's deployment of brute force, the deep frustration and anti-regime anger shared by many in the country has remained intact and will most likely continue to rise.
So, even if Biden does become US president, the Iranian regime will still be doomed. Its leaders will continue to face unprecedented levels of pressure both domestically and regionally.
----
Dr. Majid Rafizadeh is a Harvard-educated Iranian-American political scientist.
https://www.arabnews.com/node/1742851
----
URL: https://www.newageislam.com/middle-east-press/new-age-islam-edit-bureau/middle-east-press-on-repression-of-speech-and-scholarship-on-palestine-and-us-election-new-age-islam-s-selection-2-october-2020/d/123012