By New Age Islam Edit Bureau
6 October 2020
• PM Modi Has Worked For Muslim Community, While Breaking Sway Of Vote Bank Politics
By Amin Pathan
• Pakistani Women Have Led Democracy Protests. Can Maryam Nawaz Do It Now?
By Ayesha Ijaz Khan
• China-Saudi Nuclear Pact Can Trigger an Arms Race in West Asia
By Adil Rasheed
• Where India Stands On Peace in Afghanistan
By Jayant Prasad
• Passage to Peace
By Swami Sandarshanananda
-----
PM Modi Has Worked For Muslim Community, While Breaking Sway Of Vote Bank Politics
By Amin Pathan
October 6, 2020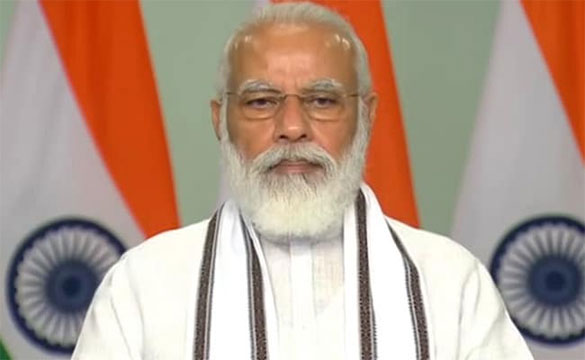 Indian Prime Minister Narendra Modi
-----
A shamelessly propagated myth is that Prime Minister Narendra Modi's relations with the Muslim community are frosty at best, bitter at worst. Any contrary opinion is treated with disdain and ridicule. Having followed this subject closely for 20 years, I am convinced that this is the right time to break free from the shackles of false narratives.
The project of portraying Modi as anti-Muslim fails the test of facts. At every step in his political and administrative career, PM Modi has done everything he can for the welfare of the community. Yes, his style of working does not fit the conventional approach — it provides a refreshing alternative to how empowerment can be done without appeasement and tokenism.
It is not widely known that Modi's house in Vadnagar was situated in an area where there were many Muslims. Some of his first and long-lasting friends are Muslims. When he was the chief minister of Gujarat, the two districts whose development indices shot up were Kutch and Bharuch. These are districts with high Muslim populations.
Kutch, among India's western-most districts, was known for two things post-1947 – "registan" and "Pakistan" (the desert and a long border with Pakistan). Tourists would never go there. Officials would not want to serve there. But this was until Modi became CM. After 2001, Kutch's agriculture flourished, industry came to the district, its coastal strengths were harnessed and it emerged as a vibrant tourist destination.
In Bharuch, the problem was law and order. Previous Congress governments and top Congress leaders allowed Bharuch to deteriorate. Children who grew up in the 1980s and '90s in Bharuch can never forget the curfews there. Such a scenario prevented wide-scale development.
Friends in Gujarat, both Hindus and Muslims, often tell me about the efforts Modi made to develop key spots linked with the Muslim community. The Sarkhej Roza in Ahmedabad witnessed massive rejuvenation and restoration works under Modi as the CM. Modi visited the Sarkhej Roza on a few occasions, including once with former President APJ Abdul Kalam. Working closely with the ASI, the Ahmedabad Municipal Corporation worked hard to make the Roza and its surrounding areas better. Heritage festivals were initiated, making the Roza a vibrant cultural landmark in Ahmedabad. The Sidi Saiyyed Mosque also got a facelift. As PM, Modi also took the then prime minister of Japan Shinzo Abe to the mosque.Kutch is home to the Hajipir Dargah. Like all parts of Kutch, it faced massive infrastructure-related problems. Modi improved local road networks, enabling devotees to visit the Dargah.
As our PM, Modi has time and again showed that he is a leader of the entire nation. I can never forget PM Modi's words at the Islamic Heritage Conference, organised in Delhi. He said (young) Muslims should be well-versed with the Holy Quran and the computer. His words have resonated across the community.
At the core of his leadership is respect for human dignity. PM Modi's single step of abolishing the triple talaq has ensured that generations of Muslim women lead a better life. Likewise, the decision to allow women to proceed on Haj without mehram has been hailed a major step towards their empowerment.
PM Modi has also developed a close bond with the Dargah Ajmer Sharif. The 188 toilets constructed there have helped devotees, particularly women. There has been an extensive beautification process at the Dargah, which includes the construction of "Silver Katahra" at Astana Sharif, a new fountain and renovation of the Nizam Gate and Akbari Masjid. Cleaning machines have been placed at the "jhalra" at the iconic palace and a water tank with a capacity of three lakh litres has been constructed. Besides, PM Modi has been offering "Chadar" at the Dargah of the Sufi saint Hazrat Khwaja Moinuddin Chishti in Ajmer Sharif for the last six years. This is a clear reflection of his respect and obeisance to all deities and Sufi saints.
For the last many years, it has become fashionable among some sections to hate Narendra Modi. My humble question to them is: When will you stop?
After 2002, the Supreme Court of India took over most of the probes. The Nanavati Commission was formed, there was an SIT in front of which Modi himself deposed for hours. The findings of the Commission and the SIT are in the public domain. Yet, there is a refusal to believe any of these findings.
There have been many analyses of the Modi-led foreign policy but one facet that stands out is the excellent relations with the Muslim world. Bahrain, the UAE, Palestine, Saudi Arabia and Afghanistan have conferred on him their top honour. The crown princes of the UAE as well as Saudi Arabia have strong personal friendships with the PM. Can anyone forget PM Modi's special visit to the grand mosque in the UAE? Can we forget the PM paying obeisance at Bahadur Shah Zafar's mazar?
Today's Muslims, especially the younger ones among them, are fed-up with vote-bank politics. Vested interests took away their votes and scared them but delivered nothing. The community wants prosperity and opportunity. It is high time the old "shopkeepers" of vote-bank politics shut shop. In a new India, it is aspiration and inclusion that will speak. Modi has made a start. It is up to us to support him and nurture this great nation that has given us so much.
----
Amin Pathan is president, Dargah Committee, Dargah Khwaja Sahab, Ajmer
https://indianexpress.com/article/opinion/columns/pm-narendra-modi-muslim-community-india-vote-bank-politics-bjp-govt-6704400/
----
Pakistani Women Have Led Democracy Protests. Can Maryam Nawaz Do It Now?
By Ayesha Ijaz Khan
5 October, 2020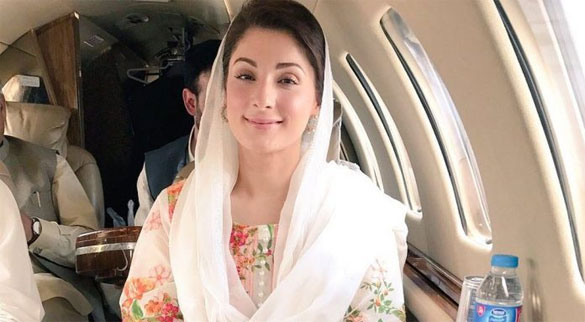 A file photo of Maryam Nawaz | @MaryamNSharif / Twitter
-----
From India to Brazil, and the United States to Europe, a drift to authoritarianism is derailing democracy. Divisive polarising figures occupy high offices, challenging the very edifice on which democracies thrive. Respecting political opponents, fair play and transparency are hallmarks of democratic tradition. But these values are increasingly disappearing.
The manhandling of Rahul Gandhi by Indian police on the orders of the UP chief minister as he attempted to reach out to a Dalit rape victim's family has been viewed globally as an attack on India's democracy. So has Donald Trump's attempt to pack the US supreme court with right-wing justices not representative of changing American demographics, or his attempts at discrediting mail-in ballots, endeavouring to call into question the credibility of the November presidential election. Less talked about internationally, but equally worrying, are the efforts of the Tories in the UK to appoint an ex-tabloid editor known for his partisan views as head of the BBC.
All of this is shocking for many in established democracies but it is an unfortunate sign of our times. So many who previously thought that the US, for instance, a strong democracy with checks and balances and a clear separation of powers, could survive a Trump presidency without any damage to American democratic ideals have changed their minds. More and more Americans have begun to realise that the politics of resistance is the need of the hour.
In Pakistan, we have not historically had the robust democratic structure that countries like the US, UK and even India had, but we have had our share of democratic movements, at various junctures, to push back against dictators and undemocratic forces. Curiously, the burden to lead these movements has often fallen on female shoulders. From Fatima Jinnah fighting against Ayub Khan's dictatorial regime, to Benazir Bhutto standing firm against Ziaul Haq, it has been Pakistani women who have been the biggest symbols of resistance to authoritarianism. Is Maryam Nawaz up to the task?
We know that Maryam often disagreed with the uncles in her party and was characterised by the establishment as a hardliner pursuing 'the politics of confrontation'. What this really means is that she was far less willing to meet kingmakers through back-door channels, and preferred a more above-board politics. With the arrest of leader of the opposition Shahbaz Sharif, previously considered conciliator-in-chief, Maryam's stance has been vindicated.
The question now arises — will she speak out only when the Sharif family is politically victimised or will she also raise her voice for more marginalised activists and politicians, the likes of the PTM, for instance? There was a time when the Sharif brothers were simply corrupt. Now, like PTM leaders, Nawaz Sharif has also moved into the traitor category. Will Maryam be able to reach out beyond the Punjabi heartland to make alliances in the peripheral regions of ex-Fata and Balochistan?
In the US, it took the Democratic Party far too long to embrace the Black Lives Matter movement, and include within its fold the marginalised segments of society. Four years ago, like the PTM in Pakistan, BLM was considered a radical movement from which Democrats cautiously kept their distance, but this election cycle the movement has been mainstreamed to the point of not only influencing American but also European politics.
Towards the end of Musharraf's reign, when he failed to end corruption or dynastic politics in Pakistan, as he had promised on taking over, a minister in his cabinet confessed to me that, "When the establishment propped up Nawaz Sharif, it unwittingly provided a political voice to the Punjabi trading classes, and that base isn't so easy to dismantle now."
Maryam's support in Punjab, therefore, isn't in question. If she wants to emerge as a leader on the national stage, however, she will need to make unconventional alliances and speak out for those in the peripheries, who have borne the brunt of the establishment's high-handedness for a lot longer than she and her family have.
It is quite clear that Imran Khan, another polarising and divisive world leader, is more interested in incarcerating political opponents than delivering for the people. But it was heartening to see that Maryam did not only call him out but also questioned the role of other key players in the hybrid regime. The most honest and relevant statement in her recent press conference was her acknowledgement that it isn't easy to resist undemocratic forces. She spoke about journalists, judges, politicians — all being put under pressure to compromise on principled positions.
It is a cost that is difficult to bear and should not be asked of any citizen, particularly not in a state that claims to follow Madina ki riyasat. Resistance is a tall order, but resist we must.
----
Ayesha Ijaz Khan is a lawyer based in London.
https://theprint.in/opinion/pakistani-women-have-led-democracy-protests-can-maryam-nawaz-do-it-now/517212/
----
China-Saudi Nuclear Pact Can Trigger an Arms Race In West Asia
By Adil Rasheed
5 October, 2020
File photo of President Xi Jinping (right) with Saudi Arabia's crown prince Mohammed bin Salman Al Saud, in Beijing, China | Photo: Xinhua
At a time when the world was expecting Saudi Arabia to join the UAE and Bahrain in normalising relations with Israel, a noted British daily published a news story that has since raised Israeli concerns over the kingdom's nascent nuclear programme.
On 17 September 2020, an article in The Guardian reported that Chinese geologists have prepared a report for Saudi Arabia — as part of their nuclear energy cooperation agreement — which names locations having large reserves of uranium ore in the kingdom that could be sufficient for its domestic production of nuclear fuel.
This news comes on the heels of an earlier Wall Street Journal report that the kingdom has also already constructed a facility with Chinese assistance for extracting uranium yellowcake from uranium ore, a major development in Riyadh's avowedly peaceful nuclear programme. The report states that the facility is being built far away from the eastern borders close to Iran, with the help of two Chinese companies near the Saudi city of Ula, midway between Medina and Tabuk.
The motives of China in helping Saudi Arabia with its nuclear programme seem dubious. Recent Chinese involvement in building Saudi nuclear capabilities comes at a time when there is news of its major partnership with Iran (some reports say to the tune of US$400 billion), which apart from making huge investments in the sanctions-hit country also covers arms sale.
It is well-known that China's economic and geopolitical dragon rose mainly in the shadow of West Asian wars in the 2000s, and so it is in Beijing's interest to keep West Asia a troubled region. By having defence cooperation with both adversaries (Saudi Arabia and Iran) at the same time, China seems to be burnishing a new 'arc of crisis' in the volatile region for its own Great Game.
By supporting Iran when it has restarted uranium enrichment and by helping Saudi Arabia extract and process its indigenous fissile raw material, Beijing seems to be setting up and weaponising the two arch-rivals of the Gulf, thereby catalysing a nuclear arms race in West Asia, so that US military is never able to pivot effectively to China's backyard in the Indo-Pacific.
The Saudi Yellowcake
Although there has been no official Israeli statement in response to Saudi Arabia's nuclear programme-related reports, Israel Kasnett of the Jewish News Syndicate observes: "Saudi nuclear capability, even if for peaceful purposes, could still place the Saudis at the threshold of nuclear military capability, which has Israel greatly concerned." Another Israeli commentator is even wary of a prospective UAE purchase of sophisticated weaponry from the US in the wake of the Abraham Accords, for that might lead to the UAE receiving F-35 fighter jets, Reaper drones and electronic warfare planes.
Thus, Azriel Bermant warns in his article published in Foreign Policy: "The United States does not deny that the arms package has been facilitated by the normalisation deal between Israel and the UAE, but neither the administration of US President Donald Trump nor the Netanyahu government are willing to acknowledge the dangers of transferring sophisticated arms to countries that are allies today but could be enemies tomorrow."
It is noteworthy that the New York Times reported in early August 2020 that US intelligence agencies are "scrutinizing" Saudi efforts to build industrial capacity with Chinese help to produce nuclear fuel that could later be enriched to weapons-grade level. However, the article averred that US analysts had yet to draw firm conclusions about some of the sites under scrutiny and believed that even if Saudi Arabia decided to pursue a military nuclear programme, it might take many years before coming close to producing a single nuclear warhead.
For its part, the International Atomic Energy Agency (IAEA) has published a document that states it would help Nuclear Non-Proliferation Treaty (NPT) signatory Saudi Arabia's efforts to develop nuclear fuel for a peaceful programme, yet it wants the kingdom to adopt Additional Protocols so that the nuclear watchdog could monitor its nuclear programme more effectively. "The Additional Protocol is the standard we all want, we all aspire to," IAEA Director General Rafael Mariano Grossi stressed.
The Choice Of China
The Saudi regime's choice of China for assisting it in its nuclear programme has also raised eyebrows in the international community. Saeed Ghasseminejad, a senior Iran and financial economics adviser at the Foundation for Defence of Democracies believes that Saudis decided to go with Chinese companies because if the kingdom "decided to move towards military nuclear capabilities, China and Chinese companies will be more accommodating or at least less hostile towards such a move."
In addition, Saudi Arabia is unhappy about prospective US plans for a reduction in the US naval presence in the Gulf and its greater focus on the Indo-Pacific, which is in evidence with its recent decision to withdraw two squadrons of US airforce and two Patriot anti-missile systems from Saudi oil facilities (deployed last year after the 2019 drone attacks on Aramco oil refineries). According to Dr Mordechai Cheziza of the Bar Ilan University in Israel, "The Kingdom can no longer count on Washington's willingness to counter Iran, and might well have determined that it will have to deter Iran on its own. Therefore, until the Iranian nuclear program is permanently terminated, the Saudis will most likely keep the option open to produce their own fuel, thereby providing a pathway to a weapon".
Therefore, the Kingdom is seeking to diversify its strategic foreign partnerships and has turned to China with which it has historical relations in the security dimension. In the late 1980s, international concerns were raised when Riyadh had acquired 36 Chinese DF-3 (CSS-2 by NATO) nuclear-capable intermediate-range ballistic missiles (IRBMs) and nine launchers. Then in 2014, US magazine Newsweek reported that Saudi Arabia had acquired CSS-5 intermediate-range ballistic missiles from China in 2007.
In fact, it was in August 2017 (at a time when US withdrawal from Iran nuclear deal – the JCPOA – seemed imminent) that Saudi Arabia and China agreed to cooperate on nuclear energy projects, with the China Nuclear Engineering Corporation (CNEC) signing an MoU with the Saudi Geological Survey (SGS) to pursue further cooperation in order to explore and assess uranium and thorium resources. The Saudi Technology Development and Investment Company (Taqnia) subsequently signed another MoU with CNEC to develop water desalination projects using gas-cooled nuclear reactors.
China's 'Arc Of Crisis'
It is noteworthy that China has had a dubious history in providing nuclear technology to countries in West Asia. As far back as 1983, China secretly made an agreement with Algeria to build a nuclear reactor. A Washington Times report then charged China of helping "Algeria develop nuclear weapons". It was only in 1991 that Algeria finally placed this nuclear reactor under IAEA safeguards.
It is now feared that the Saudi acquisition of nuclear capability would draw other regional powers such as Turkey and Egypt to join the regional nuclear race, which might turn conflict-torn West Asia even more volatile. Last year, maverick Turkish President Recep Tayyip Erdogan said that it was unacceptable that the international community should stop Ankara from obtaining its own nuclear weapons, although he fell short of stating whether Turkey had plans to obtain them. "Why we shouldn't have nuclear warheads while others do? This, I cannot accept," he reportedly told his own party members in September last year.
The actions of China in spreading nuclear technology to feuding countries of West Asia could not only spur a regional nuclear arms race but also allow nuclear assets to fall into the hands of radical non-state actors. As an aspiring global superpower, China clearly needs to play a more mature and responsible role in upholding international peace and security.
----
Adil Rasheed is Research Fellow at the Manohar Parrikar Institute for Defence Studies and Analyses, New Delhi. Views are personal.
https://theprint.in/opinion/china-saudi-nuclear-pact-can-trigger-an-arms-race-in-west-asia/516781/
----
Where India Stands On Peace In Afghanistan
By Jayant Prasad
Oct 05, 2020
A significant minority in India's policy circles questions what India has gained from its reconstruction activities in Afghanistan. India has earned (back) goodwill and traction with Afghans from all parts of the country. Before Taliban rule in Afghanistan, India had an exiguous presence in the minds of Afghans, who felt that India had turned away from them. They now know that India wants Afghans to stand on their own feet and make their own decisions. They know India is working for a sovereign, united, and peaceful Afghanistan. They believe in the commonalities between Indian and Afghan objectives, and that India will celebrate Afghan successes.
India's effort to rebuild Afghanistan goes beyond financial support or constructing the Afghan parliament, a dam on the Hari Rud River, transmission lines and a power station to bring electricity to Kabul, and Small Development Projects for education and health. India has contributed to building institutions, developing human resources, training Afghan public officials and providing the country with a new generation of educated and skilled workers.
The Taliban gained ground in parts of Afghanistan not because they are "smart" and "tough" as Donald Trump believes, but because of American mismanagement, Afghan incapacity, and support to the Taliban from the Pakistan army. Afghanistan's defence minister, Asadullah Khalid, told me several years ago, when he was Kandahar's governor: "It is not that the Taliban are strong, it is that we are weak." The Taliban profile is disproportionate to its gains on the ground.
Many in Pakistan insinuate that India is sabotaging the Doha negotiations because India would not like Afghanistan and Pakistan to have good relations. Far from it. Unlike Pakistan, which fears harmonious ties between India and Afghanistan, India would be quite content with friendship between Pakistan and Afghanistan. After all, the same families, clans and tribes straddle the two sides of their long and porous frontiers. That said, India would be content if, irrespective of relations between Islamabad and Kabul, the Afghan people and government were free to decide the kind of relationships they should have with other countries, including India.
Does India have reasons to worry about the peace deal concluded between the United States (US) and the Taliban and a future peace deal between the Taliban and the Afghan government? Not if all Afghans agree that the peace deal safeguards their interests. Not if they can preserve the gains made in Afghanistan since 2001. All parties, including the Taliban, should feel assured that they will have India's support if they acted independently.
India is, therefore, just right in lining up behind Afghanistan, with the external affairs minister participating in the September 12 inaugural of the Doha inter-Afghan negotiations. It is not to suggest that India has now warmed to the Taliban but to underline that India has no reservations in interacting with the Taliban if the Afghan government has none. With Doha, India has ended the erstwhile ambiguity in its policy. India is willing to engage with any party committed to peace and stability in Afghanistan. The invite to India was an acknowledgement that India has vital interests in Afghanistan. While Iran's foreign minister, Jawad Zarif, did not participate because of the presence of the US Secretary of State, Mike Pompeo, a way must be found to involve Iran in the Afghan peace process, which will receive a blow should there be a flare-up between Iran and the US.
Abdullah Abdullah, Chairman of Afghanistan's High Council for National Reconciliation will be in Delhi from Tuesday to consult with India's top leadership, seeking a reiteration of India's support for the peace process.
India has supported efforts to bring inclusive peace to Afghanistan by advising leaders of different ethnicities to work in cohesion with others for peace and nation-building. India favours the social and political reintegration of those who give up their physical and ideological association with terrorist groups and networks, resile from violence, and embrace pluralism and democracy. India opposes the political accommodation of individuals, groups or Islamist entities associated with the al-Qaeda, the Daesh, and their associates since this will subvert the nascent Afghan democracy, undermine human rights, and destroy emerging Afghan institutions. A subverted Afghanistan in the hands of terrorist networks will be a catastrophe for India, the region and the world. The restoration of status-quo-ante in Afghanistan could also lead to the unravelling of the state system in neighbouring Pakistan — a matter of deep concern.
For peace in Afghanistan, there should be an immediate ceasefire. "Reduced violence" that is being promoted as an interim measure will not be enough, as the Taliban has continued with its attempts at targeted assassinations and bombings. A ceasefire must be followed by the cessation of sanctuary, sustenance and support to the Haqqani Network, the military arm of the Taliban most closely linked to the Pakistan army, and other like-minded terrorist groups.
https://www.hindustantimes.com/analysis/where-india-stands-on-peace-in-afghanistan-opinion/story-gAYLu0YkvPYEOy3PyqTYkN.html
-----
Passage to Peace
By Swami Sandarshanananda
October 6, 2020
We have no idea regarding the antiquity of Yoga. The popular belief is that it has come to us from God Himself. All we can say about Yoga is this that it has arrived through gurushisya parampara (teacher-student tradition) from time immemorial. Swami Vivekananda says: "Yoga can only be safely learnt by direct contact with a teacher." It is therefore a Gurumukhi vidya. That it is extant for such a long time is proof of the fact that it is ever relevant and essential for our peaceful survival, especially the Yoga of Meditation (dhyanayoga).
Traditionally, Yoga of Meditation is non-theistic. One of its greatest exponents is Kapila. Basing Kapila, Patanjali gives his Yoga Sutras. Unlike Kapila, he, however, introduces God though as an aid for practicing concentration. His is the most popular work today. Vyasa (not the composer of Mahabharata) writes a rich commentary on it. Swamiji also writes one in English for the modern man.
Gita highlights the importance of Yoga in numerous ways. There are thought-provoking discussions on Yoga all over its text. Sri Krishna urges Arjuna to become a yogi and teaches him Yoga of Meditation for achieving the highest good. Impact of Shraddha on a practitioner of Yoga is tremendous. The word Shraddha is not translatable. It is defined as an unfaltering faith in the words of teacher. Vyasa says like an affectionate mother it intimately protects and raises a yogi.
Yoga, in a word, is concentration of mind. When the mind gets extremely concentrated it becomes supremely subtle and powerful to be able to realise the Self within. Realising the Self, it gets rid of the notion of the unreal puny self, to which it ignorantly clings and brings sufferings unnecessarily. "Wonderful is the nature of the Self," says the preceptor of the Self.
Buddha practises Yoga of Meditation meticulously and conquers his puny self. In consequence, he attains the eternal Self. He follows the dictum, "Let a man be lifted up by his own self." During his meditation he conducts a rigorous search into his puny self and at last discovers its falsehood. He observes that it doesn't have any real existence at all, hence denies its existence altogether. His search, as Sri Ramakrishna has said, is like peeling an onion from its outer most covering in order to look for its core content and see a naught in the end. He, accordingly, puts forth his idea of anatta. But all he actually does is that he controls his mind and meditates to experience the ever-blissful Self in place of that puny self which causes him suffering like a mirage in the desert.
Buddha learns the technique of Yoga from an expert yogi at the outset of his peripatetic life. He in turn uses it with due expertise for the purpose of his meditation. So, his teachings are akin to the teachings of those ancient Yogis who teach to be free from dukha. The legend has it that Buddha relentlessly dances for seven days in ecstatic joy after achieving nibbana. The beatific smile on his face in his Mathura school sculptures is indeed a reflection of his perpetual blissfulness.
Buddha gives us a perfect posture for Yoga of Meditation. From his statues one could perceive what ought to be a perfect asana, firm yet relaxed and suitable for prolonged squatting. We come across the same in a photograph of Swamiji as well.
Gita defines Yoga as: "That in which the mind, restrained by concentration, rests quiescent; that in which, seeing the Self through the self, one rejoices in one's own Self." Thus, control of mind is its key. Therefore, we must have a clear understanding of the nature of mind first. An impure mind is not fit for the practice of Yoga.
Impurity of mind comes basically from kama (lust), krodha (anger) and lobha (greed). Krishna exhorts Arjuna to leave them, should he wish to become a yogi. Vyasa ramifies mind in its five conditions, namely, mudha (inert), kshipta (agitated), vikshipta (scattered), ekagra (one-pointed) and niruddha (absorbed/locked). The first two are not congenial to Yoga. The third one is when mind settles on a thing but shortly and then slips away. Yogi starts from here, trying to bring it back again and again in order to hold it on his chosen aspect within.
He does it till he is able to fix his mind on it for a long time. The more he resolutely endeavours the more his mind gets calm to be one-pointed. This onepointed mind, sticking to his chosen aspect, gradually loses the idea of time. His mind ripening in this position becomes absorbed and ultimately realises oneness with it. His outer consciousness now takes leave of him. As a result, he finally gains Samadhi. The yogi then realizes an omnipresent formless (nirakara) Self. His mind loses its individual identity in this state of direct perception (pratyakshanubhuti). So Swamiji remarks: "The whole theory of Yoga is to go beyond the mind." Yogi now "rejoices in the Self and is satisfied with the Self and is content in the Self alone". He sees "the Self in all beings, and all beings in the Self", for he is "established in Yoga". The goal of Yoga isn't achieved by giving short shrift to practice and non-attachment. For its accomplishment abhyasa (practice) and vairagya (nonattachment) should go hand in hand. Sankaracharya says, "Abhyasa, practice, consists in the repetition of the same kind of thought, uninterrupted by any contrary thought, with regard to the aspect of concentration." Vairagya, says Patanjali, "comes to those who have given up their thirst after objects (vishaya), either seen or heard". Swamiji tells us: "Non-attachment is the basis of all the Yogas." The slightest trace of attachment to worldly enjoyment remaining, Yoga remains a far cry, says Sri Ramakrishna. Therefore, renunciation is its hallmark. "When the well-controlled mind rests in the Self alone free from longing for objects, then is one said to have attained Yoga," tells the Gita.
Pranayama is synonymous with Yoga. Prana is the vital energy which sustains life. It has five modifications depending on its five different functions. Namely, prana controls breath, apana carries down unassimilated food; samana carries nutrition all over the body; vyana pervades the entire body; and udana ejects the content of the stomach. Pranayama generally means control of prana in order to have control over the body. However, in the case of Yoga of Meditation "all the objects of the senses, as also all the actions of the body, together with the functions of the prana, are dissolved in meditation, made one-pointed by discriminative wisdom." Hence there is no need to go separately through any exercise for pranayama in it.
But then there are certain truths about which its aspirant must stay on the alert while practising. For example, "Yoga is not for him who eats too much nor for him who eats too little. It is not for him… who sleeps too much nor for him who sleeps too little." Krishna teaches: "For him who is temperate in his food and recreation, temperate in his exertion at work, temperate in sleep and waking, Yoga puts an end to all (his) sorrows."
This resembles the Middle Path preached by Buddha. Middle Path is the net result of Buddha's experiment with himself. He begins adopting extreme austerity and finds it obstructive to meditation. It weakens his body and mind, without the help of which Yoga is impossible. He next tries afresh, taking in food in just the quantity needed to maintain his body and mind sound and strong for pursuing a proper practice.
There is a scripture which compares Yoga with a fire that consumes ignorance and purifies knowledge for obtaining Nirvana directly. It says Lord is pleased with one who combines both Yoga and knowledge in him. It concludes: "Yoga is divided into two parts. One is called Abhava, and the other, Mhahayoga. Where one's self is meditated upon as zero, and bereft of quality, that is called Abhava.
That in which one sees the self as full of bliss and bereft of all impurities, one with God, is called Mahayoga. The Yogi, by each one, reaches his Self. …the excellent Mahayoga in which the Yogi finds himself and the whole universe as God. This is the highest of all Yogas." Yoga of Meditation is a passage that takes us out of our sufferings definitely. It extinguishes all our miseries and puts us in a state of undying peace and tranquillity. Its necessity in this stressful world is inexorable.
-----
Swami Sandarshanananda is with the Ramakrishna Mission, Narendrapur
https://www.thestatesman.com/opinion/passage-to-peace-1502928007.html
----
URL: https://www.newageislam.com/indian-press/new-age-islam-edit-bureau/indian-press-on-pm-modi-s-works-for-muslim-community-pakistan-women-and-china-saudi-nuclear-pact-new-age-islam-s-selection-6-october-2020/d/123051
New Age Islam, Islam Online, Islamic Website, African Muslim News, Arab World News, South Asia News, Indian Muslim News, World Muslim News, Women in Islam, Islamic Feminism, Arab Women, Women In Arab, Islamophobia in America, Muslim Women in West, Islam Women and Feminism