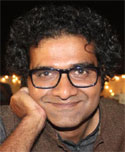 By Arshad Alam, New Age Islam
31 December 2020
With Madhya Pradesh and Uttar Pradesh enacting laws to prohibit religious conversions through force, fraud or allurement, there is a lot of opposition from those proclaiming themselves to be 'secular'. Such pious protestations ring hollow when we realise that similar laws have been on our statutes all along and for decades, these so-called secular and progressive forces have been silent about it. In arguing this, I am not supporting the recent laws which have been enacted; clearly they are deigned to target a particular religious minority, namely Muslims. All that I am saying is that opposition to such laws should be consistent, irrespective of which government is in power. After all, what this government has done is to simply build upon the existing laws. Forgetting this genealogy is akin to forgetting the complicity of the so-called progressive forces and parties in bringing us to where we are as a nation.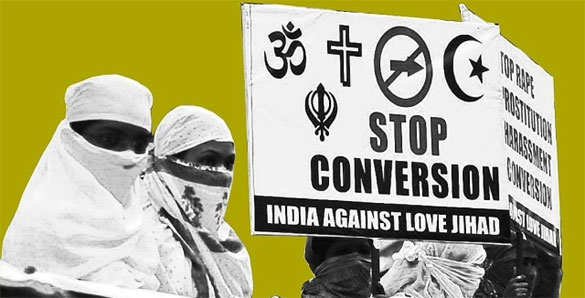 The first thing to realise is that such laws have been enacted not just by MP and UP but, at different times, also by Himachal Pradesh, Uttarakhand, Jharkhand, Arunachal Pradesh, Chhattisgarh, Gujarat, Odisha, Rajasthan and Tamil Nadu. In some states (like Tamil Nadu), the law was repealed, while in others (like Himachal Pradesh), it was struck down by the high court. One must not forget that Himachal Pradesh had a Congress government in 2006 when the law was given shape, even though some of its provisions were later struck down by the high court. So although, legally, the government was not successful in implementing the law, it definitely showed its political intent to do so at that time. It was this law which was later reworked into a more stringent bill (supported by the Congress party in the state assembly) by the BJP government in 2019. Let us also not forget that one of the earliest such laws was enacted in 1968 in Congress-ruled MP. The current BJP government has built upon that same edifice.
------------------------------------------------------------------------------------
Also Read: Controversy over a Beautiful, Inclusive Tanishq Ad That Had To Be Pulled Down: The Troll Is Not the Problem, Religious Division Is
------------------------------------------------------------------------------------
One of the most problematic aspects of these recent laws is that the burden of proving oneself innocent rests on the accused. This turns the criminal justice system on its head where normally the burden of proof lies on the person who is making the accusation. We saw this when the UAPA was amended in 2019. Under it, all that the state has to do is to accuse someone of terrorism. It is then incumbent on the accused to absolve herself of such a charge in the court of law. But let us also not forget that this provision was first introduced in the anti-sexual harassment laws enacted during the Congress government, where the burden of proof still lies on the accused and not on those who are making the accusation. It is rather rich of the 'progressive and secular' forces now to turn around and criticise these laws when they campaigned for including the same provisions not very long ago.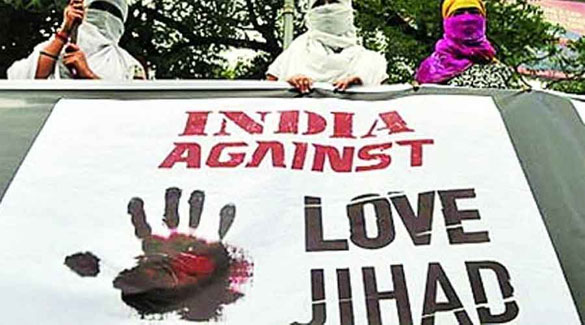 Hindu nationalists have always argued that they are losing 'numbers' to other religions. In one news report from Gujarat, out of 1,838 applicants who wanted to convert in 2016, an overwhelming 94% were Hindus wanting to leave their religion. It is now increasingly clear that the prime motive of these laws is to target and harass non-Hindu religions and particularly their men. The new laws in MP and UP, by making it illegal to convert for the purpose of marriage, taps into an old Hindu fear that Muslim men are ideologically programmed to lure Hindu women with the express intention of increasing their numbers. It is for this reason that a word like 'allurement' has been made part of the law and which is deliberately kept vague. In the Madhya Pradesh law, one of the ways to allure is to invoke 'divine displeasure', while in the Uttar Pradesh law, promising 'divine pleasure' comes under allurement. It is clear, therefore, that the law is not religiously neutral but is primarily designed to stop conversion from Hinduism to Christianity and Islam because it is the latter religions who either promise 'divine pleasure' or threaten the wrath of 'divine displeasure'.
------------------------------------------------------------------------------------
Also Read: Why Hindu Women (And Men) Should Oppose the 'Love Jihad' Law
------------------------------------------------------------------------------------
It is true that initially, Hinduism was not a proselytizing religion; it did not seek to convert people into the faith. However, the same could no longer be argued after the Arya Samaj came on to the national scene and started actively seeking converts through its elaborate program of Shuddhi. In its presentations to the colonial state, the Arya Samaj argued that Hinduism was a religion like Christianity because the former also engages in proselytization. Historians tell us that the conversion program of the Arya Samaj was extremely widespread, so much so that it not just face opposition from Muslims and Christians but also from other Hindu groups. Thus, there is no denying the fact that Islam, Christianity and Hinduism, all are proselytizing religions. In such a situation, it is important to ask if all these three religions are provided with a level-playing field in India.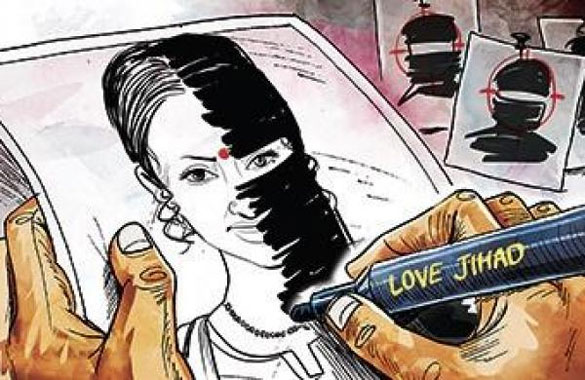 When the Constitution, through Article 25, gives the freedom to propagate one's religion, one assumes that it includes the right of proselytization since it is intrinsic to the religious calling of many faiths. However, the Supreme Court made it clear in its judgment of 1977 (Rev. Stainislaus vs. state of Madhya Pradesh) that the right to propagate does not include the 'right to convert any person'. It is precisely to escape the effects of this judgment that Hindu groups now talk of ghar-wapsi rather than conversion. But as we all know, it is one and the same thing. In fact, in Rajasthan and Uttarakhand, ghar-wapsi is excluded from anti-conversion laws. Thus, the effect of the 1977 SC judgment was to severely limit the proselytizing activities of Islam and Christianity. It is good to have non-partisan expectations from the judiciary but in matters of 'critical national importance', the courts have generally sided with existing political normativity.
What is the meaning of 'freedom of conscience and religion' enshrined in Constitution when some of the extant laws still make it mandatory to inform state authorities well in advance one's intention of converting to another religion. In states like UP, MP, Gujarat and Himachal, the 'freedom' to convert is not a matter of individual volition and conscience, but the prerogative of the state. It is true that in some states, these provisions are new, but in others they have been there for decades.
------------------------------------------------------------------------------------
Also Read: Interfaith Marriage: The Dilemma of Inequality In Religion Facing Muslim Female In Modern World
------------------------------------------------------------------------------------
Whether a religion should have an alienable right to convert or not is another issue. All I am arguing is that there should be a level-playing field between religions which does not appear to be so in our country. The extant legal system tends to privilege Hinduism. And yet, this is not something which is new. Consider the 1950 Ordinance which restricted Scheduled Caste status to the Hindus alone. This means that if a person converts to a non-Hindu religion like Islam or Christianity, then she loses the constitutional and other benefits which devolve because of their historical, social and cultural exclusion. This law gives a direct incentive to SCs to remain within the fold of Hinduism and in a fundamental sense dis-incentivizes conversions to Islam and Christianity. The argument that these latter religions do not have the concept of untouchability and therefore they cannot have SCs within their fold is specious. Buddhism and Sikhism too are against untouchability and yet Dalits within these communities are granted SC status. The presence of this discriminatory legal provision and the silence of progressives and seculars only makes us painfully aware how the latter have been part of this 'nationalist' consensus.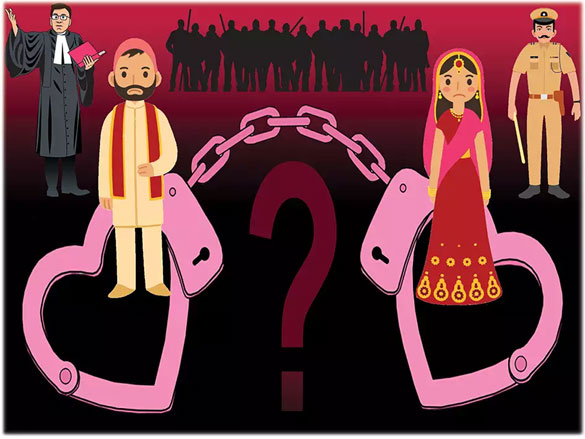 Agreed that there is a certain brazenness with which these laws are being made more stringent by BJP-ruled state governments, but please don't sermonise to Muslims that this is something new. They have been in this place for decades.
-----
Arshad Alam is a columnist with NewAgeIslam.com
URL: https://www.newageislam.com/islam-and-politics/arshad-alam-new-age-islam/what-is-new-in-the-new-anti-conversion-laws-popularly-known-as-anti-love-jihad-laws/d/123936
New Age Islam, Islam Online, Islamic Website, African Muslim News, Arab World News, South Asia News, Indian Muslim News, World Muslim News, Women in Islam, Islamic Feminism, Arab Women, Women In Arab, Islamophobia in America, Muslim Women in West, Islam Women and Feminism