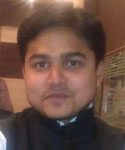 By Ghulam Rasool Dehlvi, New Age Islam
21 January 2021
On January 20, the Delhi-based Islamic Fiqh Academy of India, founded by Deoband's prominent theologian Qazi Mujahidul Islam Qasmi (1936–2002), has issued a significant statement in Urdu dailies. It avers that this research-oriented Fiqh council is greatly concerned about Muslims' domestic matters particularly women's issues, and has issued 810 legal documents on civil issues like Nikah, Talaq) and other related themes, besides over 60 books and Risalahs on Islamic perspectives on current affairs such as Hindu-Muslim relations, Islamic Banking and Covid Vaccines in the light of Shariah. Maulana Khalid Saifullah Rahmani, General Secretary of the Fiqh Academy is quoted as saying that authentic Arabic documents and jurisprudential books as well as online material and fatwas on day-to-day life are being rendered in Urdu, Hindi and other regional languages. To achieve this larger objective, the Fiqh Academy has been extensively translating voluminous books on Islamic jurisprudence written by the Arab world's Sunni scholars and jurists like Sheikh Abdul Karim Zaidan, an influential Iraqi Sunni jurist and former and a former Iraqi Minister of Endowments in 1968 who died in 20014.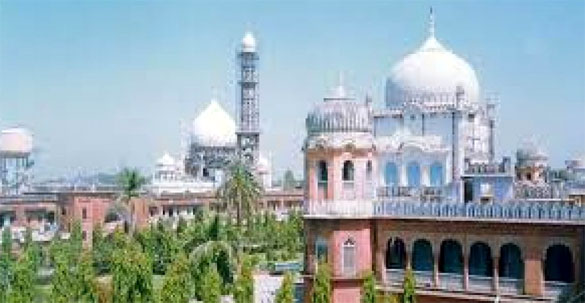 Dar ul Uloom, Deoband
-----
On the surface of it, this is, indeed, an interesting development emanating from India's Islamic theologians and it signifies an increased inclination of the Shariah-oriented Sunni institutions in India towards an intellectual exchange and knowledge sharing with the Arab Islamic scholars. A wide embrace for this kind of intellectual churning in local theological deliberations will reshape the general attitude of the Muslim clergymen in India whose creativity has largely been inhibited by a rigid and reform-resistant clinging to the 18th century curriculum called Dars-e-Nizami. However, the kind of traditionalist Arab Islamic scholars that Fiqh Academy and others in India are promoting is disappointing. For instance—just take a look at the work and thoughts of Iraqi jurist, Sheikh Abdul Karim Zaidan whose voluminous work المفصل في أحكام المرأة والبيت المسلم في الشريعة الإسلامية "A Detailed Book on Rulings on Women and the Domestic Affairs in Islamic Law" (11 volumes) is being translated by the Academy. A former general observer of the Muslim Brotherhood in Iraq and Member of the Muslim World League, he is considered in the Arab world as one of the fundamentalist modern Sunni jurists. His above-mentioned book as well as other works, particularly his book "The Rulings of the Dhimmis in Darul Islam" have sparked criticism from among the progressive Arab thinkers and Islamic modernists.
In fact, the Fiqh Academy of India would do a better job if it shifts its focus from the textualist and traditionalist jurists to rationalist Islamic thinkers and modern Muslim legal theorists. Instead of translating books and thoughts of retrogressive scholars like Zaidan, it should have focused its concerted efforts and energy on the books written by alternative Arab Islamic intelligentsia including Hassan Hanafi, an Egyptian authority on modern Islam, Mohammed Abed Al Jabri, Moroccan Islamic philosopher known for his "Critique of Arab Reason", Mohammed Arkoun, an influential Algerian thinker who has greatly contributed to contemporary intellectual Islamic reform.
Nadwatul Ulama
-----
Similarly, more reputed and established Islamic scholars like Nasr Hamid Abu Zayd should be introduced in the Indian Islamic seminaries as Quranic exegete for his universalist Quranic hermeneutics. Another Egyptian scholar, Mohamed Fathi Osman who calls for cooperation between Islamic theology and other faith traditions should be studied and translated as part of what is taught in Indian Madrasas as "Taqabul-e-Adyan" loosely translated as "Comparative Religion". Thought this subject in Madrasas in India has largely become "Competitive Religions" as they inculcate a bent of mind through this which promotes a Munazarah culture, sectarian polemics and a confrontational religious attitude in place of a dialogical approach towards other religions and denominations. Mohamed Fathi's writings which offer an overview of the Qur'an in a dialogue with other scriptures should be strongly recommended in the current madrasa milieu. Likewise, in a famously known, yet grossly overlooked subject in our Madrasas Ilmul-Kalam (theological reasoning), Taha Abdur Rahman, one of the leading philosophers in the modern Arab-Islamic world should be introduced through his seminal work on philosophy (Kalam) logic (Mantiq), philology and philosophy of language (lmul Lughat) and philosophy of morality (Falasafa-Tul- Akhlaq).
Thus, a complete progressive Islamic theology based on evolving rationalist as well as critical-traditionalist theories has been underlined in the modern Arab-Islamic intellectual churning. And this has to be accentuated in India's Darul Ulooms—from Deoband, Nadwatul Ulama of Lucknow to Jamia Ashrafia of Mabarkpur—in order to enable Madrasa graduates and future Islamic clerics to creatively rethink their positions on the issues of contemporary relevance. The above-mentioned Fiqh Academy is currently led by a frequent Urdu columnist Maulana Khalid Saifullah Rahmani and is patronized by Darul Uloom Nadwa and Deoband's chieftains and influential clergymen such as Maulana Sayed Rabey Hasani Nadwi, Maulana M. Saalim Qasmi of All India Muslim Personal Law Board (AIMPLB), Maulana Sayed Nizamuddin of Emarat-E-Shariah Bihar, Mufti Junaid Ahmad Falahi of Indore, Mufti Ahmad Khanpuri of Gujrat and other Muslim think thanks such Dr. Mohammad Manzoor Alam, chairman of the Institute of Objective Studies of New Delhi. It is incumbent on this Academy, as its foremost duty, to introduce Indian Muslims to the present-day Ijtihadaat (creative rethinking) in the Arab-Islamic world. First and foremost, it must replace its run-of-the-mill projects like translation of the voluminous obsolete works by Sheikh Zaidan by progressive theological publications of the modern Arab Islamic thinkers as mentioned above.

Al Jamiatul Ashrafia
-----
Let's not forget that the ʿUlamā—the alumni and graduates of the traditional Deeni madrasas—are still looked up as thought leaders and instructors in the daily practical life of Muslims the world over. But regrettably, they are now less capable on an intellectual level to tackle the baffling issues and recurring challenges posed to the Muslim community globally and locally. As a matter of fact, today's ʿUlamā are not well-equipped with the modern scholastic abilities to guide the global Muslim society in the rapidly changing and dynamically emerging issues of modern life.
But deplorably for the present-day ʿUlamā, they do boast of their invaluable intellectual heritage and flourishing traditions of the past but their own thoughts are deeply entrenched in an unreformed and restrained madrasa curriculum—Dars-e-Nizami. Consequently, they often issue too irrational and irrelevant religious decrees or Fatwas to fathom, and that makes a mockery of common Muslims in their daily dealings with others.
As Muslims the world over grapple with an increasing number of religious and scientific issues, the ʿUlamā and Islamic thought leaders miserably fail to accomplish their basic responsibility of re-constructing Islamic thought processes. Rather, their regressive pronouncements only enhance the perception that Muslims are not open to progressive thoughts and fresh ideas. This is actually an inevitable result of the clergy's failure in developing a canonical Islamic worldview incorporating the progressive Quranic traditions in full harmony with the established scientific trends.
At a time when the world has ushered in an intellectual post-enlightenment era, Muslim theologians are in a dire need for a revitalization in their socio-religious and theological progression. This should be the urgent task of the Islamic theological institutions like the Fiqh Academy of India. India's leading seminaries and Madrasas like Darul Uloom Nadwa, Jamia Ashrafia of Mubarakpur and Nadwatul Ulama of Lucknow must provide an enabling environment for their students to understand and grasp the past tradition in light of modern humanities and sciences. But this cannot be accomplished without a reformed educational curriculum that could enable the ʿUlamā to update their traditionalist worldviews to modern changes and epistemological shifts by deepening their theological and scientific literacy.
URL: https://www.newageislam.com/ijtihad-rethinking-islam/ghulam-rasool-dehlvi-new-age-islam/dear-deoband-nadwa-and-ashrafia-replace-your-obsolete-projects-by-progressive-theology-learn-from-modern-arab-islamic-thinkers/d/124116
New Age Islam
,
Islam Online
,
Islamic Website
,
African Muslim News
,
Arab World News
,
South Asia News
,
Indian Muslim News
,
World Muslim News
,
Women in Islam
,
Islamic Feminism
,
Arab Women
,
Women In Arab
,
Islamophobia in America
,
Muslim Women in West
,
Islam Women and Feminism