By New Age Islam Edit Bureau
26 September 2020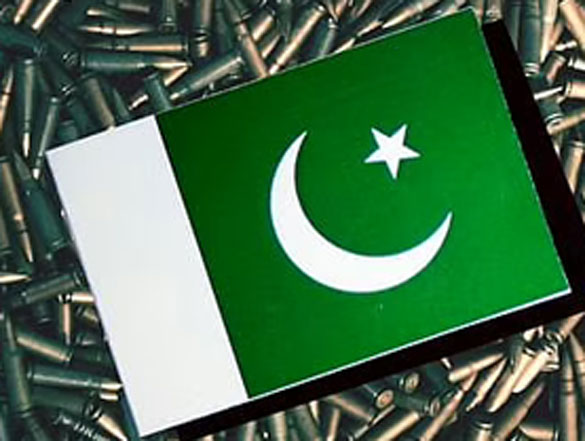 • The Problem with Neoliberal Feminism
By Syed Mohammad Ali
• Six-Track Kashmir Settlement
By Ashraf Jehangir Qazi
• The Missing Shemzas
By Irfan Husain
• The Motorway Tragedy Any Lessons Learnt?
By Huzaima Bukhari
• Afghan Peace Process
By Iftikhar Ahmad
-----
The Problem With Neoliberal Feminism
By Syed Mohammad Ali
September 25, 2020
Feminists around the world have long been struggling with multiple forms of gender discrimination. They have good reason to do so, as we still live in a world which exhibits varied forms of discrimination against women and girls. However, it is also important to note that so-called 'feminists' around the world are not necessarily on the same page in terms of causes they espouse, and how they go about working on them.
Categorising feminists based on geography alone (those in the global south as opposed to the global north) does not adequately encapsulate major differences in how feminists see the world or try to change it. Consider, for instance, how many feminists and other advocates of gender rights around the world (in rich and poor countries alike) are suspicious of multinational corporations trying to champion the causes of empowering women and girls. On the other hand, other feminists (in both rich and poor countries) have been seduced by neoliberal ideals.
In the past, corporations and big businesses used to show their benevolence by contributing to social causes by making donations to varied causes. Now they are increasingly trying to integrate social responsibility into their core business operations, and to use a share of their corporate profits to directly support goals such as gender empowerment.
Seemingly motivated by the desire to fulfil their corporate social responsibility, there is a plethora of corporate marketing campaigns which now explicitly aim to improve the lives of women and girls. Brand-conscious consumer product companies such as Unilever and Kraft, or garment-industry giants like Gap, aim to promote gender empowerment. Many projects have been formulated to connect multinationals with NGOs in poorer countries to deliver social benefits alongside pursuing goals of profit maximisation.
In India, for example, Unilever's Shakti Project is trying to help women generate income while also advancing public hygiene and helping the company conquer difficult-to-access markets. It has established a network of close to 100,000 "Shakti Amma", women who sell Unilever products to rural consumers in India's villages. This initiative is described as a win-win situation that provides rural women an income while they help the company enter a growing market, while promoting public health and hygiene in rural areas.
Critics, however, rightly point out how such a project is blind to the racist messages conveyed via problematic products and the impact it has on the livelihoods of other people. Besides poor women have been recruited to sell Unilever's skin-whitening products, these recruits are also creating a larger market for Unilever's product, which directly displaces traditional soap makers.
Despite seemingly altruistic goals, many corporate efforts to focus on women's empowerment tend to myopically foster entrepreneurship development and approach women individually. Big business has no interest in promoting collective action whereby poor women could become organised and formulate their own demands about wages and working conditions. Conversely, voluntary codes of conduct to change the way big businesses operate so that they benefit rather than harm women remain unable to go beyond tokenistic measures, and they cannot assure decent working conditions and wages for all the exploited women ensnared within their convoluted supply chains.
The movement for gender equality becoming entangled with neoliberalism is thus seen to undermine oppositional politics and instead advance market penetration via seemingly 'win-win' solutions. Some women become beneficiaries of corporate beneficence. Others may even make it to the top of corporate hierarchies. Yet then these women must serve profit maximising policies which continue to exploit labour, the lowest rungs of which are occupied by over-worked and under-paid women struggling to ensure household survival.
Pakistan too has its share of women entrepreneurs, who rely on corporate benevolence, and speak the language of women's socio-economic empowerment, yet the means they advocate to achieve gender empowerment provide little more than opportunities for self-advancement.
https://tribune.com.pk/story/2265478/the-problem-with-neoliberal-feminism
-------
Six-Track Kashmir Settlement
By Ashraf Jehangir Qazi
26 Sep 2020
WHAT is a Kashmir settlement? It should mean the implementation of UN resolutions on Kashmir, including the exercise of the right of self-determination. Or, given current realities, something as close to it as possible.
What would this take? It would take a sea change in India's Kashmir policy and in international attitudes towards the fatal prospect of genocide in India-held Kashmir and conflict between the two nuclear armed parties to the Kashmir dispute.
It would also entail recognising that for Pakistan's diplomacy to be effective against India's greater strategic and economic weight, and overcome the status quo inertia of the international community, it is not enough just to have a superior diplomatic and legal narrative on Kashmir.
Pakistan would need to project a political, economic, human rights, and national development image that reinforces its democratic credentials and its narrative on Jammu and Kashmir.
This is especially important in light of India's attempts to undermine Pakistan's arguments and image through allegations of support for terrorism in Kashmir, India and Afghanistan. India's attempt to have Pakistan blacklisted by the Financial Action Task Force is just one example.
There are no risk-free or cost-free policy options for Pakistan on Kashmir.
India's attempt is reinforced by international perceptions of structurally undemocratic, corrupt, and dysfunctional governance in Pakistan. Accordingly, Pakistan's Kashmir policy needs to be embedded in a national transformation imperative. The entrenched status quo structure in Pakistan, however, is a major obstacle.
So, what are the current prospects for peace in Kashmir? Exceedingly dim! But they can brighten very considerably if Pakistan can seriously begin to tackle its vast range of mutually reinforcing domestic challenges and implement a multi-track Kashmir policy.
What is the situation in IHK a year after Aug 5, 2019? India is getting away with murder! The forever disgraced Kashmiri Quislings, Mir Jafars and Mir Sadiqs who ruled IHK for decades on behalf of India, but publicly repented their actions after Aug 5, 2019, are now crawling back to their Indian masters with pleas for the restoration of Articles 370 and 35A. They are seeking to deceive the Kashmiri people again that they are "champions of Kashmiri autonomy".
Modi, however, is committed to eliminating Kashmir's political identity altogether through administrative, demographic, economic, political and security policies or, if all else fails, through genocide.
India is certainly internationally isolated over its Kashmir policy. It is angry and embarrassed over the international condemnation of its Kashmir policy, especially since Aug 5, 2019.
But India will pursue its Kashmir policy to the bitter end because (a) it would be suicidal for any Indian government not to; (b) there is no country willing to compel it to reverse its policy; and (c) even if that happened it would only restore the status quo ante, along with massive pressure on Pakistan to accept the LoC as the international border.
India and Pakistan would then be expected to quell any Kashmiri dissent on their respective sides of the LoC! India would happily do so. Pakistan would commit national suicide if it did so.
What is to be done? It is necessary to avoid both genocide in IHK and war with India. But limiting Pakistan's Kashmir policy to ultimately unavailing diplomacy and 'lawfare', is equivalent to a progressive surrender to India-created facts in IHK.
There are no risk-free or cost-free policy options for Pakistan on Kashmir. A de facto surrender would entail an existential cost for Pakistan. This situation has been brought about by India's blind arrogance and obduracy, and Pakistan's accumulated short-term and short-sighted policies.
It is tempting to say that Pakistan is in no position to take up such a challenge given its parlous state today. However, an integrated and mutually reinforcing six-track Kashmir policy could render the seemingly impossible possible.
The first track would, within the framework of UN resolutions, seek to restore dialogue with India in pursuance of a negotiated and principled Kashmir settlement in regular consultation with the Kashmiri resistance leadership. A likely Indian refusal to respond would contrast with Pakistan's constructive and peaceful approach.
The second track would seek to deter India from its current policies in IHK which include gross human rights violations, torture, and likely genocide according to the Genocide Convention of 1948 and the Genocide Alert issued by Genocide Watch on Aug 11, 2019, only six days after Aug 5.
The third track would be to ensure the survival of legitimate Kashmiri resistance, including armed resistance, to Indian annexation, black laws, atrocities and genocide. This is entirely legitimate according to international law, including UN resolutions. However, to remain legitimate such resistance must forbid all acts of terror against unarmed civilians.
A fourth track would need to address any division of Kashmiri opinion between the Pakistan and azadi options on the basis of a proper understanding of Article 257 of the Pakistan Constitution. This reconciles the two options within the Pakistan option and denies India an opportunity to divide Kashmiri opinion. But it would require Kashmiri trust in Pakistan's fidelity to its own constitutional obligation to the Kashmiri people.
A fifth track would involve an intensification of Pakistan's diplomacy on behalf of (i) a principled and negotiated Kashmir settlement verifiably acceptable to Kashmiri opinion, especially in the Valley; (ii) Kashmiri political and human rights protections in order to avoid unthinkable outcomes which the current situation is rapidly sliding towards; and (iii) making the international community aware of its existential stake in restraining India.
The sixth track would integrate the five tracks into a comprehensive national transformation policy. This would transform Pakistan's image, maximise its policy options, and render its voice far more resonant in the capitals of the world.
This is indeed a humongous task. But Kashmir has become an existential challenge for Pakistan along with climate change, nuclear conflict, dysfunctional governance, food and water insecurity, pandemics, etc. This task can never be cost and risk-free. But avoiding it risks Pakistan's existence.
Such a policy recommendation will have to be fleshed out in detail to build an informed and rational consensus on the way forward. Existential challenges can be unique opportunities.
----
Ashraf Jehangir Qazi is a former ambassador to the US, India and China and head of UN missions in Iraq and Sudan.
https://www.dawn.com/news/1581701/six-track-kashmir-settlement
-----
The Missing Shemzas
By Irfan Husain
26 Sep 2020
AT a time when Pakistan is convulsed with political and economic crises (when isn't it?), the region in turmoil; and the world order on the verge of collapse, should a columnist be writing about art and our cultural heritage?
Absolutely. If we are to hold on to our sense of humanity and civilisation, it is more important than ever to remind ourselves of what has been created, and what we have lost. In the latter category falls the mystery of the missing Shemza paintings from the permanent collection of the Pakistan National Council of the Arts.
Details of this loss were given by Ijaz ul Hassan in his capacity of chairman, National Artists Association of Pakistan, in a letter addressed to Shafqat Mahmood, federal minister for education, national heritage and the arts. Mr Hassan, one of the finest painters of my generation, points out that in 2016, artworks worth crores went missing from the permanent collection, and no member of the staff has been held responsible.
More relevant to the present case is this allegation:
"Recently, it has come to our notice that ill-intentioned efforts are being made to remove 10 paintings of our famous Pakistani artist, the late A.J. Shemza, from the permanent collection (under the guise of his wife demanding their return) despite the fact that these paintings have been part of the permanent collection … since 1985.
These paintings aren't the only artworks to have left the country.
"… I, along with some other prominent artists, have personal knowledge that 10 paintings were selected by Mr Shemza's wife (Mrs Mary Katrina Shemza) and gifted to the National Art Gallery in order that her late husband be on permanent display as a prominent Pakistani artist who had moved to the UK in the sixties…"
Although the minister's "urgent intervention" has been sought to block any attempt to remove the paintings, nearly a month has passed without a reply from Mr Mahmood. From a letter written by Mrs Shemza, it is apparent that the paintings are now with her.
In the 1980s, I bought a delicate but eye-catching Shemza done in his subtle, semi-abstract style. I paid less than a thousand rupees for it, and the image has stayed with me, even though the painting hasn't.
However, at a London exhibition several years ago, Shemza's works displayed by his widow fetched much higher prices. I don't want to speculate, but according to Jamal Shah, ex-DG of the Pakistan National Council of Arts, the current prices may have motivated Mrs Shemza to demand the return of the paintings she had presented to the PNCA some 35 years ago. The question here is whether this was a loan or a gift.
These paintings aren't the only artworks to have left the country. In the 1980s, a painting by Amrita Sher-Gil, the iconic Lahore artist who migrated to India after Partition, used to hang in the office of the DG, PNCA. One morning, he arrived at work and announced that it was missing. It has remained missing since then, although rumours persist that it hangs in the collection of a wealthy Indian. Needless to say, it is worth many millions.
The Gandhara carvings and sculptures that we have been lucky enough to inherit have met a similar fate. Relics of our unacknowledged Buddhist past, with their striking imagery and skilful execution, are far more admired abroad than in our ethos that bulldozes all cultures and faiths, dead or alive.
Gangs operate freely to dig up ancient Gandhara works. And even if there are guards on duty, they are hopelessly outgunned. In any case, why would they risk their lives for the pittance they are paid?
When I was joint secretary at the Ministry of Culture — the best job I ever had in my civil service career — I asked the DG, Archaeology, why he couldn't have these vulnerable sites enclosed with electric fencing. I'm sure his reply still holds good today: "With my budget, I can barely pay for salaries, utilities and rents. When we make new finds, we leave them covered so thieves won't be able to plunder them."
Many of the Gandhara pieces stolen and moved abroad have found homes in Japan, a Buddhist nation, and in the collections of rich Westerners. While Pakistanis can own and display these works within the country, they aren't allowed to export them. Nevertheless, many have made a lot of money from this trade. Occasionally, special police units have raided art galleries abroad, and have confiscated and returned these works to Pakistan.
However, the lack of interest from our government and public makes this whole racket pretty much a non-issue. With the government's miserly budget allocation for the arts and archaeology, we won't be leaving much for the next generation to admire and enjoy.
When it came to power, Imran Khan's government had promised to convert some official buildings into art galleries.
Can anybody point to some action to meet this promise?
https://www.dawn.com/news/1581704/the-missing-shemzas
----
The Motorway Tragedy Any Lessons Learnt?
By Huzaima Bukhari
September 26, 2020
"Strength doesn't lie in carrying heavy loads. Camels can do that. Strength lies in controlling your temper"- Hazrat Ali (AS)
There is a general belief that a person who boasts of great physical strength is stronger compared to the one who has a frail body. This might be true if one is watching a wrestling bout or weight lifting event in a sports arena but when it comes to the real world or the real world of humanity, astonishingly, concepts change drastically. It is during adversity that true strength can be gauged. This may come in many forms-poverty, disease, emotional trauma, anger, failure, bankruptcy, broken hearts, shattered expectations-all these determine the real test of strength of a person. Under such challenging circumstances, the ones most composed are naturally the strongest compared to those whose physical reactions betray their inner weaknesses. In simpler terms, the ability to withstand an onslaught, to resist temptations and to suppress extreme anger proves the level of strength, not the competence to lift tons of weight or to overpower an opponent. This is exactly the lesson we must teach to our people.
The need of the hour is to spread on a war-footing, education through all media channels calling upon men and women to understand the ferocity and repercussions of committing such heinous crime
Words fall short in expressing emotions of shock and disgust at the horrific incident that occurred in the early hours of September 9, 2020 on the new M11 route that connects Lahore Ring road with Sialkot. A young mother with three children, while driving to Gujranwala got stranded on this highway due to some technical fault in her vehicle. She called 130 the number for National Highways & Motorway Police who point blankly refused any assistance on the claim that the route did not fall under its jurisdiction telling her to contact local police on 15. Her ordeal during that one hour has been narrated repeatedly on the media and suffice it to say that she was assaulted, gang raped before her children and robbed of her possessions before any help could reach her. Undoubtedly, the lives of the four victims involved in this tragedy will never be the same ever again.
This is just one of the innumerable heinous and gruesome incidents that occur on almost daily basis in this country. These include not only females but even boys. Some are reported but a large number remain confined within the secrecy of homes. Consequently, the statistics to measure the precise magnitude of this problem in Pakistan become undependable. As per the Human Rights Report 2019: "There were no reliable national, provincial, or local statistics on rape due to underreporting and no centralized law enforcement data collection system." The victim of rape or sexual assault is usually advised to stay mum, this being a stigma on his/her character as if he/she asked for it and the perpetrator was merely fulfilling the desire of the injured party. As for convictions, again that is another dark area shared by both the police and the judiciary.
According to our incumbent prime minister, sexual crimes are most prevalent in societies where obscenity is common and family system is tattered. He was probably referring to the West as that is the image in the minds of people living in the 'holy lands' built in the name of religion. We are under a delusion that since our way of life includes modest dressing style, abstinence from alcohol and drugs, non-existence of night clubs together with strong family bonding, our blessed country is free from such aberrations yet, Thomson Reuters Foundation expert poll has placed Pakistan at the third position after Afghanistan and Congo among countries most unsafe for women while Norway has been declared the safest and the next 19 countries in line are the ones where obscenity and broken homes are rampant. Samina Chamma Rashid's book "It Takes a Village to Rape a Child" tears apart the hypocritical veil of our so-called traditional society. It is about time that we change our attitude towards women in general and sexual violence in particular.
Many social theorists look at rape as not only an ugly crime but a symptom of an unhealthy society in which men fear and disrespect women. In 1975 the feminist writer Susan Brownmiller asserted that rape is motivated not just by lust but by the urge to control and dominate. According to her theory all men feel sexual desire, but not all men rape. Rape is considered as an unnatural behavior that has nothing to do with sex alone. Rape, an ancient part of human nature is one of the leading war crimes but this in no way excuses a rapist.
Where a woman is seen as an object and not a human being who has feelings, desires, emotions and an obvious physical existence, it would be assumed that she is merely a man's trinket to be toyed with and because of this vulnerability she should be layered with yards of cloth and confined within the four walls of a home. Her stepping out of this haven, claiming equality with men, daring to act boldly, raising her voice in public, asserting her independence and moving around at odd hours are indications that she is deliberately inviting trouble because men are men, the so-called stronger specie yet so easily susceptible to their cravings. As observed by anthropologist Donald Symons of the University of California, Santa Barbara that people everywhere understand sex as "something females have that males want."
What motivated the M11 gang rape is probably reflected in a write-up dated 14 December 2019 by Tara Kaushal: "But public rape now includes another dimension-lower-class men targeting upper-class women. For them, the rape experience is one of "conscious anger and rage, and he expresses his fury both physically and verbally. His aim is to hurt and debase his victim, and he expresses his contempt for her through abusive and profane language…. Sex becomes his weapon, and rape constitutes the ultimate expression of his anger'. And we seem to be breeding mobs of them."
She goes onto discuss the mentality (very similar to that of our infamous Lahore CCPO) of these men. "'A decent girl would not roam around at 9 o'clock at night…. Housework and housekeeping is for girls, not roaming in discos and bars at night,' said Mukesh Singh, a perpetrator in the Delhi gang-rape. These rural-urban migrants bring ideas and norms of what is acceptable in the villages to the urbanised, modern world-where patriarchy and misogyny in thought, word and deed collide with women's empowerment. They experience a clash of cultures and clothes, not to mention the porn they are watching and the accompanying urges-all the while being in extreme close proximity to women as tailors, guards and drivers."
The need of the hour is to spread on a war-footing, education through all media channels calling upon men and women to understand the ferocity and repercussions of committing such heinous crime. We must break the taboo of silence about sexual violence and introduce programmes to highlight the importance of respect for females of all ages. Children's voices should not be muffled when they complain about someone's behaviour. If sexual instinct is not fathomed and harnessed by raising awareness then there cannot be a stoppage to related crimes.
-----
Huzaima Bukhari, lawyer and author, is an Adjunct Faculty at Lahore University of Management Sciences (LUMS)
https://dailytimes.com.pk/670891/the-motorway-tragedy-any-lessons-learnt/
-----
Afghan Peace Process
By Iftikhar Ahmad
September 26, 2020
Conflict, extremism, and resistance to modernity forms the central theme when we focus on the circumstances of two neighbours Afghanistan and Pakistan. We come across the same theme on play in context of internal and external relations of Aghanistan. (Refer to Riaz M. Khan's book "Afghanistan and Pakistan".
Finally, the Afghans government and Taliban leadership have begun peace talks in Qatar's capital Doha and end of the long and ugly war is for once within grasp . But for now the two sides have to make sure that all efforts are made to cooperate with sense of accommodation and resolution of issues and not to let the opportunity for peace go lost and wasted. Compromises are essential where needed.
Afghan forces, Taliban continue to clash even as peace talks started last week. This is rather unfortunate. Both sides to the negotiation must avoid anything like another 9/11 Pakistan should drive home sanity and let wisdom prevail .Peace is not easy to buy even after great sacrifices. No amount of compensation can match the human and economic losses and socio-moral panic and pain inflicted on Afghanistan and Pakistan.
Historic peace talks between Afghan government's representatives and Taliban have begun in Doha. Qatar to seek an end to two decades of war that has killed tens of thousands people. Before the warring sides sit down for face to face negotiations, they were urged by various countries to reach an immediate ceasefire and to forge an agreement. While addressing the opening ceremony, Secretary of state Mike Pompeo urged the two sides to seize the opportunity to strike a comprehensive peace deal, while acknowledging many challenges lay ahead.
The head of Afghanistan's peace council, Abdullah Abdullah, said that even if the two sides could not agree on all points, they should compromise.
Taliban leader, Mullah Baradar Akhund said that Afghanistan should have that an Islamic system in which all tribes and ethnicities of the country find themselves without any discrimination. He said negotiations may have problems but should move forward with patience.
Speaking on the occasion, UN secretary General Antonio Guterres hopes progress towards peace can lead to return of millions of Afghans to homes.
On this Twitter handle, the British envoy thanked Prime Minister Imran khan , Foreign Minister Qureshi and Ambassador Sadiq as Pakistan had constantly been playing a reconciliatory role for Afghan peace. "Now to work together for peace and against spoilers", the high commissioner said while endorsing foreign minister Qureshi words at the opening session who had cautioned against the spoilers besides advising the international community not to repeat at the past mistakes.
While calling for the fullest role of international community to take the matter to its logical end, the foreign minister also advised not to repeat the mistakes made in the past to achieve the dream of peaceful Afghanistan
Talks in Doha on Saturday thanked the Taliban for their "willingness to negotiate " as the opening ceremony begun ."I can tell you with confidence that the history of our country will remember today as the end of the war and suffering of our people " said Abdullah Abdullah ,an Afghan former minister.
The Taliban's political leader reiterated his group's demand for Afghanistan to adopt an "an Islamic system "as peace talks with the Afghan government began in Doha ."I want all to consider Islam in their negotiations and agreements and not to sacrifice Islam to personal interests ", said Mullah Abdul Ghani Baradar ,the Taliban co- founder who spent eight years in Pakistani custody ,adding that he wanted an "Islamic system" in Afghanistan.
As the historic the opening session of Afghan peace talks through video link, the foreign minister termed the commencement of peace talks a global recognition of Pakistan's stance of no military solution of afghan dispute rather a political solution being only a way forward.
Prime minister's special envoy on Afghanistan Ambassador Muhammad Sadiq is representing Pakistan at the ceremony while the foreign minister participated virtually at the special invitation of Qatari counterpart Sheikh Muhammad bin Abdulrahman Al-Thani .Among others, the key speakers at the event included Abdullah Abdullah, chairperson of Afghanistan 's High council for National Reconciliation , Taliban deputy leader Mullah Abdul Ghani Baradar and Us secretary State Mike Pompeo.
The Foreign minister said that the forthcoming negotiations were for the Afghans to decide about their future. "The Afghans alone must be the maters of their destiny without outside influence or interference. The spoilers from within and from without will pose formidable challenges. Constant vigilance will be required to guard against their machinations", Qureshi said, He hoped that all the sides would fulfil their commitments and remain committed to achieve a positive outcome.
The Foreign minister said the Intra-Afghan negotiations were a milestone towards establishment of peace in Afghanistan. The Afghan lead-opportunity to pave war for a durable peace through the negotiations.
He reiterated that considering it a collective responsibility. Pakistan always played re-conciliatory role in Afghan peace process and would keep it up. He said besides Afghanistan, Pakistan was the country that had suffered the most due to Afghan conflict bearing attacks , death and displacement of citizens besides huge economic loss. While calling for the fullest role of international community to take the matter to its logical end, the foreign minister also advised not to repeat the mistakes made in the past to achieve the dream of peaceful Afghanistan. He urged the international community to continue supporting Afghan-led and Afghan owned peace process while respecting the consensus to emerge from intra Afghan Negotiations. Later on Twitter the Foreign Minister termed it a "Historic day for afghan peace process". He said Pakistan had long maintained that peace not war the answer. "We are proud to champion a partnership for peace and move forward with faith and resolve that will not be deterred. Pakistan will continue to be a force for a stable and prosperous region", he remarked.
------
Iftikhar Ahmad is former Director National Institute of Public Administration (NIPA) Government of Pakistan, a political analyst, a public policy expert, and a published author.
https://dailytimes.com.pk/670889/afghan-peace-process-3/
-----
URL: https://www.newageislam.com/pakistan-press/new-age-islam-edit-bureau/pakistan-press-on-neoliberal-feminism-kashmir-settlement-and-rape-new-age-islam-s-selection-26-september-2020/d/122951
New Age Islam, Islam Online, Islamic Website, African Muslim News, Arab World News, South Asia News, Indian Muslim News, World Muslim News, Women in Islam, Islamic Feminism, Arab Women, Women In Arab, Islamophobia in America, Muslim Women in West, Islam Women and Feminism