By New Age Islam Edit Bureau
18 September 2020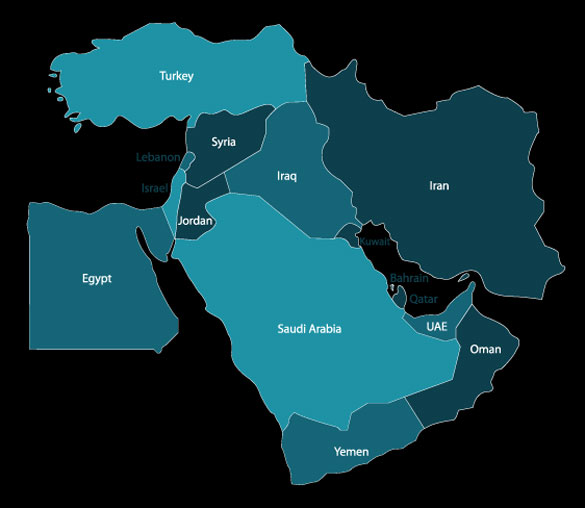 • Normalization Deals Rattle Israeli Left
By Mazal Mualem
• Why UAE's Landmark Deal with Israel Is Bad For Turkey
By Amberin Zaman
• Iran, The Envoy of Peace!
By Tariq Al-Homayed
• Lebanon Between France's Roadmap and US Sanctions
By Hanin Ghaddar
• Oil And OPEC: Step Aside Seven Sisters, It's Time for The Seven Brothers
By Cyril Widdershoven
• OPEC+ Members Will Face Big Decisions During End-Of-Year Ministerial Meeting
By Cornelia Meyer
• 'Circle of Peace' Can Heal Our Troubled Region
By Khalaf Ahmad Al-Habtoor
• How Much Is Palestine Worth?
By Hilal Kaplan
• Is There A Terrorism Threat in The Balkans?
By Harun Karcic
• Libyan Protests, Government Manifesto and Future
By Imad Atoui - Rania Khalouta
-----
Normalization Deals Rattle Israeli Left
By Mazal Mualem
Sep 17, 2020
Most Israelis had never seen the two elegant gents standing alongside their prime minister, Benjamin Netanyahu, on the balcony overlooking the White House lawn on Sept. 15.
The foreign ministers of the United Arab Emirates and Bahrain, Sheikh Abdullah bin Zayed Al Nahyan and Abdullatif bin Rashid Al-Zayani, signed their countries' historic normalization agreements with Israel's prime minister in the surprising mid-August breakthrough with the Gulf states. Even the senior members of Israel's ministerial security cabinet were not in on the secret of the accelerated peace process and its outcome, and the players involved on the Arab side.
The three Arab leaders with whom Israeli leaders signed peace agreements in the past — Prime Minister Menachem Begin with President Anwar Sadat of Egypt and Prime Minister Yitzhak Rabin with PLO leader Yasser Arafat and Jordan's King Hussein — were familiar figures in Israel. The public was also aware, to some extent, of the process that led to the agreements' signing.
But this week's signings with the Gulf states were different — they were the culmination of lengthy, clandestine processes that had finally matured and were suddenly unveiled with all the skill of a magician.
Israel is now making peace with countries with which it was never at war, with which it does not have borders nor disputes over land or national aspirations. Israelis are therefore having a hard time understanding and digesting the tremendous long-term geostrategic and economic significance of these events. They are far more focused on the raging coronavirus epidemic dragging them into a three-week lockdown and the chronic political crisis plaguing their country.
One must also admit that the hatred Netanyahu generates among a large swath of the public, even as many others adore and admire him, blurs the picture of the momentous developments he has engineered.
For decades, Israelis understood the term "diplomatic process" to mean negotiations with the Palestinians. When Israelis imagined or argued about peace, what came to mind was the price Israel would have to pay in terms of territorial concessions, evacuating settlements and dividing Jerusalem. They had also taken as axiomatic the claim that Arab states would never make peace until Israel makes peace with the Palestinians.
That was the clear understanding of all Israelis and their leaders, including Netanyahu throughout his terms in power, since the early 1990s, when Rabin signed the Oslo Accords with Arafat. When Netanyahu was first elected in 1996, he inherited the agreements with the Palestinians and was committed to implementing them despite vigorously opposing them as head of the parliamentary opposition. He cannot delete from the history books the photo of his handshake with Arafat nor his signatures, under duress and heavy pressure by US President Bill Clinton, on the Hebron Protocol and the Wye River Memorandum with the PLO.
When Netanyahu returned to power in 2009, he knew that his predecessor Ehud Olmert had promised Palestinian President Mahmoud Abbas a far-reaching proposal that included ceding sovereignty over the Temple Mount, the Jerusalem site sacred to both Muslims and Jews. Netanyahu therefore changed direction toward blocking Iran's nuclear ambitions. The resident of the White House, however, had other plans.
A decade on, it transpires that the battle against Iran's nuclear program and President Barack Obama's conciliatory attitude toward Tehran sowed the seeds for today's new Middle East. The pragmatic Arab states, fearing the Iranians on their doorstep and feeling abandoned by the United States, saw Israel as an ally — an opportunity Netanyahu identified and seized.
Relations with these states developed slowly, until US President Donald Trump came to power and turned the situation on its head. His decision to pull the United States out of the nuclear agreement with Iran and beef up sanctions on Tehran, along with his strong communality of interests with Netanyahu nourished by their personal chemistry, created a perfect storm.
The dam that has now been broken is significant for domestic Israeli politics as well. The political left and center have been caught at a disadvantage. After holding a decades-long monopoly on peace, a despised right-wing leader under criminal indictment has broken through to much of the Arab world. The confusion and embarrassment on the Israeli left will supply fodder for historians.
Left-wing politicians and voters are pulling long faces and displaying contempt for the agreements, calling them a peace of the rich and pointing out that Israel had previously enjoyed ties with the Gulf states, albeit quietly. The former leader of the Meretz Party, Zehava Gal-On, expressed this attitude succinctly when she called the agreements "fake peace," arguing that Israel did not have any dispute with the Emirates to begin with, that it was not an enemy state and shared no border with Israel.
This sad state of affairs expresses the short-sightedness of an important political camp in failing to understand the evolution in the Middle East and the shifting interests since the Arab Spring. The delinking of peace with the Palestinians from peace with the Arab world will be the legacy of Israel's longest serving prime minister. The Middle East is undergoing accelerated change and a new alliance among Israel, pragmatic Arab states and the United States.
The coronavirus crisis and domestic political fighting in Israel are masking the drama that will shape the region for years to come. Israel was the one that signed these peace agreements, not Netanyahu, as senior Arab affairs analyst Ehud Yaari explained in castigating many of his colleagues, including at Channel 12 where he works, who belittle the achievement. "I am sick and tired of the people who complain about Netanyahu, often rightly so, failing to see things for what they are. …The taboo that an Arab state that does not border Israel cannot make peace with Israel without permission from Abbas has been broken," Yaari said.
Zvi Barel, Haaretz' Arab affairs analyst, made a similar point. "The political left seems to be treating the White House signing ceremony as its Pearl Harbor," he wrote. Barel, too, views the shattering of the paradigm as a positive development that improves prospects of agreement with the Palestinians, slim though they may be.
In the post-Abbas era, once the Palestinians realize the extent of the change, they too will have to do some serious soul-searching and recalibrate their course.
https://www.al-monitor.com/pulse/originals/2020/09/israel-egypt-jordan-palestinians-uae-benjamin-netanyahu.html
----
Why UAE's Landmark Deal With Israel Is Bad For Turkey
By Amberin Zaman
Sep 17, 2020
As the historic agreements between Israel, the United Arab Emirates (UAE) and Bahrain continue to reverberate across the globe, the reaction from Turkey, the first majority Muslim country to recognize the Jewish state, has triggered a mix of mockery and disbelief.
When news broke in late August that the UAE was normalizing ties with Israel, Turkey's President Recep Tayyip Erdogan said Ankara might suspend its own ties with Abu Dhabi "because we side with the Palestinian people." Last week, when Bahrain declared it was following suit, Turkey charged this would "further encourage Israel to continue illegitimate practices toward Palestine and its efforts to make the occupation of Palestinian lands permanent." It then protested Morocco's decision to open its airspace to civilian flights to Israel.
"Turkey's own flag carrier, Turkish airlines, makes 14 flights a day to Israel," observed Namik Tan, a former Turkish ambassador to the United States and Israel. The statements are "nothing less than laughable," the former envoy said.
Turkey's President Recep Tayyip Erdogan's anti-Israel tirades have made him a hero among Palestinians, but it's done little to serve Turkey's national interests. Friendship with Israel had, on the other hand, served Ankara royally. Tight military and intelligence cooperation between the two countries, which peaked in the 1990s with Israeli air force pilots training over Turkish skies, allowed both countries to project power across the region. In Western capitals, it helped Ankara sustain its strategic currency beyond the Cold War. In Washington, being Israel's closest Muslim ally ensured bipartisan support in beating back the powerful Greek and Armenian lobbies on the one hand while averting potential sanctions over its dismal human rights record on the other.
Today, the United Arab Emirates has succeeded, with much help from Erdogan, in stripping Turkey of its niche status. Rubbing salt in Turkey's wounds, the tiny Gulf nation is getting state-of-the-art, US-made F-35 fighter jets as its ruthless repression of domestic dissent gets swept under the carpet. Turkey has been kicked out of the F-35 consortium and will no longer be getting the planes it helped produce. This is because it refused to scrap its deal with Russia for S-400 missiles that are designed to shoot the US aircraft down.
"From the point of view of mainstream US policymakers, Erdogan's hostility toward Israel and outreach to Hamas appears to be ideologically motivated and an extension of a broader Islamist, disruptive agenda in the Middle East," noted Merve Tahiroglu, Turkey program coordinator at the Project on Middle East Democracy, a think tank in Washington. "Its overall impact on the United States has been to magnify Turkey's policies toward the rest of the region and evaluate those moves as part of a broader, strategic Turkish reorientation under Erdogan," she told Al-Monitor.
"Turkey is a treaty ally to the United States, so it is supposed to be closer than any of the Gulf monarchies. But what is happening in effect is that Washington's doors are closed to Turkey, while the same doors are being opened to the Gulf monarchies," said Selim Koru, an expert at the Economic Policy Research Foundation in Ankara.
A common fear of Iran is widely seen as the main driver of Israeli and Gulf rapprochement. But Turkey's unabashed mentoring of Hamas and fellow Muslim Brotherhood entities alongside its increasingly aggressive posturing in Syria, Libya and the Eastern Mediterranean are cited as a further reason. This is probably an exaggeration, and Israeli officials emphasize in private that the deal is not "against Turkey." Yet Turkey is simultaneously at odds with its NATO allies the United States, France and Greece, as it is with governments in Egypt, Iraq, Syria and most of the Gulf nations. Its sole regional friend is Qatar, who is keen to not alienate Israel. Iran remains neither ally nor foe.
Increasingly isolated, its economy on the ropes and its democracy in shreds, Turkey is no longer "the beacon that inspired millions of Muslims," lamented a former Turkish diplomat who spoke on condition that he not be identified by name. In hindsight, Erdogan's determined political break with Israel — starting with his dressing down of the late Israeli Prime Minister Shimon Peres in Davos over Israeli atrocities in Gaza and accelerated by the Mavi Marmara showdown — may well have presaged Turkey's gradual unmooring from traditional partnerships with its Western allies.
However, Israel's behavior under its veteran prime minister, Benjamin Netanyahu, has also changed, Koru argued. "Turkey and Israel were both market-based economies, roughly rules-based when it came to international conduct," he said. "That has changed more for Turkey than for Israel, but it changed for both, I think. They're both more political than they used to be."
Israeli sources contend, however, that while Turkey remains undeniably influential, it's on the wrong side of history. "The Abraham Accords have changed the whole paradigm of peacemaking in the Middle East," said a well-placed Israeli source who closely follows Turkey. "Turkey could have been the one helping to broker [the accords], but it's aligned with Iran and Hamas."
Might Turkey reverse course? "RTE doesn't have it in his DNA," the source insisted, using Erdogan's initials. "What is left for RTE is to try to sabotage the deal."
In 2009, former Turkish President Abdullah Gul went to Syria and said it was Turkey's gate to the Middle East. "Today, Turkey's sole gateway to the Middle East is through the port of Haifa," the Israeli source, who spoke to Al-Monitor on condition of anonymity, asserted. He was alluding to trade between the two countries, which paradoxically have continued to expand even after Turkey asked Israel's ambassador to leave Ankara in 2017 over something President Donald Trump did — that is, move the US Embassy to Jerusalem.
But things may be changing on the economic front as well. Gallia Lindenstrauss, a senior research fellow at the Tel Aviv-based Institute for National Security Studies who specializes in Turkish foreign policy, said, "The [commercial] opportunities that are now opening for Israel in the Gulf will influence also Israel's trade relations and aviation connections with Turkey and are likely to cause a decrease in the phenomenal numbers we saw in 2019 — both in terms of the number of Israeli [transit] passengers going through Turkey and the record-high trade volume."
"Of course, we will be able to judge the true influence of the Abraham Accords in this respect only after the COVID-19 pandemic will be contained. But it is already clear that there will be an economic impact to this shift of Israel toward the Gulf states," said Lindenstrauss.
The question of whether Turkey will continue to lead "an independent Muslim Brotherhood axis" or whether it will grow closer to Iran's "axis of resistance" is still an open one, Lindenstrauss remarked. Either way, "It would be in the interest of Israel and the Gulf states to keep the degree of animosity at a level that will not push Turkey toward Iran" beyond their existing cooperation," Lindenstrauss concluded.
https://www.al-monitor.com/pulse/originals/2020/09/turkey-uae-israel-normalization-deal-erdogan.html
----
Iran, The Envoy Of Peace!
By Tariq Al-Homayed
September 17, 2020
Who is the most prominent peace envoy to have convinced the region and its countries, to a large extent, of the necessity to establish peace with Israel?
Do you think it's US envoy Brian Hook or President Donald Trump's son-in-law Jared Kushner? My conviction is that the main peace envoy is Iran, with the help of Turkey, a torchbearer of Tehran.
Saudi Arabia knows that it is Iran that supports Houthis in Yemen who are targeting our borders just as they target our neighbor Yemen and its legitimacy. The Iranians have been targeting our security for four decades, sometimes with direct terrorism, even in Makkah during the Hajj, and sometimes through Al-Qaeda, and so on.
As far as the United Arab Emirates is concerned, it is also Iran that is the one occupying its islands and threatening its ships off their coasts, and more.
And if you are a Bahraini, you will never forget or forgive Iran because it was Iran that planned and sought to make the Kingdom of Bahrain the first republic affiliated with Iran in the Gulf, in what was known as the Arab Spring.
And if you are a Syrian, you cannot forgive either Iran's crimes against defenseless innocent people of Syria or Ismail Haniyeh for describing the terrorist Qasem Soleimani as the martyr of Jerusalem. Soleimani was the one who perpetrated killing and other crimes against the Sunnis in Syria at the hands of Shiite terrorist militias.
Here, the story does not confine to Sunnis. We saw Shiite demonstrators taking to the streets in Iraq and Lebanon, condemning and rejecting Iranian influence in their countries. In Iraq specifically, we saw how demonstrators and activists were killed and assassinated by Iranian militias.
If you are a Palestinian, you will repudiate the Iranian project that orchestrated the division and split among Palestinians. If you are an Egyptian and saw how your country's sovereignty was infringed upon during the Egyptian revolution, and how prisons were broken in by Hezbollah and Hamas militants who act under Iranian instructions and funding.
I would say like what the Bahraini interior minister said in his comment about his country's establishing peaceful relations with Israel. Minister of Interior Rashid Bin Abdullah Al-Khalifa said: "If Palestine is our Arab cause, then Bahrain is our fateful cause."
If the people of Gaza had full freedom, they would have said so as they are reeling under the arms aggression of Hamas in addition to the Iranian domination.
Hence, we can say that the most significant peace envoy in our region is Iran, and that is with the support of the reckless Erdogan's Turkey. Therefore, what Iran has done in our region is devastation and destruction that is not an insignificant matter. It has also contributed to the collapse of the concept of the Arab state, and even its downfall.
Iran has exhausted all its slogans and lies, undermining people's beliefs and exposing them to killing at the hands of terrorist groups. This scenario is what precipitated and fructified the peace process.
The evidence for this is that there was no demonstration to denounce the normalization of relations or establishing peace with Israel, and even the Assad regime itself remained silent. And this is another story.
The main story here is that Iran's crimes in the region have convinced the broad spectrum of our region about the necessity and inevitability of peace in order to protect our homelands.
https://saudigazette.com.sa/article/598070/Opinion/Voices/Iran-the-envoy-of-peace!
-----
Lebanon Between France's Roadmap and US Sanctions
By Hanin Ghaddar
17 September 2020
It seems Paris and Washington are playing "good cop, bad cop" when it comes to Lebanon.
French President Emmanuel Macron promises aid money the country desperately needs if the Lebanese political class abides by the road map he put in place, and threatens with sanctions if they don't, while Washington escalates its sanctions policy toward Lebanon by imposing an unprecedented batch of sanctions against Hezbollah's allies.
Whether Washington and Paris are coordinating or not, one thing is clear – Hezbollah and its allies are feeling the heat.
Right after the conclusion of the visits of Macron, and the US State Department's David Hale and David Schenker, the US Treasury hit Lebanon's political elite with exceptional sanctions, targeting two of Hezbollah's main allies, in a rare move against politicians close to the Iran-backed group.
Unprecedented Sanctions
The sanctioned officials are former Finance Minister and Member of Parliament Ali Hassan Khalil and former Public Works and Transportation Minister Youssef Fenianos. In a strong message to Lebanon's political elite, these sanctions were perceived as a warning to Hezbollah and its allies. Khalil is a senior official in the Amal political party while Fenianos is a member of the Christian Marada group, and according to the US Treasury, they both "provided material support to Hezbollah and engaged in corruption."
Hezbollah used its relationship with officials in the Lebanese government to siphon funds from government budgets to ensure that Hezbollah-owned companies won bids for Lebanese government contracts worth millions of dollars, the US Treasury said. It added that Fenianos also helped Hezbollah gain access to sensitive legal documents related to the Special Tribunal for Lebanon and served as a go-between for Hezbollah and political allies. Khalil used his position as finance minister to attempt to have US financial restrictions on Hezbollah eased and helped Hezbollah move money.
Although issued as counter terrorism sanctions, the context and rationale are focused on corruption, and the link between corruption and Hezbollah, something that the Lebanese street has been focusing on as well. And for the first time, the US has targeted officials outside Hezbollah's official circles.
These sanctions – although they spared the Free Patriotic Movement (FPM) leader Gebran Bassil for the moment – they were perceived as a warning sign to President Michel Aoun and his son-in-law Bassil, the latter of which has been threatened with sanctions before. Immediately, Bassil understood the message and felt threatened, to the extent that he criticized Hamas leader Ismail Haniyeh during his visit in Beirut last week, saying that the Hamas chief's visit hurt Lebanon's sovereignty and did not serve the Palestinian's cause. Bassil also indicated to Macron that his party would not interfere with Prime Minister-designate Mustapha Adib's attempts to form a government. Where France gave Adib two weeks to form a Cabinet, talks have stalled, and there is now talk that Adib will step aside.
But whether Bassil will actually refrain from interfering remains to be seen, especially given that Bassil has a record of throwing promises at the international community while adhering to Hezbollah's agenda and interests in Lebanon and the region.
Next Steps
The coming days will be decisive for Lebanon, as the country stands at a crossroad and looks at two very different scenarios.
First, if the "good cop, bad cop" dynamics between Washington and Paris succeed and Mustafa Adib manages to form an independent government, Hezbollah and its allies would be forced to surrender to the international community's conditions. Lebanon would then stand at a new crossroad, which is the long and complicated process of implementing reforms and restructuring its financial system. The new government should also be able – without hindrances – to oversee early elections based on a new, non-confessional, and representative electoral law. Eventually, hope for Lebanon and its institutions will be restored.
Second, if Adib fails to form a government and resigns from his post as a designate prime minister, Lebanon returns to square one in terms of government formation, and eventually the French initiative will be ceased, leaving Lebanon to face tougher circumstances. If the good cop decides to leave the scene, all measures and tools will be left to the bad cop – meaning more sanctions, diplomatic pressure, and conditionality on aid, including humanitarian aid.
Lebanon will further fall into the abyss of financial and economic collapse. All international efforts to help Lebanon – such as the conditional aid promised at the 2018 Paris donor conference and the IMF negotiations – will stop, and it is likely that security incidents and clashes will increase.
Of course, forming the government won't be the magical solution that will open the door for international aid and the bail out that Lebanon needs, but it is a small first step toward a process of reform, elections, and restructuring of the political system, without which Lebanon will surely become a failed state. The coming days will show if the political elite – mainly Hezbollah's allies – want to help Lebanon or if they remain more concerned with maintaining their power. Alas, the track record is not very reassuring.
https://english.alarabiya.net/en/views/news/middle-east/2020/09/17/Lebanon-between-France-s-roadmap-and-US-sanctions
-----
Oil And OPEC: Step Aside Seven Sisters, It's Time For The Seven Brothers
By Cyril Widdershoven
17 September 2020
OPEC producers stand at the precipice of unprecedented opportunity while international oil companies stagger from the fallout of COVID-19.
The current discussion in energy markets, exaggerated by ongoing media reports about peak oil (BP Energy Outlook 2020), fledgling demand from the International Energy Agency, and lower demand forecasts for 2020-2021 from OPEC, should not be seen as threatening members of the Organization of Petroleum Exporting Countries (OPEC), but maybe as an opportunity.
Most of the negative news is coming from the former Seven Sisters and their offspring, not from the likes of Aramco, ADNOC, Gazprom or KOC. There seems to be a media frenzy hitting oil, claiming the Era of Oil is over, or that we have reached peak oil demand. The reality, however, is a very different picture.
While the world's most famous energy organization, OPEC, celebrates its 60th anniversary, the organization needs a new strategy. The old guard in OPEC's Vienna headquarters, or those at the helm of the different national oil companies (NOCs) around the world, should re-assess the viability of its current crude oil export market strategies, and see if there is the option for an integrated oil market approach.
OPEC, the new kid on the block in 1960, after its establishment in Baghdad, has become the conservative factor in the market. The world has gotten used to it, which means market assessments are becoming stale, not vibrant. Looking at the real potential of NOCs, and the current market situation, a new opportunity is there to establish a new "Seven Brothers," made up of Aramco, ADNOC, KOC, NNPC, Sonatrach, Gazprom and INOC (Iraq National Oil).
Generally speaking, OPEC has been a success story, being a major market regulating factor, stabilizing oil prices and supporting global economic growth. Set up not only to increase the producer's share in oil revenues, but also to counter the market control of the so-called Seven Sisters of the time (Exxon, Mobil, Texaco, Chevron, Shell, Total, BP and ENI), OPEC can look back with a smile. This strategy has worked for decades, but it is now under extreme pressure.
Since the start of the 21st century, its overall market share has decreased substantially, while new non-OPEC producers have taken over. The re-emergence of the United States as the world's largest producer, and the proactive market strategy of Russia, and its former Soviet Union compatriots, has confronted the old OPEC guard with threats to its very existence. Still, OPEC's leaders, especially Saudi Arabia, the United Arab Emirates and Kuwait, have been preventing its demise by setting up an unforeseen, active, and successful partnership with Russia.
The Saudi-Russia-UAE triangle has been behind a reemergence of the market power of the group. Taking in a former political and energy adversary has been a masterstroke of statesmanship for Saudi Arabian Crown Prince Mohammed bin Salman, Abu Dhabi Crown Prince Mohammed bin Zayed and Russian President Vladimir Putin.
A successful OPEC 2.0, otherwise known as OPEC+, was set up, and was able to counter the immense demand-supply crisis of the last years. COVID-19, however, has been a black swan, not foreseen by anybody, reshaping markets, demand and supply and the future.
Until now, OPEC's producers have been reactive in the market, leaving traders, hedge funds and the former Seven Sisters to influence prices. The current high-noon scenario for international oil companies (IOCs), such as Shell, BP and others, is creating an opportunity that OPEC's producers can seize. Total media focus at present is on the fledgling role and future power IOCs.
Scenarios painted by BP, Shell and financial markets are bleak, as the financials are not favorable anymore. We could already be past peak IOC oil (and gas) production, with activist shareholders and media and government pressure continuing to force them to become green, and further dampen future production estimates. Lower investments combined with lower revenues, margins and dividends, will be the major threat to the position and power of the Seven Sisters.
The potential market vacuum, however, can and should be filled by NOCs and possibly independents, such as Petrofac. Even if demand for oil and gas will someday peak, the call on NOC oil will increase. Lower production by IOCs will shift demand to NOCs and new incumbents.
At present, IOCs are bleeding on all sides. Their market value is diminishing, while investors are leaving. The lack of pro-active strategies and possible overestimating their own power positions has become clear, but seems not yet to be recognized in London, The Hague and some other places. The integrated oil companies of the past will be removed or substituted by the new Seven Brothers of the Future. Their margins and financial powers are different, making a full-scale Seven Brothers scenario likely in the next 10-15 years.
OPEC strategists should be focusing not on demand-supply traditional issues, but setting up a strategy to make OPEC+ an integrated upstream-downstream powerhouse, controlling or mitigating market risks.
Keeping in mind the outflow of hydrocarbon financing at IOCs and independents, NOCs could be looking at a win-win situation, without changing dramatically its operations, just OPEC strategies. Let us not forget that NOCs are the lowest-cost producers in the world, with many supported by some of the largest sovereign wealth funds in the world.
A growing market power of the NOCs (or Seven Brothers) will also directly propone a reemergence of OPEC(+). If Vienna strategists and powers in Riyadh, Abu Dhabi or Moscow, are able to combine all, a new era is on the horizon. The Aramco's of the world have become integrated operators and market shapers.
Now is the time to integrate market power and political strategies, and integrate oil and gas upstream and downstream sectors in a new OPEC strategy, to shake and move markets.
New leaders are emerging already, such as Saudi Minister of Energy Prince Abdulaziz bin Salman al-Saud and the CEO of ADNOC, Sultan Ahmed Al Jaber, who have the potential to take the world's biggest oil organization forward, into a new era for black gold.
https://english.alarabiya.net/en/views/news/middle-east/2020/09/17/Oil-and-OPEC-Step-aside-Seven-Sisters-it-s-time-for-the-Seven-Brothers
------
OPEC+ Members Will Face Big Decisions During End-Of-Year Ministerial Meeting
By Cornelia Meyer
September 18, 2020
There were no surprises during Thursday's meeting of the Joint Ministerial Monitoring Committee of OPEC+, an alliance of the 13 OPEC member countries and 10 other oil-exporting nations.
During the meeting, which was chaired by Saudi Energy Minister Prince Abdul Aziz bin Salman and his Russian counterpart, Alexander Novak, members who have failed to comply with cuts to production quotas were once again admonished and asked to compensate for their overproduction.
There was no recommendation to change the trajectory of the cuts, which were agreed by all members in April to help stabilize the market amid falling demand as a result of the coronavirus pandemic.
Compliance for August was good: 102 percent according to OPEC, and 97 percent according to S&P Global Platts. However, some countries continue to produce above quota or are insufficiently compensating for past overproduction. The total backlog of barrels overproduced since May stands at 2.4 million barrels per day (bpd).
The identity of most of the laggards was no surprise. According to S&P Global Platts, Iraq over-complied marginally, but still remains 350,000 bpd above previously agreed compensation levels. Nigeria's production was 70,000 bpd above the quota.
However, the markets had been surprised when the UAE exceeded its quota by more than 20 percent. Authorities there cited seasonal extra demand for air conditioning and desalination as a reason. In a significant show of solidarity with OPEC + and its program, Emirati Energy Minister Soheil Al-Mazrouei traveled to Riyadh to attend the meeting and subsequent press conference in person, standing side-by-side with his Saudi counterpart.
While the compensation mechanism and the time for over-producers to compensate was extended from the end of the third quarter through the end of the year, Prince Abdul Aziz could not have been clearer, during his introductory remarks, in his scolding of countries that had failed to comply.
"Compliance is not an act of charity. It is an integral part of our collective effort to maximize the interest and gains of every member in this group," he said, adding: "In the face of uncertainty, the market will increasingly look at us for direction. We must demonstrate that we are disciplined and fully committed to our agreement."
These are wise words, indeed. The markets reacted well, with the price of Brent increasing by 2.7 percent on the day, and WTI by 2.2 percent. Fears over temporary production shutdowns in the Gulf of Mexico during the hurricane season also helped.
When all is said and done, OPEC+ members face the reality that demand is improving much more slowly than anticipated even a month ago. The International Energy Agency has downgraded its demand outlook twice in a row — by 140,000 bpd in its monthly oil report for August, and in September it further downgraded its demand forecast for the full year by 300,000 bpd.
Prince Abdul Aziz is correct to remind everyone that the credibility of the organization and its member countries absolutely depends on them complying with agreements. They have to walk the walk, not just talk the talk.
However, the question remains as to how much supply cuts can actually achieve in the face of lackluster demand developments. For sure, without the agreed cuts of 7.7 million bpd — preceded by reductions of 9.7 million bpd in May, June and July — prices would not have recovered from their April doldrums, when we saw decline in demand of about 30 million bpd amid the lockdowns that prevailed in most of the world.
When OPEC+ decided to taper the cuts from August on, the demand picture looked more optimistic. The virus had other ideas, however, and a resurgence of cases in Europe, as well as its continued unabated spread in India and America, gives cause for concern.
It is not all doom and gloom, though: the Organization for Economic Co-operation and Development has improved its global economic outlook. It now predicts the global economy will contract by 4.5 percent, compared with the 6 percent it forecast in June. This is more in line with the minus 4.9 percent prediction in June by the International Monetary Fund.
The big question during the full ministerial OPEC+ meeting, due to be held on Nov. 30 and Dec. 1, will be whether to extend the duration of the current level of production cuts, or stick to the schedule agreed in April, which would mean tapering current cuts by 1.9 million bpd from January.
A lot will depend on what is happening with demand at that time. Whatever is decided, we should not underestimate the difficulty of changing course, especially for poorer countries whose budgets depend on oil revenue amid a drastic, COVID-19-induced economic downturn.
It is impossible to get around the fact that supply is only one side of the equation, and that in the end what matters most to market equilibrium is the balance between supply and demand.
Prince Abdul Aziz did not allow himself to be drawn into the debate about what might happen during the next ministerial meeting. He did however say that he believes in flexibility and the willingness to move proactively and preemptively. "We will never leave this market unattended," he said.
And unlike at the beginning of the year, when Russia shunned Saudi attempts to cut production as the virus started to take a grip of the world, the prince's Russian counterpart, Novak, is now singing from the same hymn sheet.
----
Cornelia Meyer is a Ph.D.-level economist with 30 years of experience in investment banking and industry. She is chairperson and CEO of business consultancy Meyer Resources. Twitter: @MeyerResources
https://www.arabnews.com/node/1736261
-----
'Circle Of Peace' Can Heal Our Troubled Region
By Khalaf Ahmad Al-Habtoor
September 17, 2020
Congratulations to the peoples of the UAE, Bahrain and Israel, who, following Tuesday's historic signing of the Abraham Accords in the White House Rose Garden, can now look forward to a wealth of new opportunities in all fields of endeavor. These are exciting times, opening all kinds of doors for our children and grandchildren.
Thanks to the forward thinking of the UAE's Sheikh Mohammed bin Zayed Al-Nahyan and the Bahraini monarch Sheikh Hamad bin Isa Al-Khalifa, who embraced peace with Israel notwithstanding the inevitable critical chorus, there is an optimistic buzz in the air.
My appreciation also goes to Israeli Prime Minister Benjamin Netanyahu for ignoring the naysayers at home, who have been clamoring to annex Palestinian lands. But the person without whom peace would have remained a distant dream is US President Donald Trump.
Trump promised to cement a Middle East peace deal during his 2016 campaign. There were those who laughed at the suggestion. This may not be the deal he envisaged, which was roundly rejected by the Palestinians on the grounds of pro-Israel bias, and it was indeed heavily weighted in Israel's favor.
However, I think the Abraham Accords have far greater potential than the deal largely conceived by Jared Kushner, especially if they flourish and expand to include other major Arab countries. Together with Egypt and Jordan, which signed peace treaties with Israel in the past, the UAE and Bahrain are the seeds of hope that are destined to grow into permanent Middle East peace.
Until now, the Israelis felt empowered to take a hard-line stance on just about everything connected with the Palestinians, largely because they could and because they had absolutely nothing to lose. It stands to reason that, the more Israel is connected with its Arab neighbors on multiple levels, the more it will be open to making compromises.
Just about everyone in my part of the world seeks justice for the Palestinians and we will continue to demand that they receive their rights. The UAE and Bahrain have both recently reiterated their support for two states side by side, with East Jerusalem as the Palestinian capital. That said, instead of stomping on Emirati flags and referring to Emiratis and Bahrainis as "traitors," forgetting all the financial and diplomatic support they have been given over many decades, the Palestinians should quit their policy of self-isolation and begin talking, or else they risk being disregarded.
Notably, Hamas launched 15 rockets into Israel as soon as Emirati Foreign Minister Abdullah bin Zayed Al-Nahyan began delivering his speech on Tuesday. What exactly does Gaza, which is bleeding from poverty and joblessness, gain from such pinprick attacks when, more often than not, Israel retaliates with excessive force? The Palestinian residents of massively overcrowded Gaza live in misery because Hamas, Islamic Jihad and other militant groups are more attuned to militancy than peace.
I salute President Trump for driving the carriage with determination and transparency. He achieved the outcome he wanted because he would not take no for an answer. He does take a controversial approach in his dealings, which may rattle some people, but he is not afraid to take action and he almost always delivers on the big issues impacting the US and the world.
It is a pity that his successes are often underrated. For this step alone, he should be honored with a Nobel Peace Prize, even though the Nobel committee lost credibility when it chose President Barack Obama as a recipient early in his presidency.
Our utmost respect and appreciation go to Sheikh Mohammed for his courage and determination to keep the UAE as a pioneer in all fields and an ambassador for peace. Sheikh Mohammed realizes the importance of this new accord and the turning point it constitutes in the peace process in the region and the world.
As for me, I could not be happier. From a personal perspective, although I hoped to be able to visit Jerusalem in my lifetime, I did not really believe I would get the chance. Now I am looking forward to a journey of discovery, visiting historic sites, gaining fresh perspectives, exchanging views and even making new business partnerships.
Whatever the passport they hold, people are just people, with similar hopes and dreams. Once Israelis and Arabs begin listening to one another without self-defensive posturing, they will discover that the children of the Prophet Abraham have more in common than they imagined.
Cooperation in a spirit of friendship will certainly deliver enhanced security, stability and prosperity for the participating countries. Success will shine a light on the path, attracting others to complete this courageous "circle of peace," which will strengthen our hand against our shared enemies.
Peace is always a blessing, yet in the Middle East it has been exceptionally hard to achieve, primarily because some minds were glued to a single, unrealistic signpost pointing to nowhere. So many wasted years. So many wasted lives.
The reason our region is viewed around the world as a basket case is due to the fact that certain countries have been stuck in an ideological time warp. Iran is a glaring example: Its messages of hate have not changed since the 1979 Khomeini revolution. Iranians are suffering. The economy and currency are on the rocks and sanctions have decimated the country's oil revenues. If only the Iranian leadership would wake up and change course, everyone would greatly benefit. For one thing, there would be less money spent on weapons, leaving more available to better the people's standard of living.
I would urge the ayatollahs to cut relations with all armed proxies, end all support for terrorism, tone down the anti-Western/anti-Arab rhetoric and instead come to the table and join the circle of peace.
Lastly, it is my hope that this Israeli-Arab detente will not merely remain on paper but will be embraced by governments and citizens alike. Let us open our arms to a warm peace that will stand as an inspiration to all.
-----
Khalaf Ahmad Al-Habtoor is a prominent UAE businessman and public figure. He is renowned for his views on international political affairs, his philanthropic activity and his efforts to promote peace. He has long acted as an unofficial ambassador for his country abroad.
https://www.arabnews.com/node/1736071
------
How Much Is Palestine Worth?
By Hilal Kaplan
SEP 18, 2020
Israeli Prime Minister Benjamin Netanyahu and the foreign ministers of the United Arab Emirates (UAE) and Bahrain, Abdullah bin Zayed al-Nahyan and Abdullatif al-Zayani, signed agreements in Washington to normalize their relations, announcing the moves through U.S. President Donald Trump. This was a turning point that heralded a new Middle East, no matter which side of the coin you look at.
It was no secret that the UAE cooperated with Israel, especially in security and software, after the 9/11 attacks. Before the agreement, the air force pilots of the two states even joined military exercises together in Greece. However, it is the first time that a public and transparent alliance has been developed and maintained in company with a positive public relations campaign within these countries. It is necessary to see that Arab-Israeli relations have now been completely removed from the stage of hostility and have evolved to the level of friendly alliances in a drastic U-turn.
Philip Weiss, editor-in-chief of Mondoweiss, a blog covering U.S. foreign policy in the Middle East, published some important statements by Nimrod Novik, a member of the executive committee of Commanders for Israel's Security (CIS), on the Israel Policy Forum podcast, which we can consider as articulating the thoughts of Israel's security structure as well. I would like to bring to your attention some remarkable parts of that analysis.
According to Novik, there is only one problem with the F-35s that the UAE wants from the U.S. in exchange for its agreement with Israel: "The only question is how to downgrade some of the aircraft's systems so Israel will find that acceptable. Or how to provide Israel 'with all kinds of antidotes' to overcome the aircraft if it needed to."
The most important evidence that Israel is looking at the new wave of normalization with optimistic caution is its insistence that the F-35s are kept at a level that cannot damage its fighter systems in any case. However, there are many countries that are considered to be in line for a series of "peace agreements" that will ultimately benefit the U.S. and Israel and ultimately harm Palestine.
What Novik Said About These Countries Is Striking:
"I hear the same rumors that everyone else does. The Sudanese want to get off the U.S. terrorist list. And I'm not sure that the U.S. is ready to do it. I don't know ... Each one has their own pet project, what they would get for normalizing with Israel. I would hope that some of them, if they do go there, would insist on a bonus in the Palestinian context. But right now, they are really each to its own interests."
The wish of one of the senior bureaucrats supported by Israel is that Arab leaders demand something not only for themselves but also for the interest of Palestine. This portrays very accurately the pit that some Arab leaders are in. It seems the key question of the Arab-Israel alliance is "How much is Palestine worth," and every country gives its own answer to Israel to shake hands with them on Palestinians' blood-soaked soil.
Of course, Israel could not be the enemy of such infamy. Just think, even the requirement to withdraw from the occupied West Bank to normalize relations with Israel is not on the table, suspending settlements for show is enough – as long as business remains fine.
Israel is experiencing a purple patch in terms of Arab dictators. The fear of democratization that engulfed the rulers after the Arab Spring gave Israel exactly the chance for the "bromance" it was seeking. Most Arab leaders, under the coordination of UAE Crown Prince Mohammed bin Zayed (MBZ) and with the support of his prodigy, Saudi Crown Prince Mohammed bin Salman (MBS), have been included in this design.
In the past, there were Arab leaders with either Islamic or anticolonialist ideological engagements, even if they were kings or dictators. Today, however, a majority is ready, who market their personal interests as national interests, who do not see any harm in massacring Arab peoples from Egypt to Yemen or from Syria to Libya, because they are afraid of the idea of a switch to a democratic order in the Middle East. They see everything with a price tag as required by capitalist morality and are willing to sell Palestine cheaply.
While Palestine has been the short-term loser of the Arab-Israeli alliance, what gains and losses will be incurred in the long term remain unclear.
https://www.dailysabah.com/opinion/columns/how-much-is-palestine-worth
-----
Is There A Terrorism Threat in The Balkans?
By Harun Karcic
SEP 18, 2020
In early August, Serb Republic Interior Minister Dragan Lukac said: "Each and every terrorist act committed in Bosnia and Herzegovina was carried out by Wahhabis. Almost all terrorist acts committed on European soil, but also those around the world, have some connection to Bosnia and Herzegovina." His words were met with fierce criticism from many Bosnians, especially on social media.
What Lukac said is the latest in a series of controversial statements coming from various high-ranking Balkan politicians over the past year that aim to play on the worst fears of the international, particularly Western, public – terrorism. It is a salient feature of the ongoing demonization of Bosnia-Herzegovina's Muslim population that many Western analysts have thus far failed to comprehend, or worse still, fell for.
To be clear: Bosnia-Herzegovina does have hundreds of Muslims adhering to puritanical Salafi or Wahhabi interpretations of Islam. However, it is common knowledge that adhering to puritanical teachings does not translate to joining a terrorist group.
Second, the country has seen dozens of young men join the ranks of Daesh. Many were killed in the Syrian and Iraqi battlegrounds, while those that survived were returned and faced hefty prison sentences. Finally, Bosnia-Herzegovina has suffered devastating terrorist attacks, with the last major attack carried out by a Serbian citizen against the U.S. Embassy in Sarajevo exactly a decade ago, not by a Bosnian. It resulted in no deaths.
So why would a high-ranking Bosnian Serb politician be depicting his own country as a terrorist hub?
War Narrative
Essentially, it all boils down to two reasons: demonizing Bosniak Muslims and switching the fact-based war narrative.
Here is how it plays out:
During the 1992-95 war, the negative image of Bosnian Serbs in the West was widespread. Serb-run concentration camps such as Omarska and Keraterm where Bosniak Muslims were tortured and killed were compared in Western media to the Nazi camps Bergen-Belsen and Auschwitz.
Bosnian Serb politician Biljana Plavsic, a former biology professor at the University of Sarajevo and a leading figure in Radovan Karadzic's inner circle, was likened to Nazi doctor Joseph Mengele.
The destruction of Europe's autochthonous Muslims prompted Holocaust survivors such as Elie Wiesel to plead to former U.S. President Bill Clinton to stop the killings. The image of Serbs as genocidaires lingered for years after the war.
Then, in the already paranoid post 9/11 atmosphere where fear and suspicion of Muslims was almost palpable, came a spate of terrorist attacks throughout Europe – in Madrid (2004), Amsterdam (2004), London (2005), Paris (2015), Brussels (2016), Nice (2016) and Berlin (2016), carried out by violent extremists who claimed to be Muslims.
These attacks had a ripple effect on the Balkans and came as a blessing in disguise to Serbian and Croatian nationalists. They realized it was a perfect opportunity to jump on the bandwagon of America's "war on terror" and rid themselves of their genocidaire image. They began wisely utilizing America's counterterrorism vocabulary and began telling the Western public what it wanted to hear – that they too had a problem with "Islamic extremists" and that the 1992-95 war was in fact a "counterterrorism" operation.
In fact, they went as far as to depict the deeply secularized Bosniak Muslims – for whom alcohol consumption was/is no taboo and whose mosque attendance boils down to a few times a year – as nothing less than "Islamic extremists."
Examples Are Plenty
Milorad Dodik, a Bosnian Serb member of the country's tripartite presidency, has consistently claimed that Bosniak Muslim politicians want to create an Islamic state and that they are planning to give 150,000 Muslim migrants citizenship to change the country's religious makeup.
He also claimed that the Bosniak Party of Democratic Action (SDA) wants to set up an "Islamic state" and introduce "Islamic law" – even though the party has never gone further than supporting the introduction of religious education in primary schools.
Furthermore, a lobbying document from 2018 signed by Dodik and addressed to U.N. Secretary-General Antonio Guterres demonstrates how the Republika Srpska has been attempting to frame Bosnia-Herzegovina as a European "safe haven for terrorists" by claiming that "the SDA party's policies and actions during and since the 1990s war have turned BiH (Bosnia-Herzegovina) into a sanctuary for (terrorists)."
In a similar vein, Serbian Foreign Minister Ivica Dacic issued similar "warnings." During an interview last year, he said: "(Bosniaks) are waiting to pass 50% (in population) so they can create the first Islamic state in the middle of Europe," and then menacingly threatened, "We won't ever allow Bosnia to become an Islamic state."
During a visit to a small hamlet in eastern Bosnia-Herzegovina, Aleksandar Vulin, Serbia's minister of defense and President Aleksandar Vucic's right-hand man said, ''The first Christian head fell right here ... so let the whole world see what the path of (terrorism) and path of hatred is.'' He then added how this ''path of (terrorism)'' was later seen ''on the beaches of Tunisia, on the streets of Paris and in New York.''
As mind-boggling as it may be, Serbia's defense minister was, in fact, linking Bosniak Muslims to al-Qaida and Daesh extremists who had carried out attacks in Tunisia, France and the United States.
Likewise, Croatian ethnonationalism is being directed against Bosniak Muslims by blaming them for the country's failure as a state and depicting Bosnia-Herzegovina as a terrorist hotbed.
Speaking of the rising terrorist threat in Europe, Miroslav Tudjman, son of Croatia's first President Franjo Tudjman, similarly said: "What is happening now in Europe is what happened in BiH in the 1990s. It was the beginning of today's Islamic terrorism.''
More famously, in 2019, Croatia's then-President Kolinda Grabar-Kitarovic said of Bosnia-Herzegovina, "The country is now controlled by militant Islam, which is dominant in setting the agenda,'' while in 2017 she claimed that the country was harboring "5,000 Salafists, who along with their supporters make up 10,000 people with very radical rhetoric and intentions." Both statements were dismissed as pure fabrications by Bosnian politicians and security experts. Questioning Bosnia-Herzegovina's security and implying that Bosniak Muslims are the root cause of insecurity in the Western Balkans only deepens the narrative that there is a growing need to create a separate Croat entity in Bosnia-Herzegovina.
Creating such a nonexistent threat falls in line with Belgrade's and Zagreb's destabilizing foreign policies toward Bosnia-Herzegovina. With such a combustible mix of fake news, fabricated links with international armed groups and fallacious reports, Bosnia-Herzegovina is depicted as a present-day security risk, while Bosniak Muslims are projected as being tolerant toward, if not outright, "Muslim extremists." Past military action against such "Muslim extremists" is thus shown as a legitimate endeavor, an acceptable option on par with how democratic Western states fight terrorism.
The problem occurs when such deliberate demonization of an entire nation is taken at face value by European journalists, politicians or academics whose repetition of these claims only plays into the hands of the nationalists who constructed them. This was seen in French President Emmanuel Macron's Bosnia-Herzegovina being a "ticking time bomb" comment and in Austrian Prime Minister Sebastian Kurz and Czech President Milos Zeman claiming the country was a potential base for extremism.
In a similar vein, American professor Jessica Stern who authored the rather controversial book "My War Criminal: Personal Encounters with an Architect of Genocide" clearly fell for the Serbian nationalist narrative by arguing that there is "some truth to ... Karadzic's claims that (Alija) Izetbegovic had cultivated (terrorists)."
Serbian and Croatian nationalists almost exclusively point to the wartime presence of a small band of rag-tag and undisciplined foreign Muslim fighters (the al-Mujahedeen unit) that fought alongside Bosnian government forces as infallible evidence of Bosnia-Herzegovina's links with jihadism.
It is worth mentioning that these fighters entered Bosnia-Herzegovina through Croatia since Sarajevo was besieged; hence they could have only done so with the full acquiesce of Croatia's intelligence services.
Numbering only a few hundred, the "mujahedeen" certainly cannot be blamed for radicalizing the remainder of Bosnia-Herzegovina's eventually 200,000-strong army – which included many pro-Bosnian Serbs and Croats.
It is worth mentioning that Bosnia-Herzegovina went to great lengths to join Western clubs such as the EU and NATO. Not only did the country expel all foreign Muslim fighters after the war, but it violated its own laws and stripped naturalized former fighters and humanitarian workers of their Bosnian citizenship, leaving these Middle Easterners in legal limbo.
Serb And Croatian Nationalists
The Serbian and Croatian revisionist machinery is clearly adamant about changing the established fact-based narrative by playing into the fears of the West. By fabricating charges attempting to link Bosniaks to terrorism, they want to convince the international community that Bosnia-Herzegovina is not only a dysfunctional state but a terrorist hub too – and hence make their case for secession more plausible.
Such thinking results in a paradoxical situation where some of the highest-ranking Bosnian Serb and Bosnian Croat politicians accuse their own country of being a failed state prone to terrorism and openly call for its dissolution.
Serb and Croat nationalists, along with their backers in Belgrade and Zagreb, continue pushing the plot because they see it as an effective tool in pursuing their unfinished war against Bosnia-Herzegovina and its majority Muslim population by retroactively justifying crimes their forces committed. It is also a useful smokescreen to camouflage Serbia's and Croatia's irredentist aspirations toward Bosnia-Herzegovina's territory.
For – if you can depict Bosnia-Herzegovina as being unstable, dysfunctional and on top of that an extremist safe haven – then you can surely garner Western support for its dissolution as the only viable solution.
And that is exactly what Serbian and Croatian nationalists, overtly or covertly, want.
-----
* Broadcast journalist covering the Balkans, Turkey and the Middle East and a fellow at the Center for Advanced Studies in Sarajevo
https://www.dailysabah.com/opinion/op-ed/is-there-a-terrorism-threat-in-the-balkans
------
Libyan Protests, Government Manifesto And Future
By Imad Atoui - Rania Khalouta
SEP 18, 202
Libya currently has a tricky political landscape due to the recent cease-fire announcement. The cease-fire call, announced by head of the U.N.-recognized Government of National Accord (GNA) Fayez Sarraj opened doors to both parliamentary and presidential elections in March. Though the cease-fire announcement was welcomed by some local and external actors, the political cells that had seemingly vanished took the opportunity and brought out their hidden agendas and future political plans.
What happened in Tripoli was quite expected. The intense conflict between local enemies, backed by external powers, would have never ended up as peacefully as the media portrayed. On top of geographic diversity and ethnic differences that separated the east and the west, the political divergence created a bloody divide between the GNA and the western wing of Tobruk with warlord Gen. Khalifa Haftar forces.
Even though the Libyan dilemma is due to external influence, the current turmoil in Tripoli is far from being an explicit dispute between external powers. Libya has been strategically important for world powers, but the coronavirus pandemic has curbed the offensive policies of these powers since their energies are being consumed back home in combating COVID-19.
This means that in any circumstances, external powers never take the risk of fighting one another on the ground. In other words, even if the GNA collapses to external involvements, there is unlikely to be a face-off between Russia backed by China against the United States alongside the European Union. So, how do we understand the Libyan protests and the move against the GNA?
Strategic Points
In fact, the announcement of a cease-fire that stipulates the departure of foreign mercenaries will reduce the military presence of external players locally, if the Libyan political resolution does not work on external agendas at this critical time when there are potentially massive shifts taking place in the world order.
None of the major powers would take a risk in confronting its rivals unless it's strategically sound. Libya is strategically important since it presents a checkpoint against rivals and a military barrack for the one who holds it.
For instance, the U.S. wants to maintain a connection between its fleet in the Mediterranean and the Indian Ocean through the Suez Canal to guarantee the line of military supplies from European countries in case of war.
Again, this is not enough if the U.S. does not hedge the Russians and control all maritime lines. The U.S. overcame the Soviet Union during the Cold War because Washington succeeded in containing and besieging the Russians in the Black Sea.
Two Aspects
Therefore, what happened in Libya could have two different explanations. The first explanation is that the U.S., with its EU allies, seeks to shake the GNA and potentially risk the Turkish partnership with the GNA.
In other words, Turkey plays in the Mediterranean vacuum left between the U.S. and Russia. This will weaken the Turks who will be forced to respond to U.S. demands to prevent the Russians from using the Bosporus. This explanation clearly matches the written manifesto of the Libyan interior minister because it accuses the GNA authorities, instead of calming down the protests and maintaining the government.
The second explanation is that the happenings in Tripoli could have been crafted by Russia since its agent Haftar is ignored. This is because, after the division, the western Libyan wing, the Tobruk parliament headed by Aguila Saleh fell under the Western powers while Russia became unrepresented with its wanted agent Haftar.
Due to this, the Russians could have returned through a different figure that would supersede Haftar. Many Libyans expect Saif al-Islam Gaddafi to be this figure. There has to be a period of transition though for the new figure to be adopted as a political resolution for Libya.
If this happens, the Russians would aim to align with the Turks against the U.S. in the Mediterranean and other spheres where both the states' interests coincide.
Both scenarios don't need to involve either the Americans or the Russians. In fact, there could be a likely involvement of local actors that move from one bloc to another.
There could be actors with multiple alliances, whether these are regional or international but have influence in the region.
There are explanations that the Libyans want to oust Sarraj due to social and economic problems that the country experiences. Indeed, Libyans want a political resolution distant from external interference, and there has been an initiative taken by the GNA. But then, what would happen without the involvement of any external factors?
-----
*Research associate at Center for Islam and Global Affairs (CIGA) at Istanbul Sabahattin Zaim University
**Independent researcher, University of Ferhat Abbas, Setif, Algeria
https://www.dailysabah.com/opinion/op-ed/libyan-protests-government-manifesto-and-future
-----
URL: https://www.newageislam.com/middle-east-press/new-age-islam-edit-bureau/middle-east-press-on-abraham-deal-and-the-role-of-france-in-lebanon-new-age-islam-s-selection-18-september-2020/d/122880
New Age Islam, Islam Online, Islamic Website, African Muslim News, Arab World News, South Asia News, Indian Muslim News, World Muslim News, Women in Islam, Islamic Feminism, Arab Women, Women In Arab, Islamophobia in America, Muslim Women in West, Islam Women and Feminism