By New Age Islam Edit Bureau
23 September 2020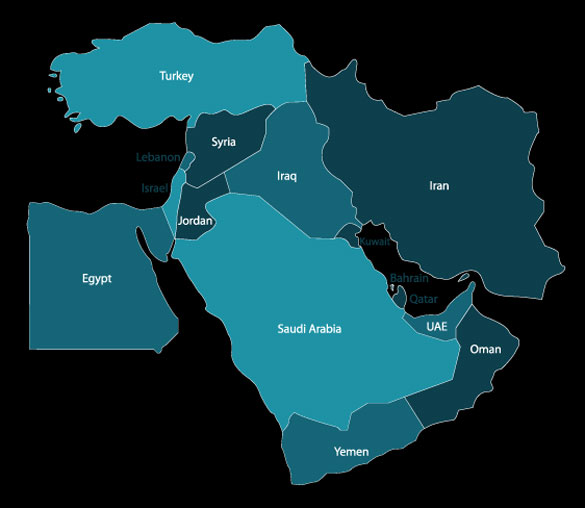 •Redefining Anti-Semitism On Facebook
By Neve Gordon
•Turkey's Foreign Policy Becoming Alarmingly Militarized
By Metin Gurcan
•Hamas Members See 'False Unity' With Palestinian Authority
By Adnan Abu Amer
•It's Time to Build A New, Peaceful Middle East
By Mustafa Al Zarooni
------
Redefining Anti-Semitism On Facebook
By Neve Gordon
22 Sep 2020
With its 2.7 billion users, Facebook is the world's largest and arguably most influential social media platform. Therefore, it comes as no surprise that right-wing Zionist organisations have identified it as a key platform to promote their agenda.
Several years ago, for example, the Israeli Ministry of Strategic Affairs alongside students from IDC, an Israeli university in Herzliya, helped create ACT.IL, an "online community that will act to promote a positive influence on the international public opinion towards the state of Israel via social media platforms". ACT.IL established an army of trolls and then developed an app to make their work more effective by coordinating mass reporting of Facebook posts critical of Israel.
Soon, it became clear that no army of trolls can cope with monitoring the massive amount of content on Facebook. That is why, right-wing Zionist organisations have recently begun pressuring Facebook to include criticism of Israel as part of its own definition of hate speech. Their objective, in other words, is to force Facebook to alter the algorithms it uses to detect hate speech so the company's own algorithms will automatically remove any criticism of Israel from the platform. Algorithms, they realised, are more efficient than trolls.
Working closely with the Israeli government this past summer, the pro-Israel lobbying group StopAntisemitism.org launched the new campaign after receiving funding from right-wing philanthropist Adam Milstein.
In July, Orit Farkash-Hacohen, Israel's Minister of Strategic Affairs, published an op-ed in Newsweek urging social media companies to root out the anti-Semitic "virus" by fully adopting the International Holocaust Remembrance Alliance (IHRA) working definition of antisemitism.
A few weeks later, on August 7, 120 organisations representing the "who's who" of Zionist right-wing groups sent a letter to Facebook's Board of Directors, calling upon them to fully adopt the IHRA definition as the "cornerstone of Facebook's hate speech policy regarding antisemitism".
This definition, which has been endorsed or adopted in some official capacity by more than 30 countries, includes 11 examples of anti-Semitism, several of which involve criticism of Israel. This is just the latest concrete manifestation of how any critique of the Israeli government and its politics now assumes the taint of anti-Semitism.
There is, to be sure, some irony here. Historically, the fight against anti-Semitism has sought to advance the equal rights and emancipation of Jews. Yet, in the IHRA definition those who speak out against the subjugation of Palestinians are called anti-Semites.
Thus, instead of enabling the struggle against those wish to oppress, dominate and exterminate Jews, this new definition of anti-Semitism comes after those who wish to take part in the struggle for liberation from colonial rule. In this way – as Judith Butler has observed – "a passion for justice [is] renamed as anti-Semitism".
Yet, the people behind this campaign are neither interested in irony nor in justice, and certainly not in justice for Palestinians. As Lara Friedman, the president of the Foundation for Middle East Peace who wrote an expose on the Facebook campaign for Jewish Currents, has pointed out, their letter to the Board of Directors "represents the latest front in the battle to use the IHRA definition to officially exclude criticism of Israel from the bounds of acceptable discourse".
The campaign seems to have had an immense impact. Four days after receiving the letter from the Zionist organisations, Guy Rosen, Facebook vice president for Integrity, announced the organisation had updated its hate speech policy to take into account certain kinds of implicit hate speech, such as "stereotypes about Jewish people controlling the world".
Monika Bickert, Facebook's vice president of content policy, sent a letter to the signatories, noting the company "draws on the spirit – and the text – of the IHRA", and that under Facebook's policy, "Jews and Israelis are treated as 'protected characteristics'".
Sheryl Sandberg, Facebook's chief operating officer, even wrote a personal note to Milstein, who financed the campaign. She assured him that the IHRA definition has been "invaluable – both in informing our own approach, and as a point of entry for candid policy discussions with organizations like yours".
Yet, the company still seems to be reluctant to adopt the parts of the definition that relate to Israel, and it is not coincidental that in Facebook's responses they mention only hate speech towards Jews.
Friedman from the Foundation for Middle East Peace cites senior Facebook official Peter Stern who three months before the campaign was launched asserted that: "We don't allow people to make certain types of hateful statements against individuals. If the focus turns to a country, an institution, a philosophy, then we allow people to express themselves more freely, because we think that's an important part of political dialogue … and that there's an important legitimate component to that. So we allow people to criticize the state of Israel, as well as the United States and other countries."
Unsurprisingly, Facebook's new hate speech policy has not satisfied the pro-Israel lobby, and in the August 7 letter, part of the ire was directed towards Stern, claiming that he had "admitted that Facebook does not embrace the full adoption of the IHRA working definition because the definition recognizes that modern manifestations of antisemitism relate to Israel".
In a tweet responding to Sandberg's letter, Milstein made it clear the campaign will continue: "We look forward to working with @Facebook to ensure #antisemitism is eradicated from the platform and the #IHRA working definition of antisemitism is fully adopted by your organization."
On the other side of the political spectrum, a group of scholars (myself included) specialising in anti-Semitism, Jewish and Holocaust history, and the Israeli-Palestinian conflict wrote to Facebook about the dangers of adopting the IHRA definition.
While urging Mark Zuckerberg to "fight all forms of hate speech on Facebook", we called on him to refrain from "adopting and applying a politicized definition of antisemitism, which has been weaponized to undermine free speech, in order to shield the Israeli government and to silence Palestinian voices and their supporters".
If Facebook does eventually bow down and include the full IHRA definition in its algorithms, free speech on Israel/Palestine, which is already under immense pressure, will receive a lethal blow. It is up to Facebook users to voice their concern by notifying Zuckerberg and Sandberg that they will abandon the platform the moment the media giant decides to adopt the IHRA definition. Ultimately, we, the users, do hold the power.
https://www.aljazeera.com/opinions/2020/9/22/redefining-anti-semitism-on-facebook/
----
Turkey's Foreign Policy Becoming Alarmingly Militarized
By Metin Gurcan
Sep 22, 2020
As recently as early September, Turkish media was beating the war drums as tensions escalated with Greece over territorial and gas exploration rows in the Eastern Mediterranean. The pro-government media, in particular, was abuzz with commentaries on how Turkey's military power was superior to that of Greece and how Turkey would easily win a potential war with its neighbour. The same pro-government commentators and retired generals are now lauding the merits of diplomacy and dialogue while accusing those who fail to change tune of promoting tensions and war.
Such abrupt turns on key matters of national interest have become alarmingly frequent in Turkey since President Recep Tayyip Erdogan assumed super executive powers in 2018, showing that Ankara's foreign policy has fallen into the trap of short-termism and become increasingly unpredictable.
Moreover, almost everyone in Ankara feels entitled to speak on foreign policy matters. The president's spokesperson and communications chief as well as the ministers of Defense, Economy, Energy and even the Interior have come to readily pass a comment. Ranting against Turkey's adversaries is today a highly popular thing in Ankara. Foreign policy bluster has seemingly become an easy way for members of the ruling Justice and Development Party (AKP) to raise their profiles and advance their political careers. It is usually riskless and with high populist returns.
Amid these frequent about-turns and the cacophony of messages, foreign policy in Ankara today is a realm of inconsistency and confusion.
In the past two years, Erdogan has claimed credit for any bold foreign policy move, including Turkey's military operation in northeast Syria in October 2019, its maritime deal with Libya the following month, and efforts to assert itself in Africa and the Eastern Mediterranean. But when it comes to less illustrious events such as Washington's retaliation for Ankara's purchase of Russian air defense systems, President Donald Trump's brash letter to Erdogan over Syria, the killing of 36 Turkish soldiers in a strike in Idlib or Greece's militarization of Aegean islands near Turkey's shores, no one is around to be accountable to the public.
In short, foreign affairs have become a tool to furbish Erdogan's image, the result of which is a highly personalized foreign policy.
On Sept. 17, for instance, presidential spokesperson Ibrahim Kalin framed Ankara's decision to pull a research ship out of disputed waters in the Mediterranean Sea as Erdogan's personal gesture to Greece. "Our president has given a chance to diplomacy again. Hopefully, the Greek side will use this as an opportunity to advance the talks," he said.
A grave repercussion of Erdogan's foreign policy posture, which has come to mirror his short-tempered and polarizing style in domestic politics, is the erosion of institutional decision-making and execution on foreign policy matters. The Foreign Ministry's institutional capacity has been seriously damaged and overly politicized, including through nepotistic appointments and promotions.
Since 2018, the gap between Ankara's dreams or desires and the reality on the ground or the realpolitik has widened as well. Ankara has come to pursue dreams of "spoiling games" by others rather than a foreign policy based on its economic and military capacity. The defensive, status quoist leaning of Turkey's foreign policy in the past was hardly the best example, but its current offensive, revisionist brand is devoid both of a grand strategy and a capacity matching ambitions, which makes it extremely risky. Because of its failure to develop a realistic, rational and strategic framework, Turkey has grown increasingly isolated, trying to compensate for its risky loneliness with revisionist military activism.
Until the 2010s, Ankara used only limited military force to manage a complex, multi-threat environment. Its main priority was the four-decade domestic conflict with the outlawed Kurdistan Workers Party (PKK). Diplomacy and deterrence were used to freeze rivalry in the Eastern Mediterranean and in the Cyprus conflict. This began to change in the summer of 2018 when Erdogan assumed sweeping powers under a new executive presidency system.
Turkey's embrace of muscular methods is rooted in profound transformations in its external environment and domestic dynamics.
Externally, Ankara's threat perceptions have shifted east and south, owing to growing security risks in the Eastern Mediterranean, Iraq, North Africa and Syria, and to strategic competition with Egypt, Russia, Saudi Arabia, the United Arab Emirates and other regional powers. Ankara was particularly unnerved by NATO's passivity on its southern flank during the Syria crisis, which contributed to a security vacuum there. In relying on the People's Protection Units — the PKK's Syrian franchise — to counter the Islamic State, Western powers ignored or dismissed Turkey's well-known concerns. Also, there is a pervasive and enduring sense among the Turkish ruling elite that the Western security block failed to adequately support Ankara during and after the coup attempt of July 2016.
A number of domestic factors have also driven the militarization of foreign policy. First, foreign policy has become a crucial plank of Ankara's political agenda since the executive presidency system took effect. Military actions abroad enjoy strong popular support and help sustain Erdogan's popularity. In particular, his embrace of a more nationalist discourse at home has helped consolidate his de facto coalition with the ultranationalist Nationalist Movement Party.
Second, military deployment abroad is popular with the armed forces themselves. It boosts morale and motivation through extra pay and promotion opportunities and provides valuable experience in joint force operations.
A third domestic driver of Turkey's more militaristic approach is its role in harmonizing ties between the military and civilian leadership, who agree on the need to enhance Turkey's military capabilities and defense industry. The military is more concerned with the technical dimensions of this consensus as part of a transformation and restructuring process called Vision 2033. Politicians, meanwhile, are keen to use this new capacity and energy in domestic and foreign policy. They also hope that keeping the army busy abroad will make civilian control of the military easier as the generals focus on external rather than domestic affairs. Finally, the boom in the Turkish defense industry allows Ankara to pursue a more independent strategy and display its defense systems for the purpose of international marketing.
Foreign policy is increasingly becoming a tool of daily politics at home, shaped by a populist approach that prioritizes domestic consumption and thus glues foreign policy to the government's domestic political agenda.
The foreign affairs field has become intertwined with political career planning as AKP politicians are now easily appointed as ambassadors or to other foreign posts.
The decision-making process is often devoid of comprehensive consultations and transparency, leading to uncertainty, arbitrariness and unpredictability in foreign policy decisions.
All senior figures in Ankara feel free to go into the realm of foreign policy, which often results in a muddle of messages. For foreign actors, especially those in the West, this could create confusion as to who is their interlocutor on the Turkish side and fuel a perception of a deepening governance and management crisis in Ankara.
What will the mood in Turkey be next week on the rows in the Eastern Mediterranean? Will it remain in favour of dialogue or reverse to warmongering? Such questions are becoming increasingly hard to answer as seven days is now too long a period in Turkish foreign policy.
https://www.al-monitor.com/pulse/originals/2020/09/turkey-libya-syria-six-problems-aggressive-foreign-policy.html
-----
Hamas Members See 'False Unity' With Palestinian Authority
By Adnan Abu Amer
Sep 22, 2020
Despite the meetings and steps undertaken by Hamas' and Fatah's leaders to present a united front following Israel's normalization agreements with the United Arab Emirates (UAE) and Bahrain, Hamas' middle leadership level and popular organizational bases do not place great trust in what they called "false unity," arguing that Fatah and the Palestinian Authority (PA) have shown a lack of credibility when it comes to reconciliation with Hamas in the past.
For them, Fatah and the PA efforts are not patriotic but rather tactical, strategic, temporary and stem from their own interests. They claim the PA and Fatah did not change their security services' approach toward Hamas in the West Bank, as they continue to arrest and summon Hamas cadres despite the positive meetings in front of the cameras and under the pretext that they fear Hamas will take control of the West Bank as it did in the Gaza Strip in 2007.
The Committee of Families of Political Prisoners in the West Bank, a nongovernmental institution concerned with the affairs of Hamas members imprisoned by the PA, said in its monthly report issued Sept. 10 that the PA continues its violations, arresting 30 political activists, summoning 33 people, and raiding nine homes and workplaces. The violations, according to the report, targeted 24 former prisoners, 24 released political prisoners, university students, journalists, teachers and university lecturers, most of whom are Hamas cadres. The most violations were recorded in the West Bank city of Hebron, followed by Jenin and Nablus.
Nayef Rajoub, former minister of endowments in the Hamas-run government and a Hamas leader in the West Bank, told Al-Monitor, "The movement welcomes any step to end the division and bless any effort in this direction. Yet our experience with the PA has been bitter. Numerous agreements were signed with the PA in the presence of regional and international witnesses. Every time, the PA would circumvent what was agreed upon. Based on that, we need to see how it is going to act on the ground in order for the Palestinian street to be reassured and see that it is being serious in overcoming differences and divide."
"Based on that," Rajoub added, "the PA needs to implement what is being said on the ground without contenting itself with media remarks and meetings. This is because it is a shame that the arrests, summons and harassment of Hamas in the West Bank continue."
"I fear that the [rapprochement] steps taken toward Hamas may be tactical and stemming from the PA's own interests after it reached a dead end, and that it wants to use [the Hamas] card in front of Israel and the Americans," Rajoub continued.
Since the outbreak of the coronavirus in the West Bank in February, the PA has summoned and arrested Hamas activists across the territory and investigated with some into their social media posts. That has prompted Shaker Amara, a prominent Hamas leader in the West Bank, to describe such a policy as an act of sabotage of national efforts and a consolidation of the divide.
However, Ehud Hamo, a correspondent for Israeli Channel 12 in the West Bank, revealed in a Sept. 16 report that the PA leadership issued instructions to its security forces in the past days following the signing of the Arab normalization deals with Israel in Washington not to arrest any Hamas member unless it is an extreme, sensitive case.
Yahya Moussa, a Hamas leader in the Gaza Strip who also chairs the Human Rights and Oversight Committee at the Palestinian Legislative Council, told Al-Monitor, "Since its inception, the PA has taken the path of negotiations with Israel. It is unwilling to change this course because its interests are correlated with Israel, despite the rupture today. We are in a position that will neither lead us to a national reconciliation nor to resist the occupation. I am not optimistic about any upcoming steps, because the PA is not serious about that and it does not want to have a competitor or any other program in the political arena. It even views the green Hamas flag as an existential threat. Abu Mazen (Mahmoud Abbas) no longer has a political presence; no one raises the phone to speak to him and everyone is waiting for the end [of his term]. It is strange how all of a sudden Hamas steps in to save him with the courteous remarks."
Although pessimism prevails over Hamas' middle leadership about the rapprochement with Fatah, Hossam Badran, a member of Hamas' political bureau who is in charge of the national relations' file, said in a televised statement on Sept. 15, "Hamas seeks to stand by Fatah and all Palestinians in the liberation battle if there is an agreement on the popular resistance and there are contacts to solve the internal Palestinian situation."
Meanwhile, some PA circles believe that Jibril Rajoub, secretary-general of the movement's Central Committee who is leading the efforts to communicate with Hamas, is not backed by all of Fatah. They believe he is seeking rapprochement with Hamas for his own personal gains among Palestinians and not to achieve Palestinian reconciliation.
Sari Arabi, an expert on Islamic movements and an author for Arabi21, told Al-Monitor, "Hamas believes that a rapprochement with the PA is better than a rupture, even though it does not lead to a serious reconciliation, a real unity or a shift in the PA policy."
He said, "Hamas cannot refuse to communicate with the PA, even in the media, in order to counter the annexation and normalization plans, although the PA benefits from Hamas' propaganda among the Palestinians. Yet the problem resides in some of the Hamas leaders' exaggeration when it comes to unity with Fatah. That is why they need to listen more to the middle leadership level whose vision is realistic when it comes to the PA. The true reconciliation and serious popular resistance imply a confrontation with the Israeli occupation, which the PA's ruling class rejects."
Commenting on rapprochement, sceptics within Hamas believe the PA has not given leeway for any serious popular resistance and has not led any effective resistance since the United States declared Jerusalem as the capital of Israel and announced the Mideast peace plan.
https://www.al-monitor.com/pulse/originals/2020/09/palestinian-fatah-hamas-reconciliation-talks-no-trust.html
-----
It's Time to Build A New, Peaceful Middle East
By Mustafa Al Zarooni
September 22, 2020
Peaceful coexistence is a hallmark of developed nations and regions. The ability to resolve conflicts by peaceful means can empower nations, allowing them to focus on more important aspects of a nation, such as building trust and social cohesion, education, healthcare, etc.
Yet, countries in the Middle East have been embroiled in conflicts for years. Ideological differences, wars have consumed much of our attention. A few countries have made progress in the region, which should inspire others to follow their footsteps. But the Arab world is still beset with dilemmas on how to move on and make policy choices that keep the best interests of people in mind.
Some countries continue to play a populist role, keeping up an image of struggle and resistance. They are stalling the progress of their country and are unwilling to build relations with neighbours. Building secret relations with enemies does little to bridge the trust deficit created over the years. Despite being a part of the region, they are not contributing to its progress in any meaningful way.
Take, for example, some major developments of the past few years, including annexing the Golan Heights and moving of the US embassy in Israel to Jerusalem. There was no real opposition against these steps, not even a word when Israeli Prime Minister Benjamin Netanyahu announced annexation of 30 per cent of the West Bank. Did any country stand up to Israel and suggest ways to stop annexation from happening and open doors for discussions and negotiations?
The UAE took the lead and the leadership saw reason in extending a hand of friendship to Israel. By establishing diplomatic ties with Israel, it has brought the issue of two-state solution to the forefront. Bahrain is supporting the UAE, and now it remains to be seen when will more Arab countries follow suit, establish relations with Israel and demand recognition for Palestine.
Peace between states, political dialogue and negotiation have always been fundamental pillars of successful diplomacy that can help settle complex issues afflicting the region.
The UAE firmly believes that extending bridges of communication is the fastest way to security and stability. This explains the country's bold step to sign a peace treaty with Israel.
Israel now must highlight its true intentions towards Arabs. The Palestinians, meanwhile, must reassess their plans. The government is still living under an illusion of demands that have left no room for compromise.
Perhaps, it is the time for them to have a more youthful and open-minded government that can fathom what does "peace for peace" truly mean.
https://www.khaleejtimes.com/editorials-columns/its-time-to-build-a-new-peaceful-middle-east
-----
URL: https://www.newageislam.com/middle-east-press/new-age-islam-edit-bureau/middle-east-press-on-anti-semitism-turkey-s-militarised-foreign-policy-and-hamas-new-age-islam-s-selection-23-september-2020/d/122921
New Age Islam, Islam Online, Islamic Website, African Muslim News, Arab World News, South Asia News, Indian Muslim News, World Muslim News, Women in Islam, Islamic Feminism, Arab Women, Women In Arab, Islamophobia in America, Muslim Women in West, Islam Women and Feminism