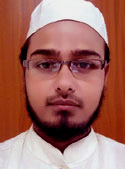 By Ghulam Ghaus Siddiqi, New Age Islam
18 December 2019
There is a section of Muslims who have dominantly devoted their life to focusing on how their beloved country India can be protected from threats. The question is, what are the threats facing India which might attack diversity and integrity of the country and its well-known spiritual values? This is a worrying state of affairs for both Muslim and non-Muslim citizens of India.
For the last decade, the sect that has been playing the most prominent role in attacking the spirituality of Islamic religion is the "jihadist sect". The jihadists not only committed rebellion against Islam but also destructed the peace and integrity of their respected countries. Consequently they are neither respected as obedient 'Muslims' nor as good citizens of their countries. The entire world has experienced the bloody and fire game played by these jihadists and began to worry about how they could save the human world from flames of this fire.
From the human world itself, a section of people bravely moved forward to discover what can cure "the jihadist sect". Having delved deeper into their motive, they came to know that the cure for "the jihadists" can be obtained from the same place where they got their disease. The disease of the "jihadists" is actually the result of not getting the right enlightenment of Quran and Sunnah. The cure is, therefore, possible only when we reform them with the true enlightenment of Quran and Sunnah. Meanwhile a point of view also came out that Abu Musab Zarqawi, Usama bin Laden and Baghdadi can be killed in bombardment but their spreading ideologies will continue to flourish. This view also inspired us to think that the elimination of "jihadism" is not possible but only when the true enlightenment of the Quran and Sunnah is revealed among all humans of the world, including Muslims and non-Muslims.
I have used 'Muslim' and 'non-Muslim' to indicate that Jihadism has affected both Muslims and non-Muslims. We must accept this truth that Jihadism eagerly seeks to turn Muslims into Jihadists, and non-Muslims into Islamophobes, anti-Islam or anti-Muslims. Being anti-Muslims or anti-Islam may not be as dangerous as 'Jihadists'. However this is true that the non-Muslims turning into anti-Islamic and anti-Muslims are supporting 'Jihadism', by unwillingly letting Jihadists make a brainwashing and recruiting argument that "the non-Muslims hate and oppress Muslims and therefore Muslims should join the path of Jihadism". Majority of both Muslim and non-Muslim communities are people of good understanding and know that Islam does not permit the acts of "jihadists". Nevertheless few people from both the communities fail to observe the spirit as much honestly as by majority of Muslims and non-Muslims. This is a result of their being heavily affected by venom of Jihadism. Our respected thinkers of modern world are hovering in the air without noticing that these few Muslim and non-Muslim individuals, in their respected world of humanity and countries, have been harming the prosperous culture of diversity and pluralism based on modern ethos of the human world where both religionists and non-religionists have agreed to accept some conditions and treaty based on rights to life, property, freedom of religion, culture and so on.
As a reaction to Jihadism, the human world got divided into several sections. A section of human world got deprived of understanding the spirit of the Quran and Sunnat. Instead of taking an honest approach towards understanding it, the section rushed to accuse Islam of reinforcing 'Jihadism' and failed to get that if "Jihadists" gain strength and reinforcement it is because of their inhuman, non-Islamic and devilish practices that keep them away from reaching the true enlightenment of Quran and Sunnah. Some members of this section are seen quoting the irrelevant passages from the classical texts or otherwise, without observing the situation that the Muslims and non-Muslims have agreed to live under their constitution and that if anyone takes law and order in his hands, he must be brought to the court of justice.
Another section is distracted by doubts and certainties. The members of this section are unable to firmly decide whether the true Muslims are "Jihadists" or those overwhelming majority of Muslims who dislike joining the ranks of "jihadists". This attitude has largely created a sense of doubt and suspicion which, we should know, can easily harm any culture of diversity. There is one more section of the human world which, instead of blaming and condemning merely acts of "jihadists", rush to abuse Islam, majority mainstream Muslims and their sacred personalities. This attitude has taken a form of ideology and is rapidly growing around the world, which sooner or later will also damage culture of diversity and peaceful pluralism established on the basis of trust and treaty.
A section of Muslims from this human world appeared taking Muslim-responsibility on their shoulders. After obtaining research-based and blessed enlightenment of the Quran and Sunnah, this section, with all its honesty, has been working to cure the disease of "jihadists". The whole world can observe their influence that majority mainstream Muslims are safe from this disease of "Jihadism". Another factor which has played a pivotal role in safeguarding these Muslims from the disease of "Jihadism" is their respective countries, law and order. The countries which, with their big hearts and height of honesty, guaranteed protection of Muslims, their religion, life and dignity are dominantly much safer from disease of "Jihadism".
We were speaking in the context of the global environment, but now if we try to analyze as to why the Indian Muslims are safer from the disease of "Jihadism" than other world, we will realise the actual reason that if Muslims are safe from the cunning process of "jihadist" recruitment, it is dominantly because of the Indian Constitution. It is the beauty of the Constitution of India that guarantees Muslims more rights in their beloved India than any other secular country in the world. It is this beauty of India that keeps them away from the disease of "jihadist" ideology. This is the beauty of India that it guarantees protection of Muslims, their religion, life, property, dignity and freedom to wear their religious identities.
The beauty of Indian Constitution lies in its "Fundamental Rights, Directive Principles of State Policy and Fundamental Duties which are sections of the Constitution of India that prescribe the fundamental obligations of the states to its citizens and the duties and the rights of the citizens to the State". The fundamental rights are defined as the basic human rights of all citizens and applied irrespective of religion, place of birth, race, caste, creed or gender. As for the fundamental duties, they are the moral obligations of all Indian citizens to promote a spirit of patriotism and to strengthen the unity of India. These are some of the beauties of the Indian Constitution which beautify its true leaders, protectors, politicians and good citizens.
It is these beauties of the Indian Constitution which win the hearts of Muslims to live in the climate of this country. In other words, these are parts of the love that Muslims are proudly ready to live till their last breath and be buried in their beloved country, India. Having full faith in the Constitution, Muslims are happy spending their lives peacefully. As for their religious responsibilities, they simply perform Namaz, fasting, Hajj, Zakat. However most of them make an excuse of not having time to perform such religious obligations. But they indeed participate in all their festival celebrations, such as Eid-ul-Fitr and other cultural ceremonies. Such is the case with them all year long.
These are the beautiful occasions for which the Indian Constitution gives them freedom and this is what makes Indian Muslims obedient to India, in addition to their religion. The same freedom is for other fellow citizens of India who are not Muslims. This is how all Indians are living in a culture of pluralism, diversity, integrity and peace. This is how Muslims are safe from disease of foreign "Jihadism", and the credit for that goes to the Indian Constitution. And this is the voice that we should equally instil into minds of the Indian citizens and make a healthy and peaceful environment.
A regular Columnist with NewAgeIslam.com, Ghulam Ghaus Siddiqi Dehlvi is an Alim and Fazil (Classical Islamic scholar), with a Sufi-Sunni background and English-Arabic-Urdu Translator. He has also done B.A (Hons.) in Arabic, M.A. in Arabic and M.A in English from JMI, New Delhi. He is Interested in Islamic Sciences; Theology, Jurisprudence, Tafsir, Hadith and Islamic mysticism (Tasawwuf).