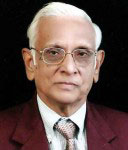 By Dr. M.I.H. Farooqi, New Age Islam
19 May 2020
During the last two thousand years, several pandemics wreaked havoc on lives throughout the civilized world. Every section of society suffered hugely regardless of Faith, Ideologies, Culture, Region, Power, Occupation or Financial position. Pandemics like Smallpox, Plague, Cholera, and Influenza were some of the most brutal killers which changed the course of human history and weakened several civilizations to the extent that other civilizations over powered them.
Smallpox, in its existence, was the most devastating virus which killed between 300-500 million people around the world and contributed to the decline of several societies. Ultimately Science defeated this deadly Variola virus which completely disappeared from the face of Earth in 1979-80.
Justinian Plague (542-546 AD). One of the worst outbreaks of the plague that first started in Constantinople, Capital of Byzantine Empire as well as the Sasanian Empire and port cities around the entire Mediterranean Sea. It caused death of about 25 -100 million people in Asia, Africa and Europe.
Black Death (1346-53). The most fatal pandemic bubonic plague resulted in the deaths up to 75-200 million people in Eurasia and North Africa. It killed 2.3 million people alone in Europe (about one third of its population). The victims of Black Death included Buddhists of China, Hindus of India, Muslims of West Asia and North Africa and Christians of Europe. Powerful rulers and deeply faithful believers as well as apostate were victims like a common man. Many thought that the pandemics were the divine punishment-retribution for sins against God. But in fact, so-called Wrath of God was a great Challenge to Science. Science accepted the Challenge and ultimately identified the horrible bacteria Yersinia pestis, responsible for Plague deaths, in June 1894. With a vaccine and antibiotics, this dreaded disease is now in full control of Science.
Third Plague Pandemic was a major bubonic plague pandemic that began China, in 1855 devastated many highly civilized nations like Japan and India. It was responsible for 10 million deaths in India alone. (Mainly in Bombay Presidency, 1896-1898 and Calcutta, 1898).
Spanish Influenza (1918) was the most severe pandemic in recent history. Science discovered H1N1 virus responsible for the Spanish Flu and established ways and means to control it.
Seven Cholera Pandemics have occurred in the past 200 years resulting millions of deaths in Russia, Spain, India, Japan, Iran, Egypt, South America and recently in Yemen. Science developed a vaccine to prevent spread of Bacterium Vibrio cholerae, main cause for cholera. Oral rehydration with electrolytes, intravenous fluids, antibiotics and zinc supplements have been found to save lives afflicted with cholera.
Polio. Science has defeated almost completely Polio virus (Poliomyelitis) which used to paralyze Children in thousands every year throughout the world.
Emerging Viruses. Science is also very much concerned of several newly emerging viruses which are posing serious threats of global public health, such as the Ebola virus, Severe Acute Respiratory Syndrome (SARS)-, Middle East Respiratory Syndrome (MERS), Human Immunodeficiency Virus(HIV), Acquired Immune Deficiency Syndrome /AIDS) Swine Flu Virus, Chikungunya viruses, and Avian Influenza virus.
The fact is that Science and Scientific Temper provide all the solutions of serious situations faced by nations of the world from time to time. Epidemics (Endemics or Pandemics), are Challenges from Nature. Do not consider them as Wrath of God. Accept the Challenge and move forward. This is what Nature wants from the Servants of God. Superstitious beliefs, irrational behaviors by people to counter epidemic horrors only complicate the situation and hinder the administration to act in right direction.
Save yourself through precautions. Jan Hai To Jahan Hai. In this time of Nature's Calamity, what people need to do is to keep patience, be tolerant, be humane, avoid conflict, practice self-restraint and show endurance. Do not panic and despair.
Belief in Science and Scientific Temper is the need of hour. Science defeated and controlled almost all the deadly Viruses and Bacteria in the past and it will surely defeat and control the present horrendous Corona virus soon, Insha Allah
Dr. M.I.H. Farooqi is Deputy Director (Retired), National Botanic Research Institute, Lucknow